The Ultimate Beef Burger
You can enjoy these beef burgers straight away on the griddle pan, or freeze them for sunny days when you want to fire up the barbecue! Serves 8.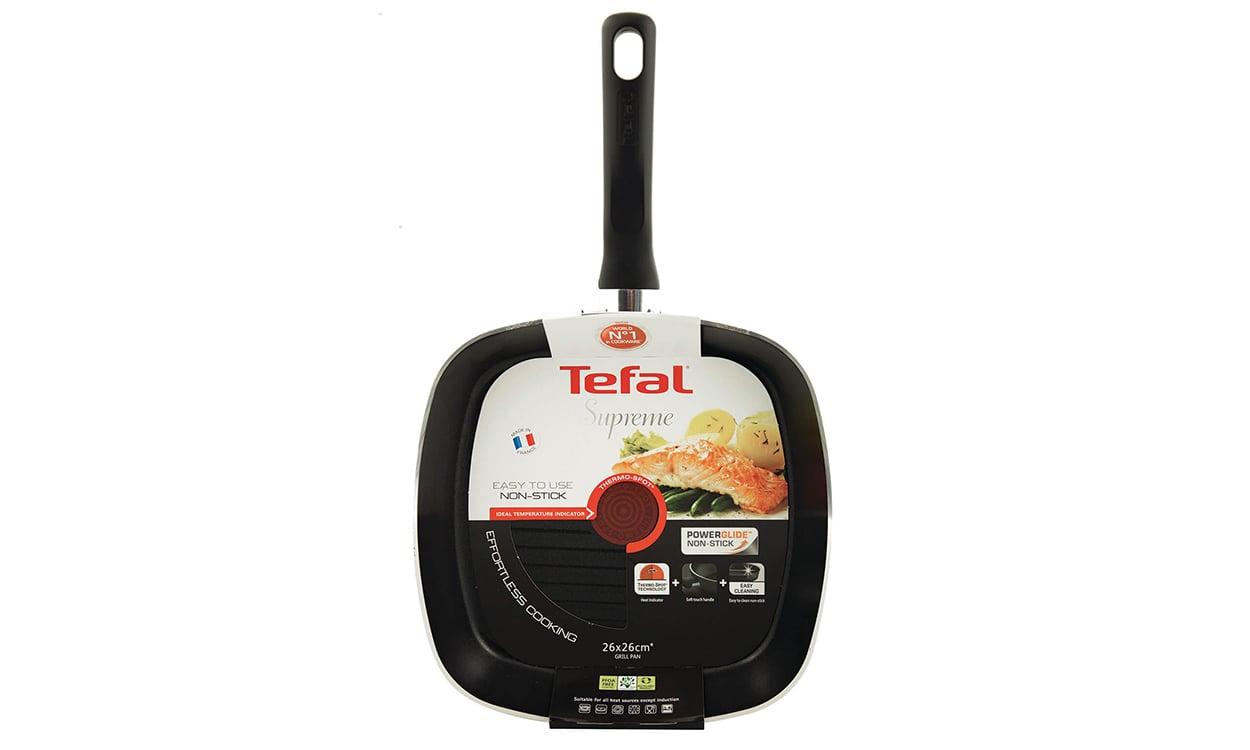 You will need:
1 x Griddle Pan
1 x Mixing Bowl
1 x Brush For Oil
1 x Tongs
Ingredients
1kg beef mince
2 garlic cloves, finely chopped
4 tsp Dijon mustard
1 tbsp Worcestershire sauce
small handful chopped fresh parsley
1 large dill pickle gherkin, finely chopped
1 large egg yolk
200g good melting cheese, such as Cheddar or Gruyère, sliced
8 burger buns
4 tbsp mayonnaise
salads of your choice (e.g. lettuce, tomato, red onion)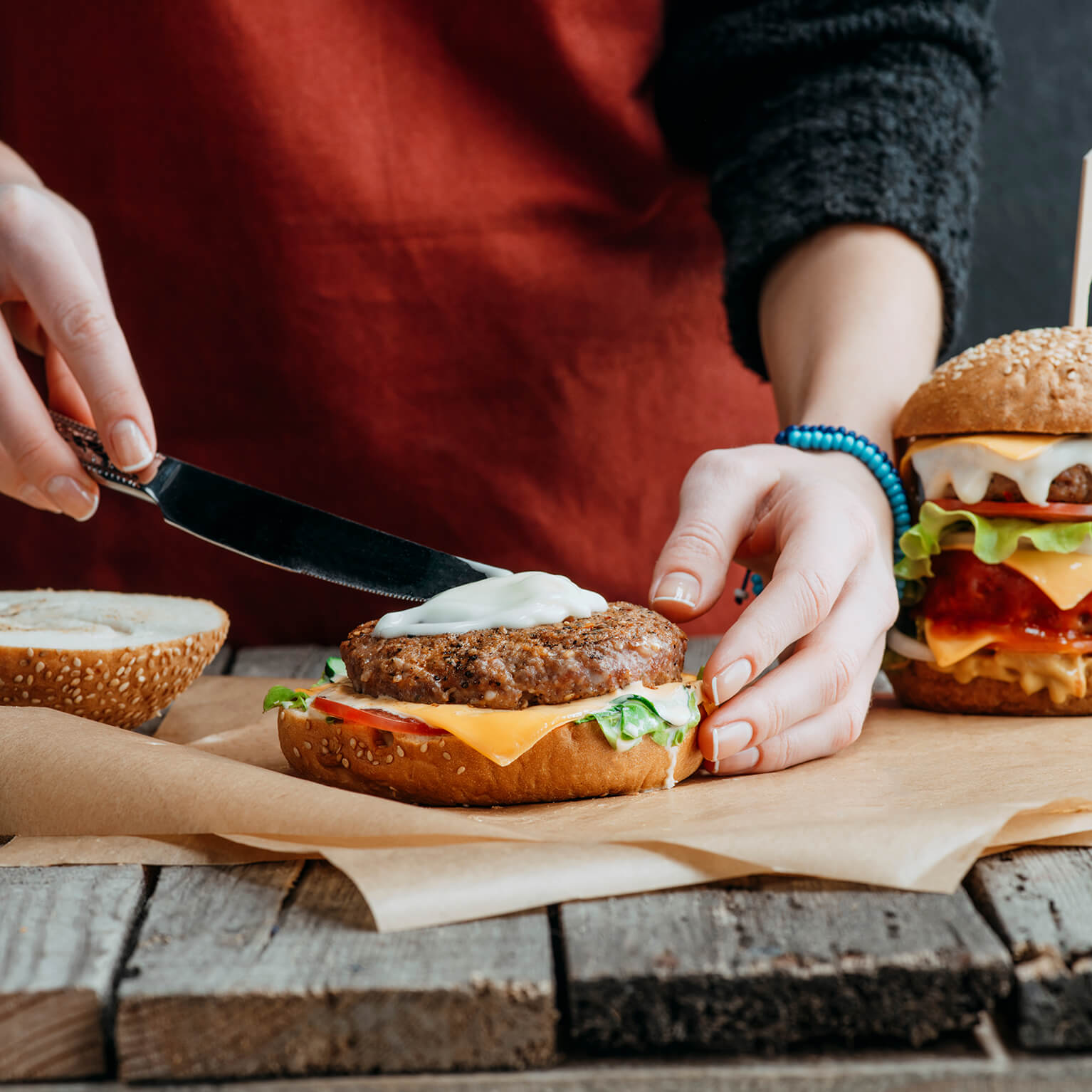 Recipe
Place the mince, onion, garlic, 2 tsp Dijon mustard, parsley, Worcestershire sauce, gherkin and egg yolk in a large bowl. Season and mix well. Cover and chill in the fridge for 1 hour
Using wet hands, shape the mixture into 8 burgers. You can freeze them at this stage if you wish
Heat a griddle pan or barbecue to hot. Brush both sides of the burgers with oil and cook for 3-4 minutes each side or until well browned and cooked
Meanwhile, preheat the grill to medium hot. Top each burger with a slice of cheese and grill for 2 minutes until bubbling. Toast the burger buns until lightly golden
Mix the mayonnaise with the remaining 2tsp Dijon mustard and spread over the base of each bun. Add the the salad toppings of your choice, then the burger and the other half of the bun
Vegan Burgers
These vegan burgers are super light and easy to make. They can be cooked on the barbecue, or with a pan or oven on rainy days. Makes 10 burgers - perfect for your next party or for storing a batch in your freezer.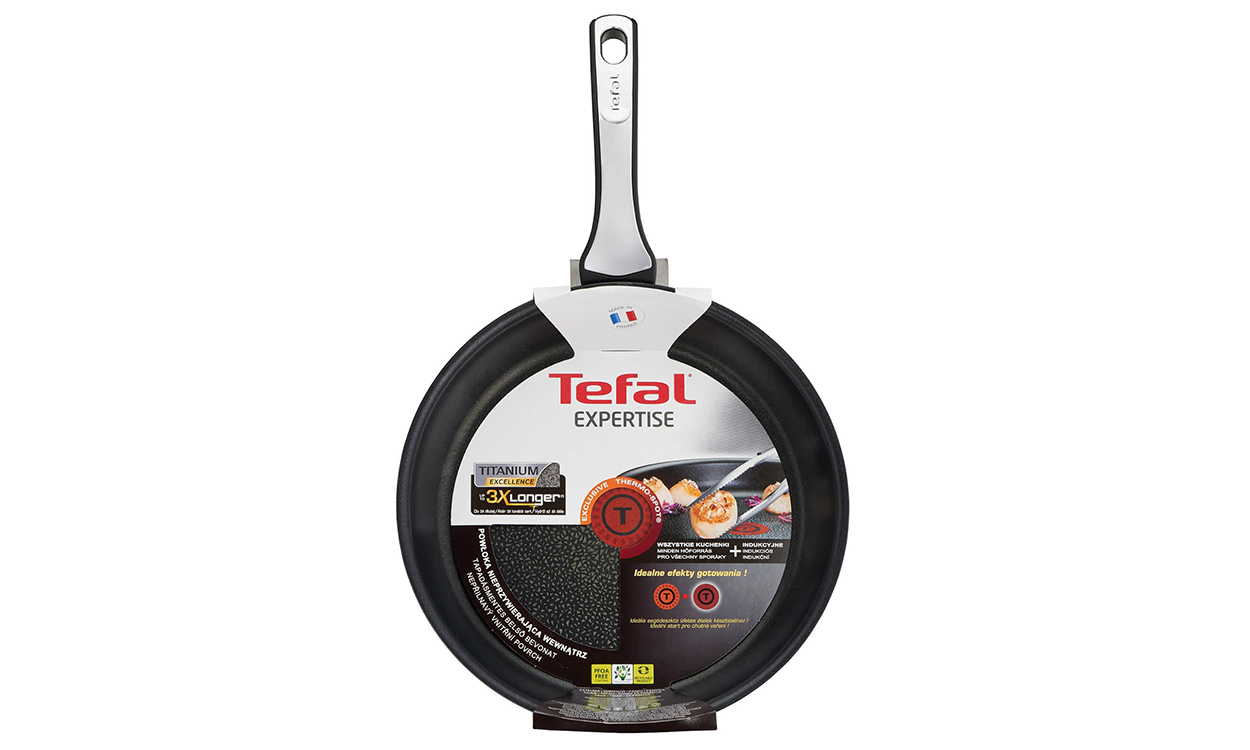 You will need:
2 x Baking Trays
1 x Large Frying Pan
1 x Vegetable Peeler
1 x Masher
1 x Mixing Bowl
1 x Tongs
Ingredients
6 large sweet potatoes (about 1 1/2 kg)
2 tsp oil, plus extra for the trays
2 red onions, finely chopped
1 tbsp ground cumin
1 tbsp ground coriander
340g can sweetcorn, drained
small bunch coriander, chopped
200g polenta
buns, salsa, onion and salad leaves, to serve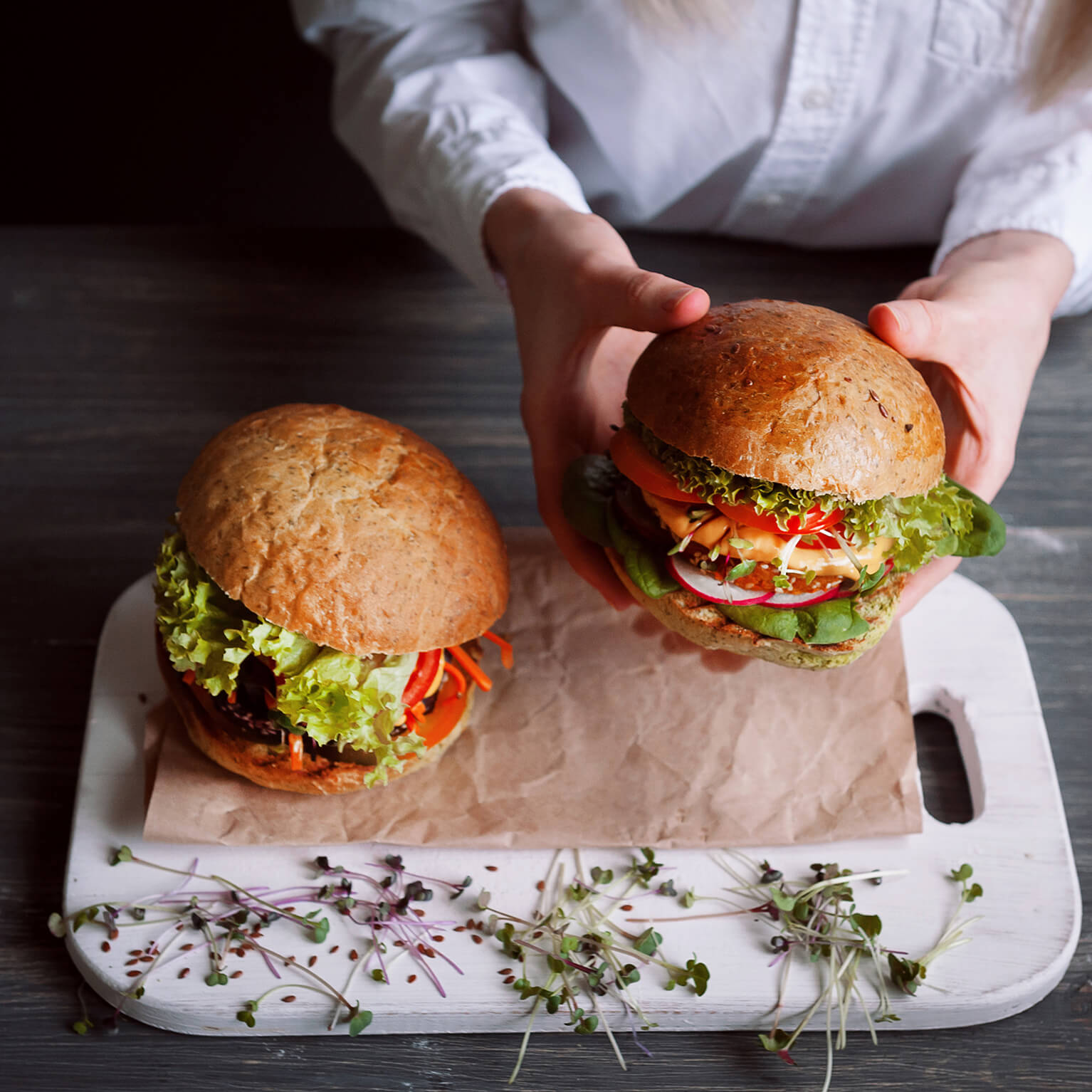 Recipe
Heat oven to 200C/180C fan/gas 6. Pierce the potato skins and place on a baking tray. Bake for 45 mins until really soft. Remove from the oven and leave to cool
Meanwhile, heat the oil in a small pan, add the onions and chillies, and cook for 8-10 mins until soft. Leave to cool
Peel the potatoes and add the flesh to a bowl with the chilli onions. Mash together with the spices until smooth. Using your hands, mix in the sweetcorn, coriander, half the polenta and some seasoning
Shape the mixture into 10 burgers. Carefully dip each one into the remaining polenta and dust off any excess
Place burgers on oiled baking trays and chill for at least 30 mins. You can wrap and freeze the burgers at this stage if you wish
Cook the burgers on a large, well-oiled non-stick frying pan or hot barbecue for 10 mins each side until nicely browned
Alternatively, heat oven to 220C/200C fan/gas 7 and cook on oiled baking trays for 15 mins
Serve in buns with a dollop of salsa, some onion and salad leaves