Welcome to home store + more!
We are a proud Irish business offering more for your home since 2004. Take a quick trip down memory lane with us and see what we're all about.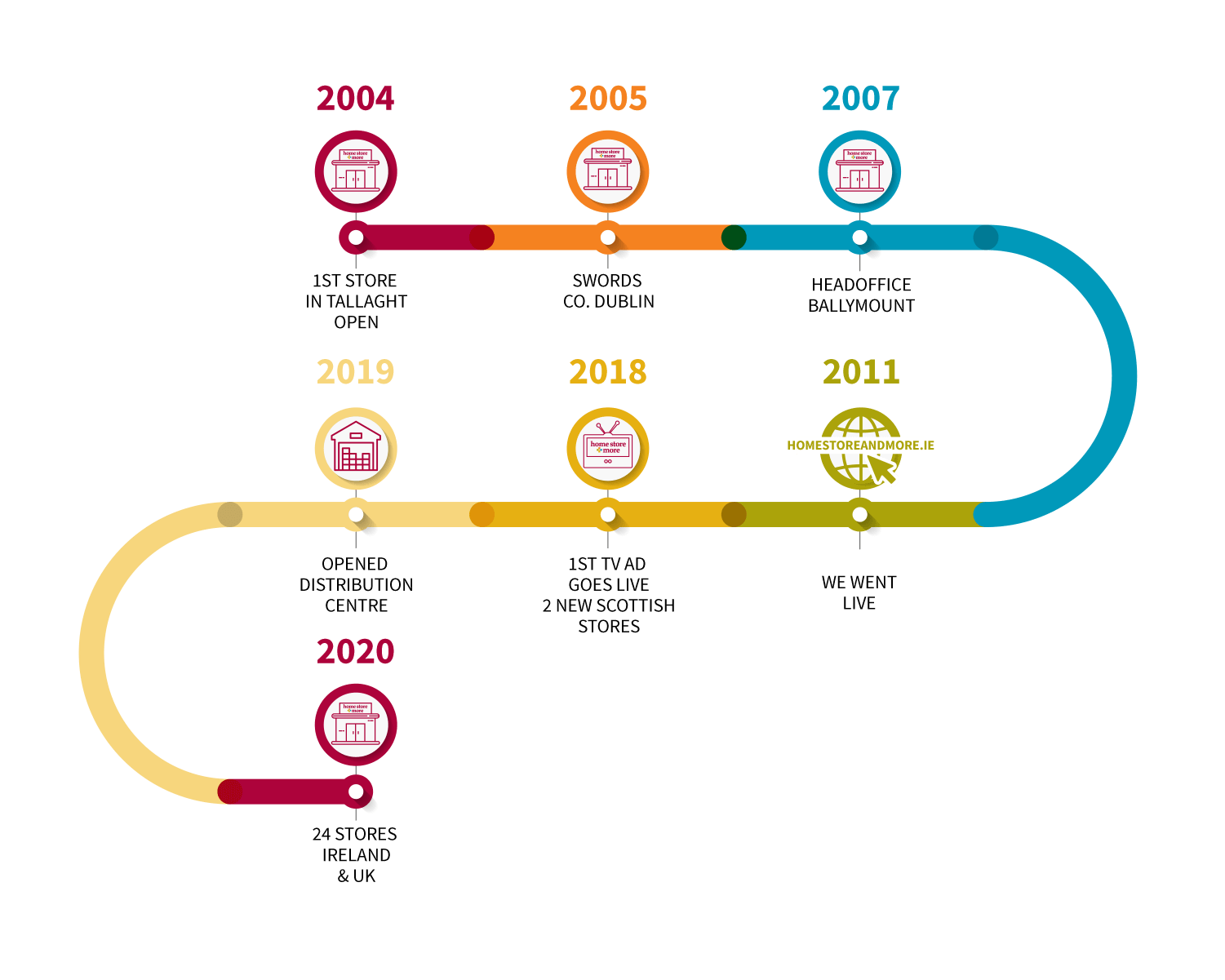 How we got here...
We opened our first store in Tallaght, West Dublin over 15 years ago and since then we have grown to 22 stores across Ireland and another two stores in Scotland. We've grown from a handful of colleagues to now over 800 team members and recently built our very own 170,000 square foot distribution centre in Baldonnell, Co. Dublin.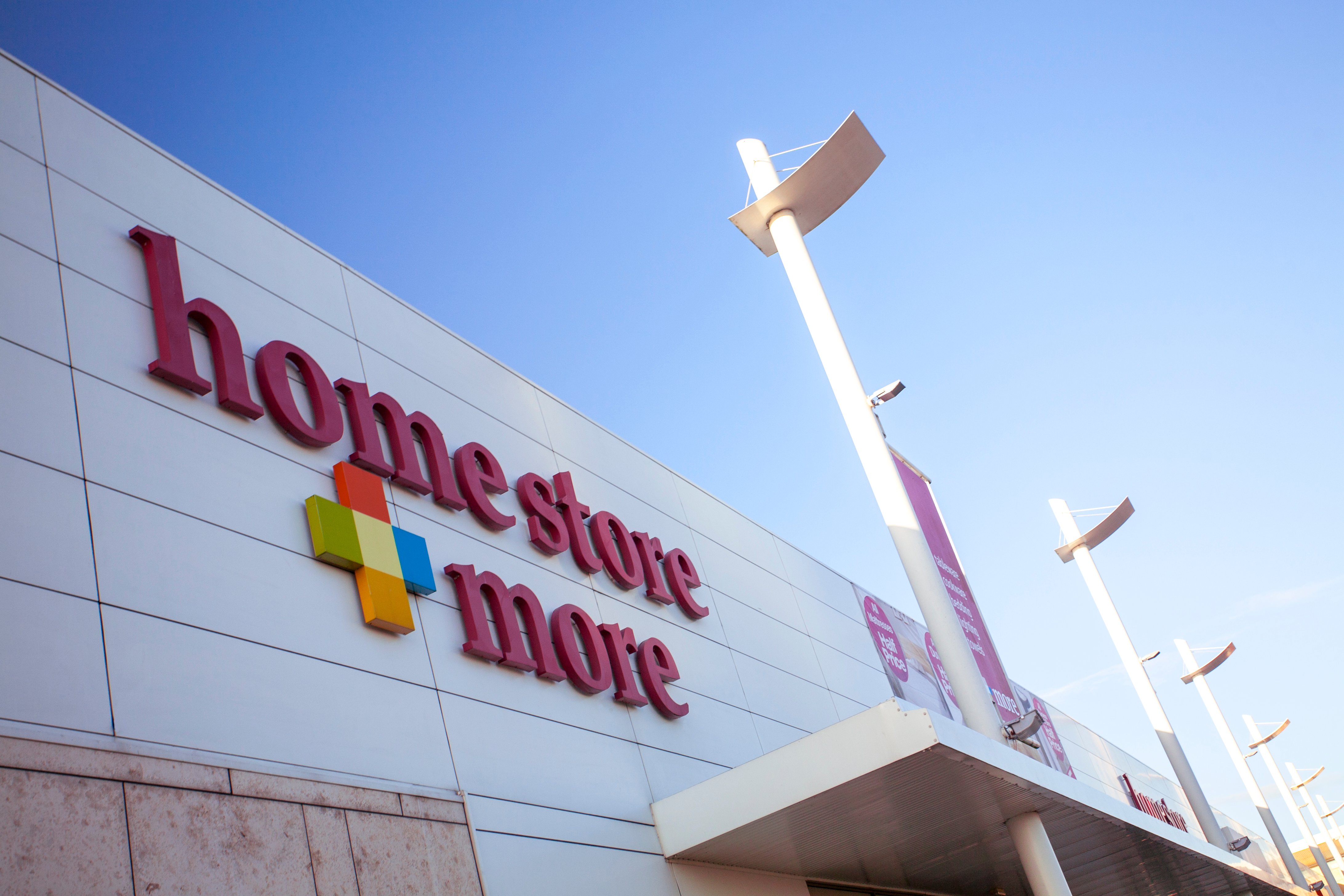 We like to go that little bit further for our customers, so from the moment you walk into our store, you'll be met with more from our colleagues and our product range.
Customer service is our passion and our teams hope to make your visit as enjoyable as possible. Every store has a dedicated and knowledgeable colleague in each department, so you can be confident that you are getting the best advice on your purchases. We also want to give you more choice. We have thousands of products across our kitchen, dining, living room, bedroom, bathroom and outdoor departments and with three exclusive offers for you in store every single month, you can rest assured you're getting great value. Whether it's a friendly hello, being offered a basket or being helped to the car when you have your hands full, we'll always make sure you're looked after.
We pride ourselves in our extensive choice of high quality products at exceptional value. We also regularly benchmark our products against others in the market to ensure that we deliver on our promise of giving you more choice, more value, more brands.
Our aim is to provide our customers with a shopping experience like no other. What sets us apart from other retailers is in our name, or to be precise, the more. From the moment we set up shop the idea of more has been a guiding principle of the way we do business.
Just because we're offering you more doesn't mean you have to pay more. In our stores we stock everything needed to create an enjoyable, greatly functional home. With thousands of products for you to enjoy, the style and functionality possibilities of your home are endless. We constantly check our own prices against that of our main competitors, so you can rest assured that when you're shopping with us you're getting more value.
We have grown to become a recognised Irish brand for families and homes across the nation. We understand a house is more than just bricks and mortar therefore over the years, we have helped families create homes to be proud of and memories within that will last a lifetime.