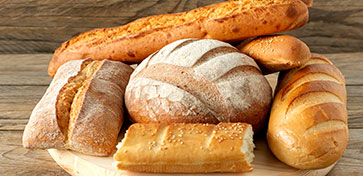 Freshen up your kitchen with the fresh aroma of freshly baked bread from your home oven. Home Store + More has crafted some bread recipes for you to bake in the comfort of your home kitchen.
Bread is a staple food that you can serve for all meals. A traditional necessity is simple to make yet delicious with our recipes.
With a large variety of bread recipes below, why not try them out and have some fun baking?
Home Store + More's Freshly Made Bread