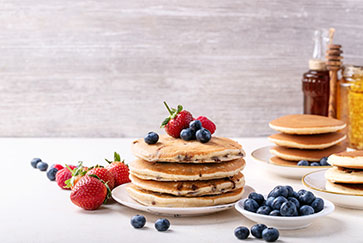 Home Store + More has created three brilliant pancake recipes to inspire you to whip up some fresh and delicious pancakes straight from your home. Suitable for everyone of all ages, these recipes will leave you satisfied.
These super simple recipes are accessible yet tasty for your breakfast meal.
Whether you want to take a traditional approach to making pancakes or opt for the fluffy American style or a healthy banana oat pancake recipe for those gym goes out there, we have you covered.
Why not try out these pancake recipes, all with their twists.
Home Store + More's Delicious Pancakes