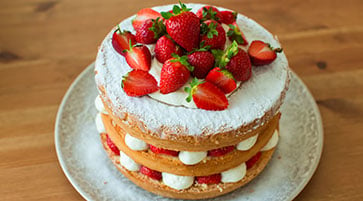 These delightful and straightforward cake recipes are perfect for satisfying any sweet cravings. Home Store + More has researched easy cake recipes to satisfy everyone's tastes. All with various textures, you can indulge in your favourite cakes effortlessly.
With baked and non-baked cakes to choose from, try out the cakes to be prepared for all celebratory occasions.
Easy to follow, these are excellent for making in the comfort of your kitchen.
HOME STORE + MORE'S DELIGHTFUL CAKES