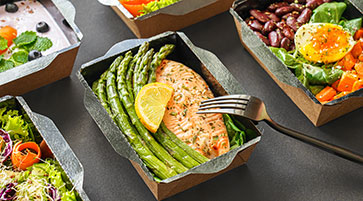 These quick and easy meals are suitable for those who have busy lifestyles and not much time to cook. This list of recipes is simple to cook up while also holding a flavourful punch.
Home Store + More is thinking of those who want to improve their cooking skills and provide some recipes to give a beautiful presentation and impress your guests.
Many recipes help you find a tasty meal that will suit your tastes. Why not test out the large variety of recipes below?
Home Store + More's Quick & Easy Meals