The Ultimate Beef Burger
You can enjoy these beef burgers on the griddle pan or freeze them for sunny days when you want to fire up the barbecue! This tasty recipe creates juicy homemade beef burgers that serve eight people, perfect for gatherings and parties. Burgers are a staple dish that can be great for personalising to suit each person's taste, as the patty can be cooked differently, and the salads are customisable.
Why not try this delicious recipe during the next sunny day?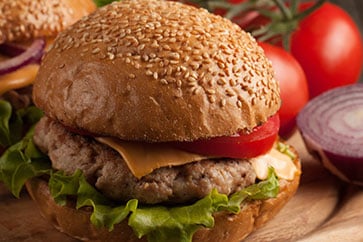 Tools for your flame-grilled beef patties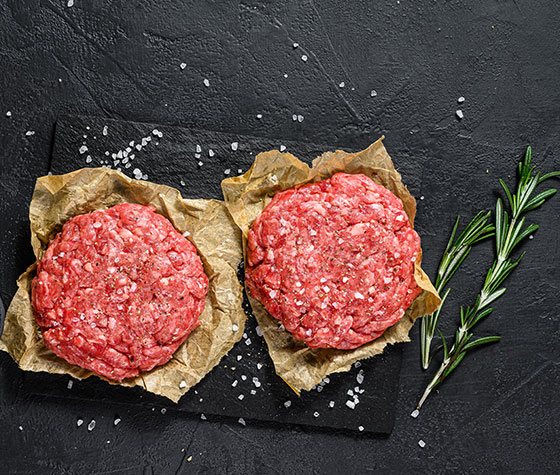 Ingredients:
2 garlic cloves, finely chopped
1 tbsp Worcestershire sauce
small handful chopped fresh parsley
1 large dill pickle gherkin, finely chopped
200g good melting cheese, such as Cheddar or Gruyère, sliced
salads of your choice (e.g. lettuce, tomato, red onion)
Beef Burger Recipe Steps:
Place the mince, onion, garlic, 2 tsp Dijon mustard, parsley, Worcestershire sauce, gherkin and egg yolk in a large bowl. Season and mix well. Cover and chill in the fridge for 1 hour
Using wet hands, shape the mixture into 8 burgers. You can freeze them at this stage if you wish
Heat a griddle pan or barbecue to hot. Brush both sides of the burgers with oil and cook for 3-4 minutes each side or until well browned and cooked
Meanwhile, preheat the grill to medium hot. Top each burger with a slice of cheese and grill for 2 minutes until bubbling. Toast the burger buns until lightly golden
Mix the mayonnaise with the remaining 2tsp Dijon mustard and spread over the base of each bun. Add the the salad toppings of your choice, then the burger and the other half of the bun