Blackout Roller Blinds Buying Guide
Introduction
Simple, effective and durable, blackout roller blinds are one of the most popular kinds of blind for many reasons. As well as being a space-efficient way of covering your windows, these blinds also block out external light. What's more, they are quickly installed and are super easy to clean - just a damp cloth will do the trick to wipe away any marks and dust. Blackout roller blinds are suitable for any room in your home, especially those that are hit with direct sunlight or where privacy is key. For example, you may want to install them in your kitchen, bedroom, kid's room, sitting room or conservatory.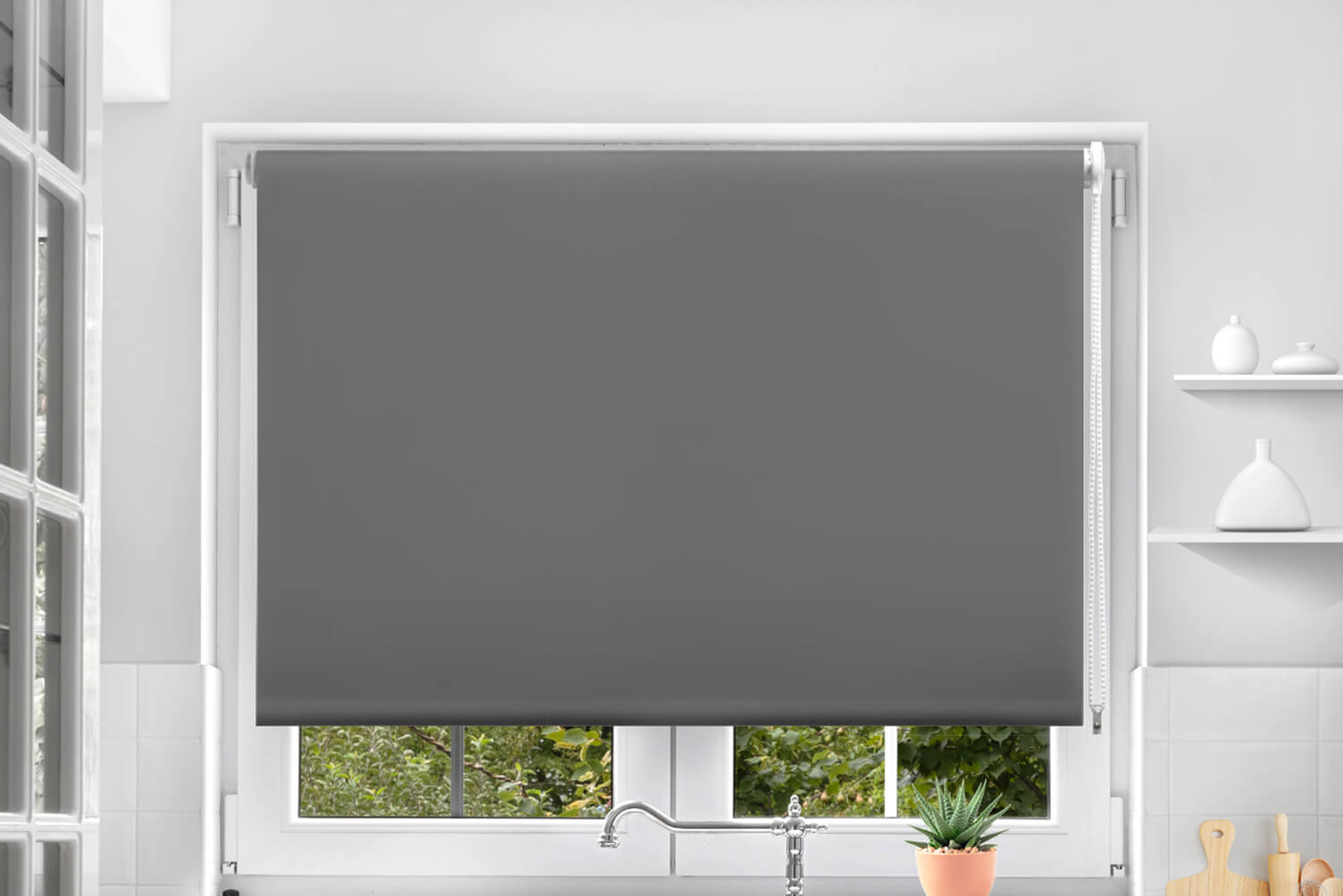 The Benefits of Blackout
Our bodies are designed to sleep in a dark environment. Therefore, when light enters your room, it can affect your sleep pattern. This makes Blackout Roller Blinds an essential for your bedroom or living space. They will block out all sunlight and street light, allowing you to have a peaceful, uninterrupted sleep at any time - day or night. This makes them ideal for households with young children, night shift workers and for summer, when nights are shorter.
What's more, blackout roller blinds provide a greater feeling of privacy, making them the perfect window treatment for street facing rooms and bathrooms.
Measuring your Window:
Inside the Recess:
Measure a few different points of the recess as it may not be the same size everywhere – the best places are at either end and in the middle. The smallest measurement is the one you should use (do this for both width and length). When measuring for roller blinds, reduce the width by about 1cm to prevent your blinds catching on the sides or the window sill. Remember, you need to leave room for the operating mechanism too!
Outside the Recess:
Follow the same steps as you would when measuring the inside of a recess, but take the measurements from the outside edge rather than the inside edge. You should add 5cm (2") on to the width measurement to give you a good amount of overlap with the wall. This will prevent unwanted light seeping through the sides and allows room for the operating system.
Measuring a Window Without a Recess:
Measure the length and width of your window. We recommend that you add 5cm (2") either side (10cm in total) to the width measurement to ensure good coverage. You should also factor in an extra few cm's on the width to allow room for the operating mechanism.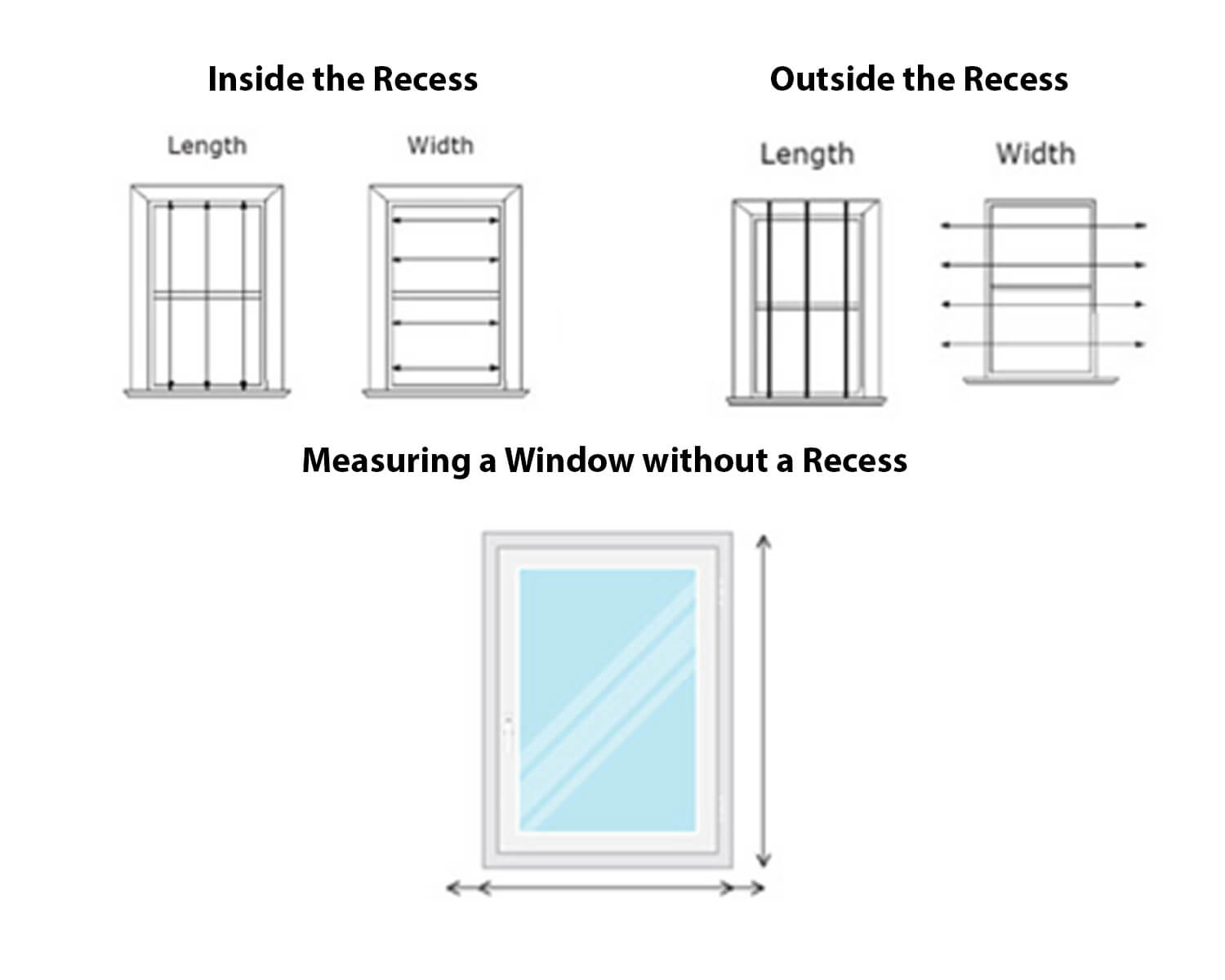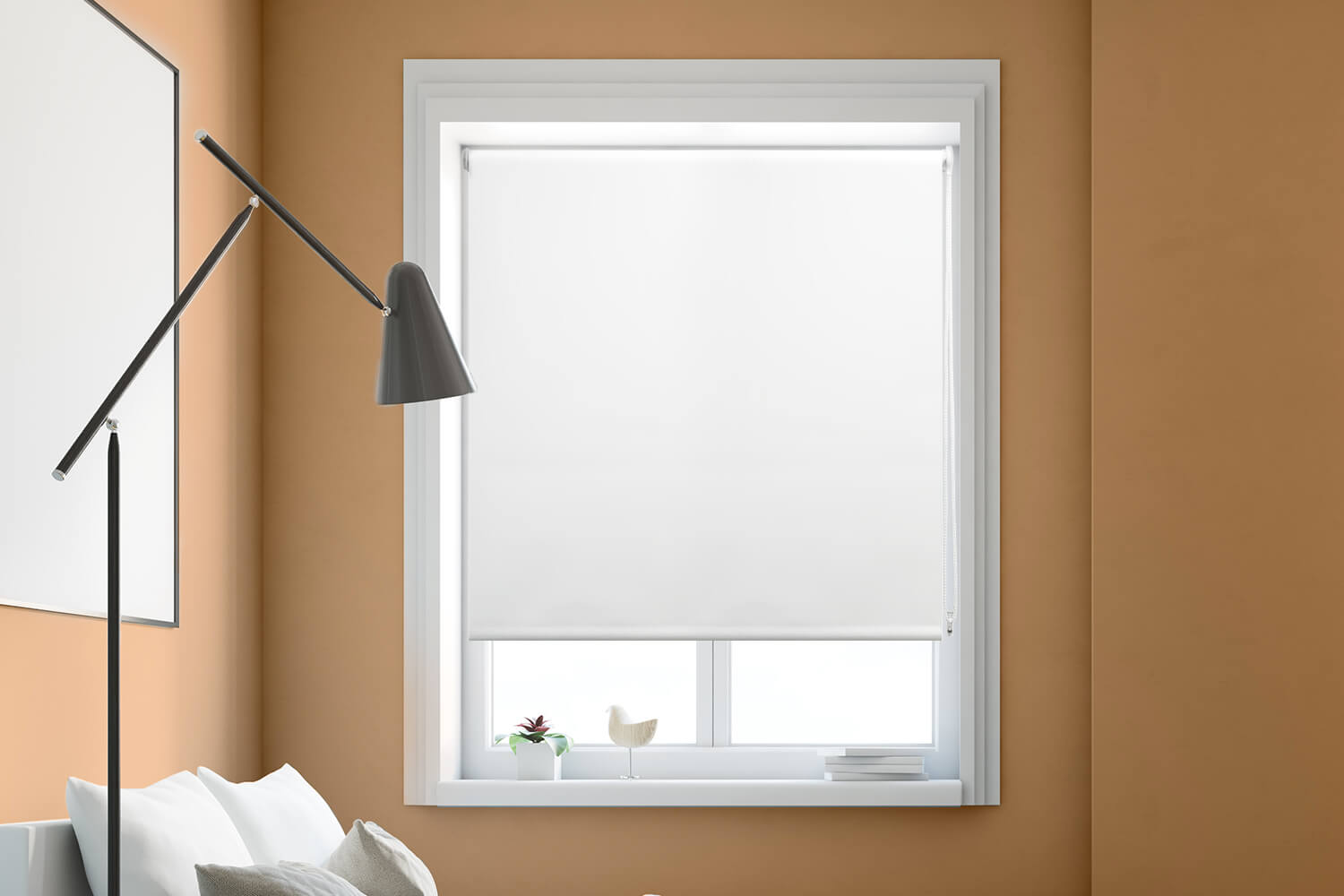 Cleaning your Blinds
Curtains, heavy drapes and other kinds of blinds tend to collect a lot of dust and can be very difficult to keep clean. However, Roller Blinds are very easy clean and maintain. This is due to their simple design, having no slats or veins to collect dust and with no need to touch the fabric body when raising or lowering the blind. A simple wipe with a damp cloth is all you need to remove any dust particles and dirt that might have accumulated on them.
This easy-clean feature greatly benefits anyone who suffers from allergies, as it makes your living environment a more hygienic and dust-free place. It is also perfect for homeowners with young children, who know all too well that little sticky fingerprints can get anywhere!
Sizes
Currently our Blackout Roller Blinds are available in White, Grey and Duck Egg and come in a range of sizes:
Measurements:
60cm x 160cm
90cm x 160cm
120cm x 160cm
150cm x 160cm
180cm x 160cm
Using Blackout Blinds with Curtains
Blinds and curtains can work really well together, both stylistically and functionally. The two paired together offers more warmth, light control and privacy. They also look very sophisticated as a set; roller blinds nestled into your window while flanked by a pair of curtains can give your room a more complete look.
If you are purchasing roller blinds and curtains together, consider the colour and style of each. If you want a simple but effective look, opt for neutral coloured blinds paired with either a slightly darker or lighter shade of curtain in a similar colour. You can also pair neutral blinds with curtains that have a much bolder colour or pattern.
Now that you have all the information you need about blackout roller blinds, shop our selection today and kit out your windows for ultimate comfort and style.