Fitted Sheets Buying Guide
Choose the right fitted sheets for you
Fitted Sheets are a must have for any bedroom, not only do they protect the mattress and prolong its life span; they also provide a comfortable night's sleep. Fitted sheets are designed to stay in place with an elastic fitting at each corner. They wrap neatly and tidily around your mattress, providing you with a comfortable bed to lie on, whilst also ensuring the cleanliness of your mattress. As fitted sheets can be washed easily and regularly, you are safe in the knowledge that you are getting a good night's rest, free from dirt or grime. There are many different types of fitted sheets in different styles and fabrics, and you may want to choose your fitted sheet for a number of different reasons. If you like different bedding for different times of the year, then perhaps you would like a lightweight, breathable material for warmer times of the year such as Spring or Summer and a warmer sheet with a higher thread count for cooler times of the year such as Autumn or Winter. Many people choose their fitted sheets on the basis of thread count which determines the thickness and feel of the sheet, and the basis of colour. From the style of the fitted sheet to the feel, our guide will help you discover what you need.
Sizes:
Your fitted sheet needs to fit your mattress evenly to ensure both a good night's sleep and a good look. Have the dimensions of your mattress with you while you are looking for your fitted sheet - our fitted sheets will more than likely match the mattress you have. A handy tip to remember is that sheets can shrink up to 7% after the first wash, so keep that in mind.
| Bed Size: | Dimensions: |
| --- | --- |
| Single (3ft) | 90cm x 190cm + 28cm |
| Double (4ft 6in) | 135cm x 190cm + 28cm |
| King (5ft) | 150cm x 200cm + 28cm |
| Super King (6ft) | 185cm x 200cm + 28cm |
Types of Materials
Your fitted sheet material needs to reflect the way you sleep at night - if you tend to get cold, then maybe a polyester material is you for. If you tend to get warm during the night, a breathable fabric such as cotton will suit you. Or, if like many, your body temperature varies during the night, then a polycotton material will be what you are looking for.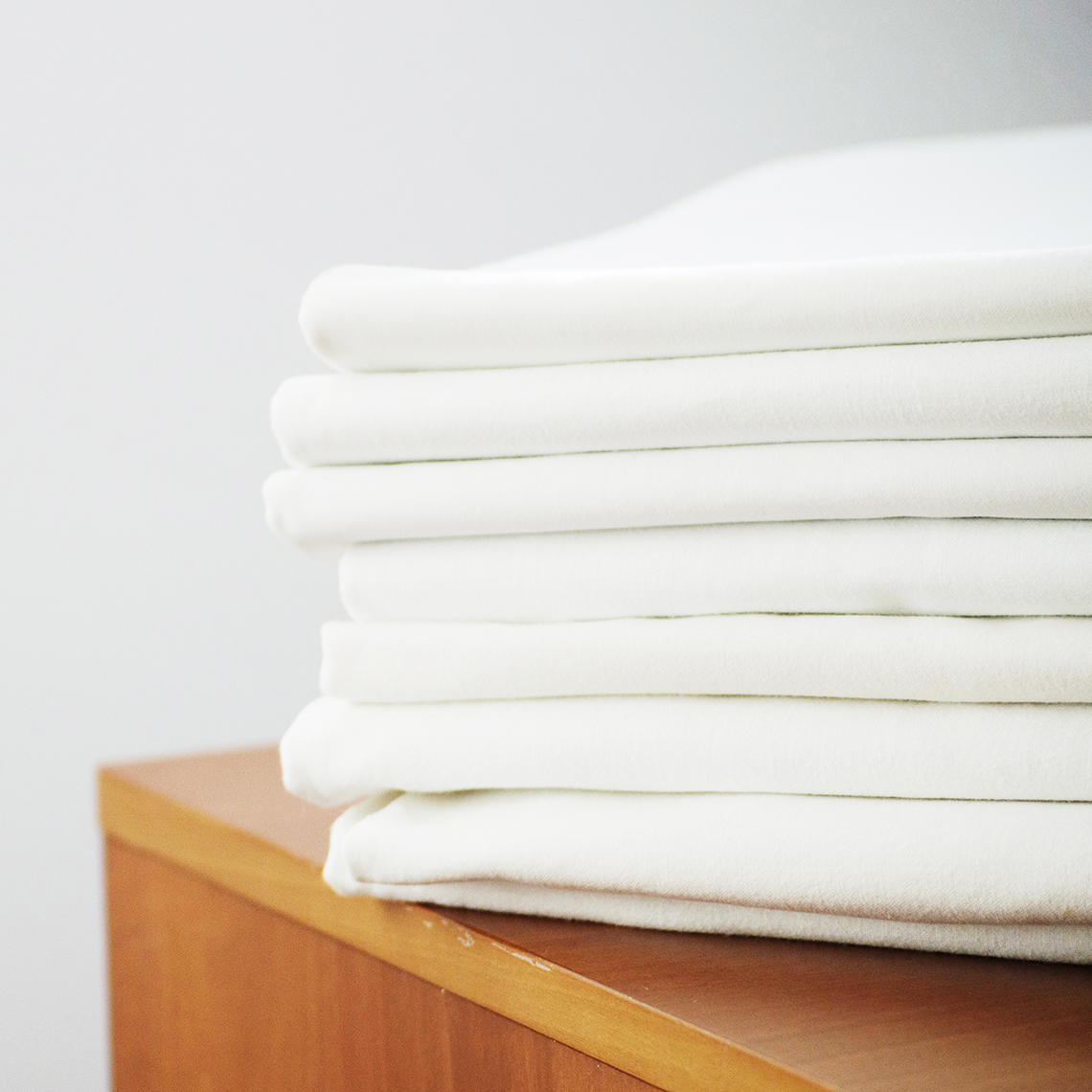 Percale
Percale is a fine, densely woven smooth plain weave fabric. The percale fabric consists of 50% cotton and 50% polyester which makes products feel soft, smooth and luxurious yet retain a strong and durable quality. It is long lasting and adds a cool and crisp feel to any bed. It is very easy to care for and is machine washable at 40˚C.
Cotton Sateen
100% cotton sheets interwoven with a satin weave, this fabric is soft and silky to touch. As cotton is a natural fibre, it breathes against your skin, while sateen adds a soft sheen to the fabric. Cotton Sateen sheets have a lustrous sheen which look glamorous in any room. Our range of Cotton Sateen fitted sheets have a high thread count of 300, so will feel rich and comfortable on your skin. It is very easy to care for and is machine washable at 40ºC.
Flanelette
These sheets are known for their longevity and as they are 100% cotton they have a high quality, supple finish. Flannelette fabric is brushed during manufacturing which leads to a soft and fluffy texture afterwards. The brushing process gives this 100% cotton range excellent insulating properties, helping to keep you warm in the winter and cool in the summer, making it an ideal product for all year round. It is very easy to care for and is machine washable at 40ºC.
Colours
The colour of your sheet is perhaps the first thing people think of when buying a new fitted sheet as it is the first thing you see when you pull back your covers and jump into bed - therefore, it is important to choose wisely.
Creams or whites are the most popular colours as they are calming colours that will look good under almost every bedspread. Patterned or darker coloured sheets are a handy option if you are prone to leaving your sheets on your bed for long periods of times, as they can hide any unsightly blemishes that paler colour sheets will show up. Paler sheets will hold their colour longer, while darker sheets are prone to fading with washes.
When choosing your sheets, decide if you want it to match the aesthetic of the bedroom or stand out against the other colours - remember, you will be seeing this colour every time you rest your head, so choose wisely!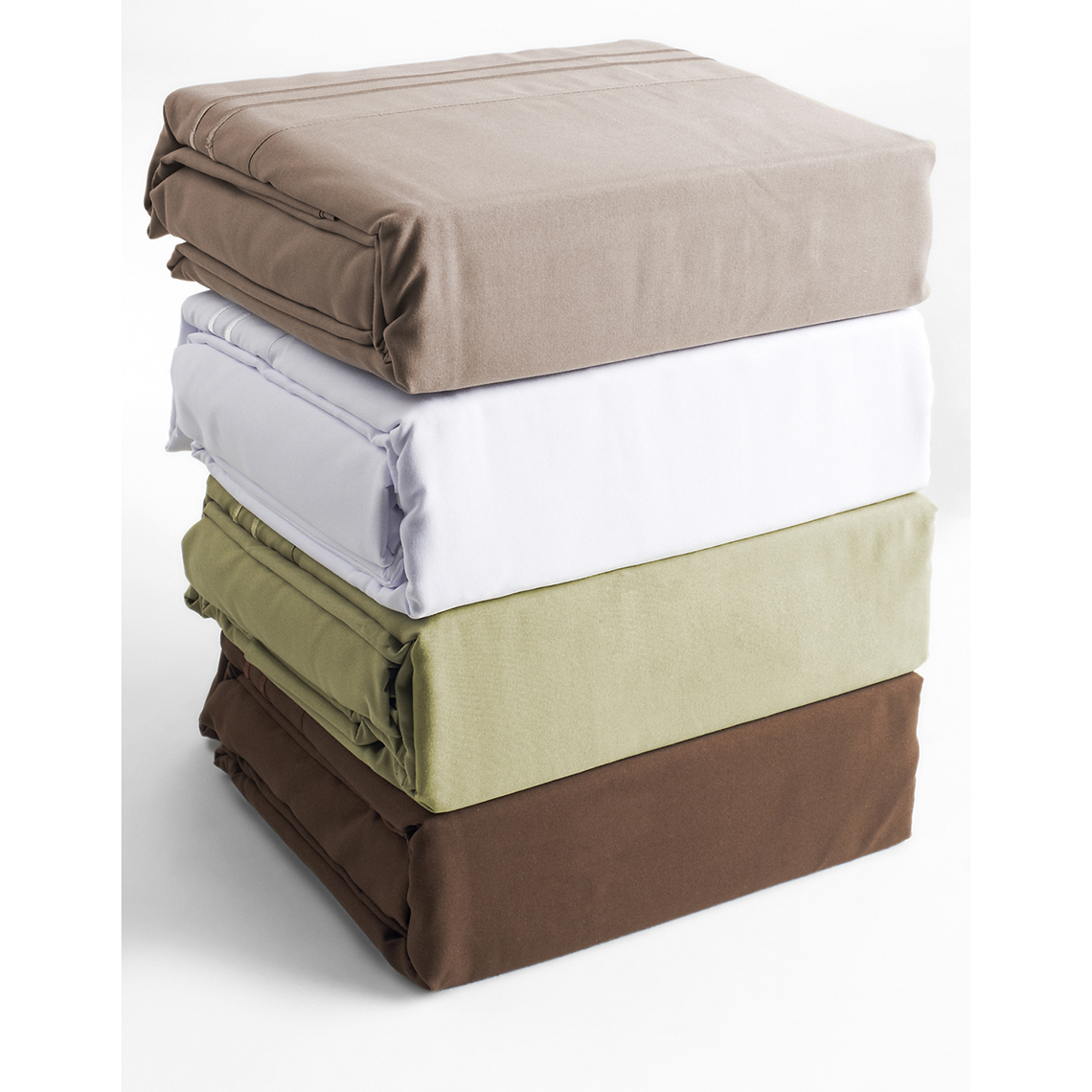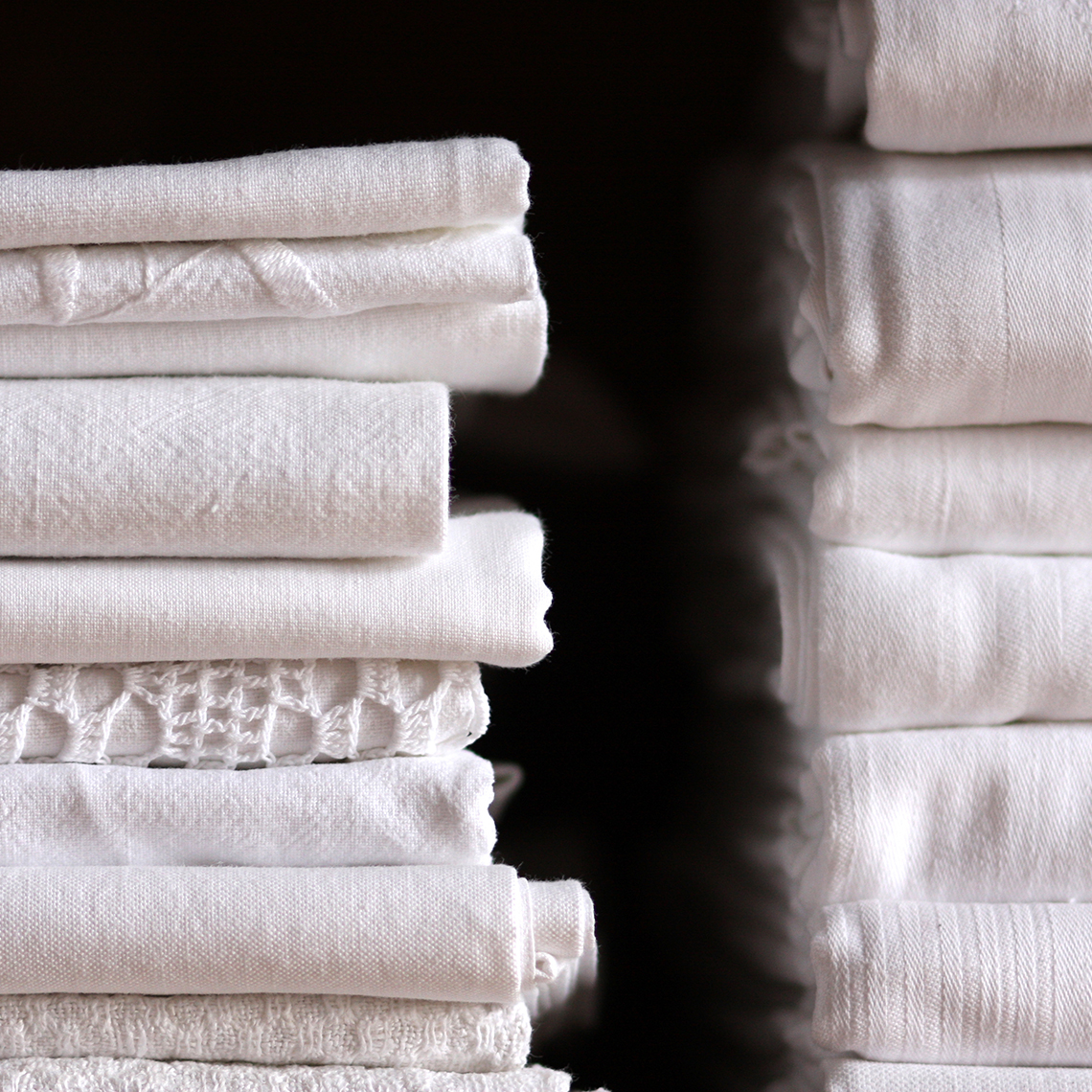 Thread Count
When choosing bedding, you can be faced with a range of fabrics, the thickness and feel of linens, not to mention colours and styles. However it is important to know what exactly you are buying, as more than likely the sheet you buy will be with you for a long time.
Thread Count is a term that is always paired with bed linen and it simply refers to the number of threads weaved per inch of the fabric. Therefore, the thread count determines the softness and fineness of the sheet - the higher the thread count, the softer and finer the sheet.
The price of a sheet will usually reflect the sheet's thread count, as a higher thread count means a more luxurious sheet. A thread count can range anywhere from 80 to 3000 if not higher, with most falling in the range of 200 to 500. When choosing your sheets, look out for the thread count that will usually be highlighted on the packaging, and remember - the higher the thread count, the softer (and pricier!) the sheet.
Allergies
People who are prone to allergic reactions and sensitive to certain types of material should always check the types of bed linen they are looking for. There are many different types of sheets out there, just as there are many different types of allergies. If you are sensitive to certain dyes, fabrics or materials, the best type of sheet for you is the one that has been recommended to you by your doctor.
A high cotton content and a high thread count are usually the best types of bed linen for those who suffer from allergies as these sheets are often made from the most natural synthetics. Bed linen that is woven quite tightly is more resistant to dust mites and bacteria, so a fitted sheet with a high thread count may be what you need.
Many people who suffer from allergies will want to wash their sheets often, usually every 3-4 weeks, so check that your sheet can withstand this - (most bed sheets are machine washable and can withstand many washes).