Gingerbread Hot Chocolate Recipe
Spend your winter evenings curled up with your hands wrapped around a warm mug of hot chocolate. Bonus points if that hot chocolate is topped with freshly whipped cream and decorated with gingerbread.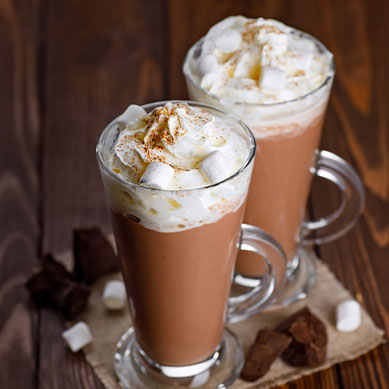 Ingredients:
150ml milk
50ml double cream
¼ - ½ Tablespoon dark brown sugar
½ orange zested
Pinch of ground ginger
Pinch of ground cinnamon
1 clove
2 drops of vanilla extract
50g dark chocolate, chopped
To garnish
Whipped cream
1 mini gingerbread crushed
Marshmallows
Step 1:
Stir in the Milk, Brown Sugar, Orange Zest, Ground Ginger, Ground Cinnamon & Clove together in a saucepan.
Step 2:
Bring to a simmer over a low heat.
Step 3:
Remove the saucepan from the heat & pour through a sieve into a jug, discarding the Clove & Orange Zest.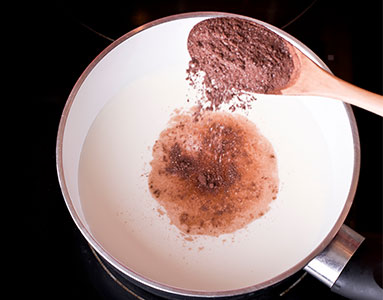 Step 4:
Pour the warm infused Milk back into the saucepan & stir in the Vanilla extract & Dark Chocolate until the Chocolate has smoothly melted.
Step 5:
Return the saucepan to low heat to warm your Chocolate drink to your desired temperature.
Step 6:
Pour your hot chocolate into a heatproof mug or our stylish double-walled Latte Glass, perfect for Hot Chocolate!
Step 7: Top up with whipped cream & crushed gingerbread biscuits, if you like, then serve.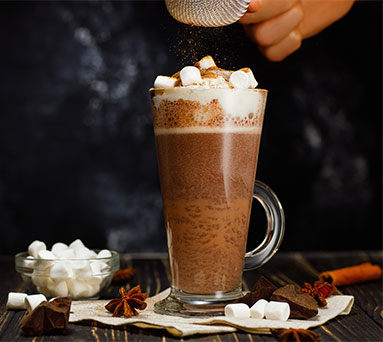 Create hot chocolate gift jars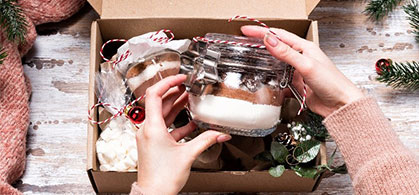 Choose a clip-top jar. We have a vast range in-store. Add all the hot chocolate dry ingredients; dark brown sugar, a pinch of ground ginger, a pinch of ground cinnamon, the chopped dark chocolate, one clove, and the whole gingerbread on top. An excellent idea is to add marshmallows, especially for little ones. Seal the jar, tie it with a festive bow, and add a candy cane for that little extra. Write or print the instructions on a gift tag (add milk & cream). These can be made up to two weeks in advance, and they keep for 2-3 months. Making them a perfect last-minute gift for an unexpected visitor or if you are making a Christmas house call.
CHRISTMAS IDEAS, TIPS & RECIPES!