We are ready to bounce into Easter this year as the day gets nearer and nearer! You may have noticed the evenings growing a little longer and the daffodils poking their heads out, meaning spring is truly here.
The big question that we all have is – when is Easter 2023 ? Easter Sunday falls on the 9th of April this year, so it is time to get ready as it is just around the corner!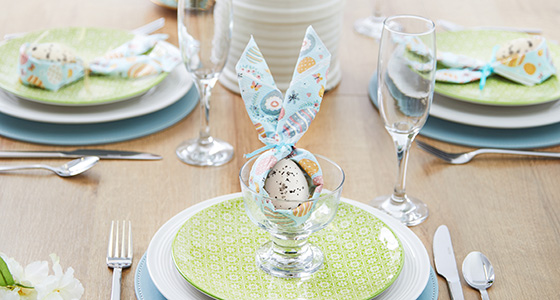 Kit Out your kitchen for Easter 2023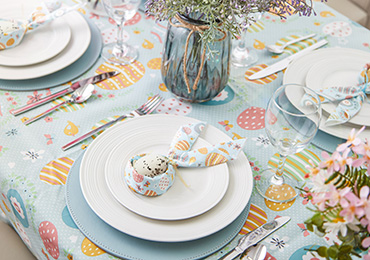 The Easter Bunny will be busy bringing Easter Eggs to children across Ireland but why not also get busy in the kitchen and bake up some delicious treats? Hot cross buns are a holiday favourite this time of the year, and we have everything you'll need to ensure they turn out perfect. If something like an Easter Cake is more of your taste, we have covered you on that front too! Whip up a fluffy mixture with our Mixing Bowls & Whisks, pop it in the oven using a Baking Tin and decorate your lovely creations with our wonderful accessories.
Easter Baking Essentials:
Go baking mad with the kids this Easter to make memories they'll cherish forever. View All Baking
One of the best things about Easter is cooking up delicious meals and gathering around the table for a hearty feast.
Traditional roasts are always a fantastic option throughout the season, and our range of Roasting Tins & Ovenware is versatile when cooking a variety of different foods.
Our vast selection of Frying Pans, Pots & Pans and Cookware Sets will guarantee you'll become a big hit in the kitchen while cooking up your latest storm.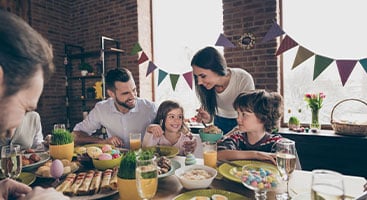 Easter Dinner Essentials: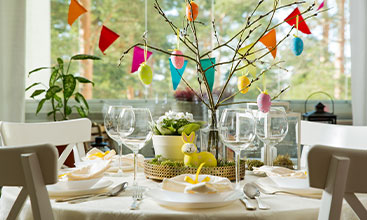 Easter is a time to celebrate, so set the table to your liking and enjoy beautifully crafted Dinnerware Sets and Cutlery when sitting down with the family.
As you'll enjoy quality time in the kitchen with your loved ones over the holiday period, why not have fun with our fabulous Kitchen Textiles? Easter is the perfect chance to add a splash of colour and decorate your home to create a fresh, new look. Keep yourself clean in style while baking with amazing Aprons and co-ordinate the entire room with matching Tablecloths, Seat Pads and much more! If you are popping hot baking trays and casserole dishes in and out of the oven, we even have matching Oven Gloves that will look great while protecting you from the heat.
Easter Table Settings & Textiles:
Set your table in style and prepare yourself for a day of cooking and baking with our dinner sets and textiles. View All Dining & Glassware
Once you've got your baking, cooking and decorating complete, there is only one thing left to do – carry out an Easter Egg Hunt throughout your home and indulge in all your delicious treats. Most of all, enjoy the holiday with your loved ones.
Happy Easter from Home Store + More!