Home delivery
In stock
Free Click + Collect
Delivery & Returns €4.99 Delivery, Free over €50
FREE Standard Delivery over €50
Shop The Range
Home Décor / Candles / Reed Diffusers & Sachets
https://www.homestoreandmore.ie/reed-diffusers-sachets/aromabotanical-crystal-amethyst-reed-diffuser/139426.html?variantId=139426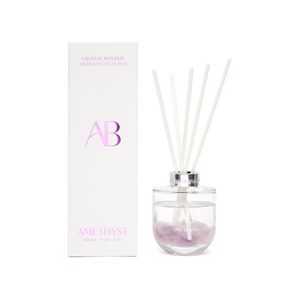 https://www.homestoreandmore.ie/reed-diffusers-sachets/aromabotanical-crystal-amethyst-reed-diffuser/139426.html?variantId=139426
€16.99
16.99
Ready in 2 hours for Click + Collect
Home delivery available
Home Décor / Candles / Reed Diffusers & Sachets
https://www.homestoreandmore.ie/reed-diffusers-sachets/aromabotanical-crystal-citrine-reed-diffuser/139427.html?variantId=139427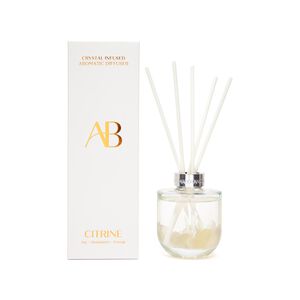 https://www.homestoreandmore.ie/reed-diffusers-sachets/aromabotanical-crystal-citrine-reed-diffuser/139427.html?variantId=139427
€16.99
16.99
Ready in 2 hours for Click + Collect
Home delivery available
Home Décor / Candles / Reed Diffusers & Sachets
https://www.homestoreandmore.ie/reed-diffusers-sachets/aromabotanical-crystal-rose-quartz-reed-diffuser/139428.html?variantId=139428
https://www.homestoreandmore.ie/reed-diffusers-sachets/aromabotanical-crystal-rose-quartz-reed-diffuser/139428.html?variantId=139428
€16.99
16.99
Ready in 2 hours for Click + Collect
Home delivery available
Home Décor / Candles / Reed Diffusers & Sachets
https://www.homestoreandmore.ie/reed-diffusers-sachets/aromabotanical-crystal-blue-apatite-reed-diffuser/139429.html?variantId=139429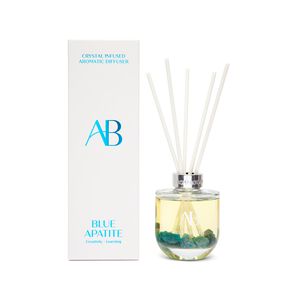 https://www.homestoreandmore.ie/reed-diffusers-sachets/aromabotanical-crystal-blue-apatite-reed-diffuser/139429.html?variantId=139429
€16.99
16.99
Ready in 2 hours for Click + Collect
Home delivery available
Home Décor / Candles / Reed Diffusers & Sachets
https://www.homestoreandmore.ie/reed-diffusers-sachets/aromabotanical-crystal-fluorite-reed-diffuser/139431.html?variantId=139431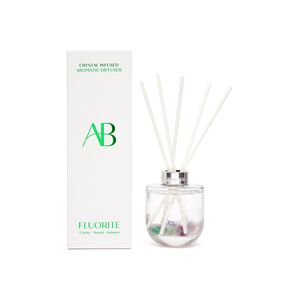 https://www.homestoreandmore.ie/reed-diffusers-sachets/aromabotanical-crystal-fluorite-reed-diffuser/139431.html?variantId=139431
€16.99
16.99
Ready in 2 hours for Click + Collect
Home delivery available
Home Décor / Candles / Reed Diffusers & Sachets
https://www.homestoreandmore.ie/reed-diffusers-sachets/aromabotanical-crystal-obsidian-reed-diffuser/139962.html?variantId=139962
The Aromabotanical Crystal Clear Quartz 200ml Reed Diffuser is a must-have for every home. Crafted with meticulous attention to detail, this high-quality fragrance diffuser features internal natural crystals that enhance the scent and add a touch of elegance to your space. Made in Australia, this diffuser is designed to create a long-lasting, captivating aroma using only the finest fragrance essential oils and pure extracts.
Clear Quartz has a tropical and fruity scent that is both sweet and refreshing. Housed in a transparent vessel with chrome detailing and beautiful packaging, it combines style and functionality effortlessly. Elevate your ambience with the enchanting scent from Aromabotanical.
Features
Internal Natural Crystals

Australian-Made

Infused With Essential Oils & Pure Extracts

Tropical & Sweet Fragrance

Clear Vessel With Chrome Detailing
WARNING! Keep diffuser/sticks away from fire. Keep fragrance oil away from skin/eyes. Do not swallow. Keep the fragrance oil away from painted/polished surfaces and furniture. Keep the diffuser away from children and animals. In case of contact with eyes, rinse out copiously with water and if irritation continues, consult a doctor.
For general information on symbols please read this file
| | |
| --- | --- |
| Capacity: | 200ml |
| Scent: | Clear Quartz |
| Product Size: | (L)8.5cm x (W)6.5cm x (H)11cm |
| Brand: | Aromabotanical |