Home delivery
In stock
Free Click + Collect
Delivery & Returns €4.99 Delivery, Free over €50
FREE Standard Delivery over €50
Complete The Set
Cookware / Cookware-Loose & Sets / Kitchen & Cookware / Cooking / Kitchen
https://www.homestoreandmore.ie/pots-pans/easy-grip-saucepan-with-lid-20cm/059838.html?variantId=059838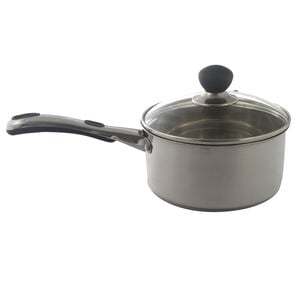 https://www.homestoreandmore.ie/pots-pans/easy-grip-saucepan-with-lid-20cm/059838.html?variantId=059838
€29.99
29.99
Ready in 2 hours for Click + Collect
Home delivery available
Cookware / Cookware-Loose & Sets / Kitchen & Cookware / Cooking / Kitchen
https://www.homestoreandmore.ie/pots-pans/easy-grip-18cm-saucepan-with-lid/059837.html?variantId=059837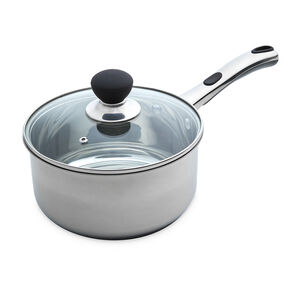 https://www.homestoreandmore.ie/pots-pans/easy-grip-18cm-saucepan-with-lid/059837.html?variantId=059837
€26.99
26.99
Ready in 2 hours for Click + Collect
Home delivery available
Cookware / Cookware-Loose & Sets / Kitchen & Cookware / Cooking / Kitchen
https://www.homestoreandmore.ie/pots-pans/easy-grip-saucepan-with-lid-16cm/059836.html?variantId=059836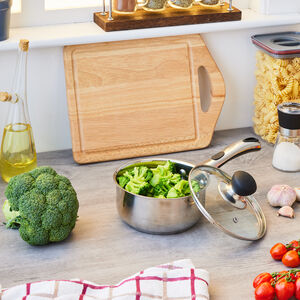 https://www.homestoreandmore.ie/pots-pans/easy-grip-saucepan-with-lid-16cm/059836.html?variantId=059836
€22.99
22.99
Ready in 2 hours for Click + Collect
Home delivery available
The Sabichi Easy Grip 14cm Milk pan with Lid is a good stable for any kitchen. This milk pan has a soft touch handle to ensure grip to stop any accidents or spillages. The stainless steel milk pan features a clear glass lid with an active steam vent, perfect for checking up on your various culinary creations.
A milk pan is perfect for heating cocoa or hot chocolate, to stir pudding, cream, or cake glaze without getting burnt or boiling over. The milk pans size allows the heat to be evenly disturbed through the liquid in the pan, cooking thoroughly.
The mirror polish, stainless steel handle, and soft-touch knob will ensure that this milk pan becomes a fantastic addition to any kitchen press. It is suitable for use on gas, electric, ceramic, solid hot plate, and induction hobs, making it ideal for everyone's kitchen!
Features
Sabichi Easy Grip 14cm Milk Pan with Lid

Soft Touch Grip Knob & Stainless Steel Handle

Making Food Preparation Easy

Clear Glass Lid & Steam Vent

Riveted Handle

Mirror Polish

Heating Cocoa, Hot Chocolate, Stir Pudding, Cream or Glaze Cake

Suitable for Various Cooking Hobs
| | |
| --- | --- |
| Dimensions: | 14cm |
| Capacity: | 0.75ltr |
| Material: | Stainless Steel |
| Brand: | Sabichi |