New Home Kitchen Essentials
Moving into a new home or student accommodation?
Yet you find yourself with only a couple of dinner plates and the knife and fork your mother gifted you? Don't worry whether you are a new couple moving into their first home or a student needing to stock up on kitchen essentials; we have you covered with our cooking and kitchen essentials to get you sorted.
Feel Prepared with Home Store + More
We have compiled a selection of the best kitchen essentials for kitting out your new kitchen. to revolutionalise the way you cook, but knowing where to start and what to buy can be difficult when there are so many choices, so our guide is here to help from cutlery to dinner sets, frying pans, kitchen utensils, kitchen scales, air fryers, hand blenders, kettle and toaster sets we have it all.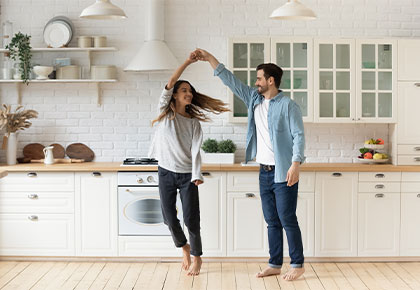 Kitchen Electrical Appliances
Your Home Made More
Have peace of mind when moving by knowing you have all your kitchen essentials sorted, thanks to Home Store + More. With our speedy next day delivery, you can be sure to have your good in no time. Whether going into student accommodation for the first time, renting or moving into your dream home, we have something for every situation. From dinnerware, cutlery, cookware, kitchen textiles, utility etc., you will find all that your kitchen needs.