Delivery & Returns €4.99,
Free Standard Delivery over €50
Additional Information
Description
This Waterproof Terry Mattress Protector will not only protect your mattress but will lengthen its lifespan. Made from a specialised fabric to repel water to protect your mattress from accidental spills and sweat marks.

It's also non-allergic and provides dust mite protection. In addition, it comes with an elasticated skirt to ensure a snug fit that will keep your mattress protector secure all night long.

So sleep in peace and enjoy a tranquil sleeping experience thanks to the security this mattress protector provides, as you no longer have to worry about staining your mattress. Please note this protector is suitable for a cot mattress only.
Specifications:
Dimensions:

60 x 120cm

Material:

Terry Towelling with Polyurethane Backing

Colour:

White
Filled Bedding / Filled Bedding-Toppers & Protectors / Bedding / Bedding Basics / bedroom
https://www.homestoreandmore.ie/mattress-protectors/quilted-single-mattress-protector/044504.html
ORIQUILTE01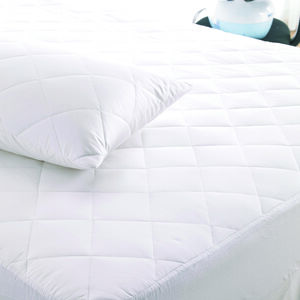 https://www.homestoreandmore.ie/mattress-protectors/quilted-single-mattress-protector/044504.html
€14.99 - €25.99
14.99
Filled Bedding / Filled Bedding-Toppers & Protectors / Bedding / Bedding Basics / bedroom
https://www.homestoreandmore.ie/mattress-protectors/waterproof-terry-single-mattress-protector/044513.html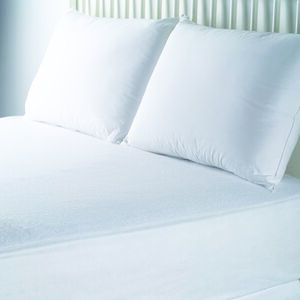 https://www.homestoreandmore.ie/mattress-protectors/waterproof-terry-single-mattress-protector/044513.html
€12.99 - €19.99
12.99
Filled Bedding / Filled Bedding-Toppers & Protectors / Bedding / Bedding Basics / bedroom
https://www.homestoreandmore.ie/mattress-protectors/temp-control-waterproof-single-mattress-protector/085334.html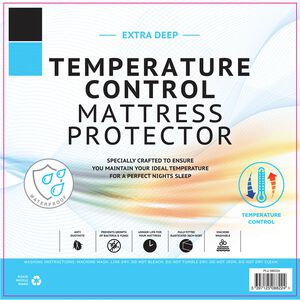 https://www.homestoreandmore.ie/mattress-protectors/temp-control-waterproof-single-mattress-protector/085334.html
€15.99 - €39.99
15.99