Home delivery
In stock
Free Click + Collect
Delivery & Returns €4.99 Delivery, Free over €50
FREE Standard Delivery over €50
Add To The Set
Tabletop / Tabletop-Cutlery / Dining & Glassware / Dinnerware / Dining Room
https://www.homestoreandmore.ie/cutlery/ritz-dessert-spoon-/076335.html?variantId=076335
https://www.homestoreandmore.ie/cutlery/ritz-dessert-spoon-/076335.html?variantId=076335
€1.99
1.99
Ready in 2 hours for Click + Collect
Home delivery available
Tabletop / Tabletop-Cutlery / Dining & Glassware / Dinnerware / Dining Room
https://www.homestoreandmore.ie/cutlery/ritz-dinner-knife/076333.html?variantId=076333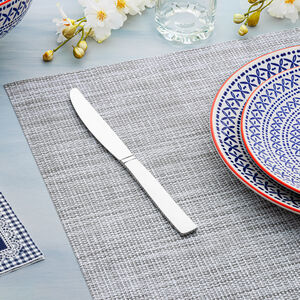 https://www.homestoreandmore.ie/cutlery/ritz-dinner-knife/076333.html?variantId=076333
€1.99
1.99
Ready in 2 hours for Click + Collect
Home delivery available
Tabletop / Tabletop-Cutlery / Dining & Glassware / Dinnerware / Dining Room
https://www.homestoreandmore.ie/cutlery/ritz-dinner-fork/076334.html?variantId=076334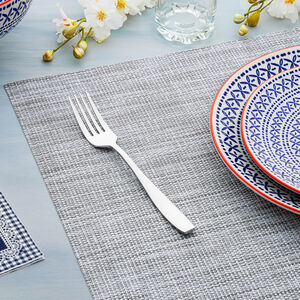 https://www.homestoreandmore.ie/cutlery/ritz-dinner-fork/076334.html?variantId=076334
€1.99
1.99
Ready in 2 hours for Click + Collect
Home delivery available
Experience the perfect blend of functionality and design with the Ritz Tea Spoon. Crafted from high-quality stainless steel, this spoon ensures longevity and resistance to corrosion.
Its flat, curved handle provides an ergonomic grip, guaranteeing comfortable use during every drink. Not only does this spoon offer a sophisticated addition to your cutlery collection, but it also delivers stellar performance with its smooth edges and balanced weight.
The Ritz Tea Spoon is entirely dishwasher safe, saving you the hassle of hand washing. Add elegance to your dining table with this durable and stylish spoon, designed to enhance your dining experience effortlessly. Embrace the convenience and style of top-tier cutlery with the Ritz Tea Spoon today.
Features
Stainless Steel

Flat, Curved Handle

Dishwasher Safe
| | |
| --- | --- |
| Material: | Stainless Steel |
| Dimensions: | (L)14.3cm |
| Dishwasher Safe: | Yes |
| Colour: | Silver |