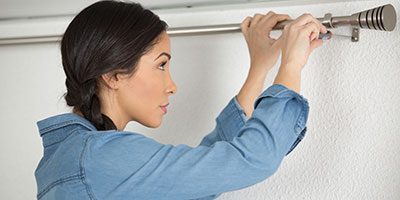 Both functional and decorative, curtain poles can dramatically enhance a room. They have the power to create either an understated or bold focal point, depending on your preference. Before shopping for curtain poles, it's important to know what to look for. Our expert buying guide contains all you the information you need to know so you can make an informed decision on your choice.
SIZES
Our extendable and cut to size metal and wooden curtain poles vary in thickness and length – perfect for all size windows. Whatever size or finish you choose, each pole includes all of the fixtures and fittings you will need for installation.
Diameters: 19mm, 28mm or 35mm
Cut to size: 150cm, 180cm, 240cm, 300cm, 380cm
Extendable: 70cm - 120cm; 120cm -210cm; 170cm – 300cm; 270cm – 380cm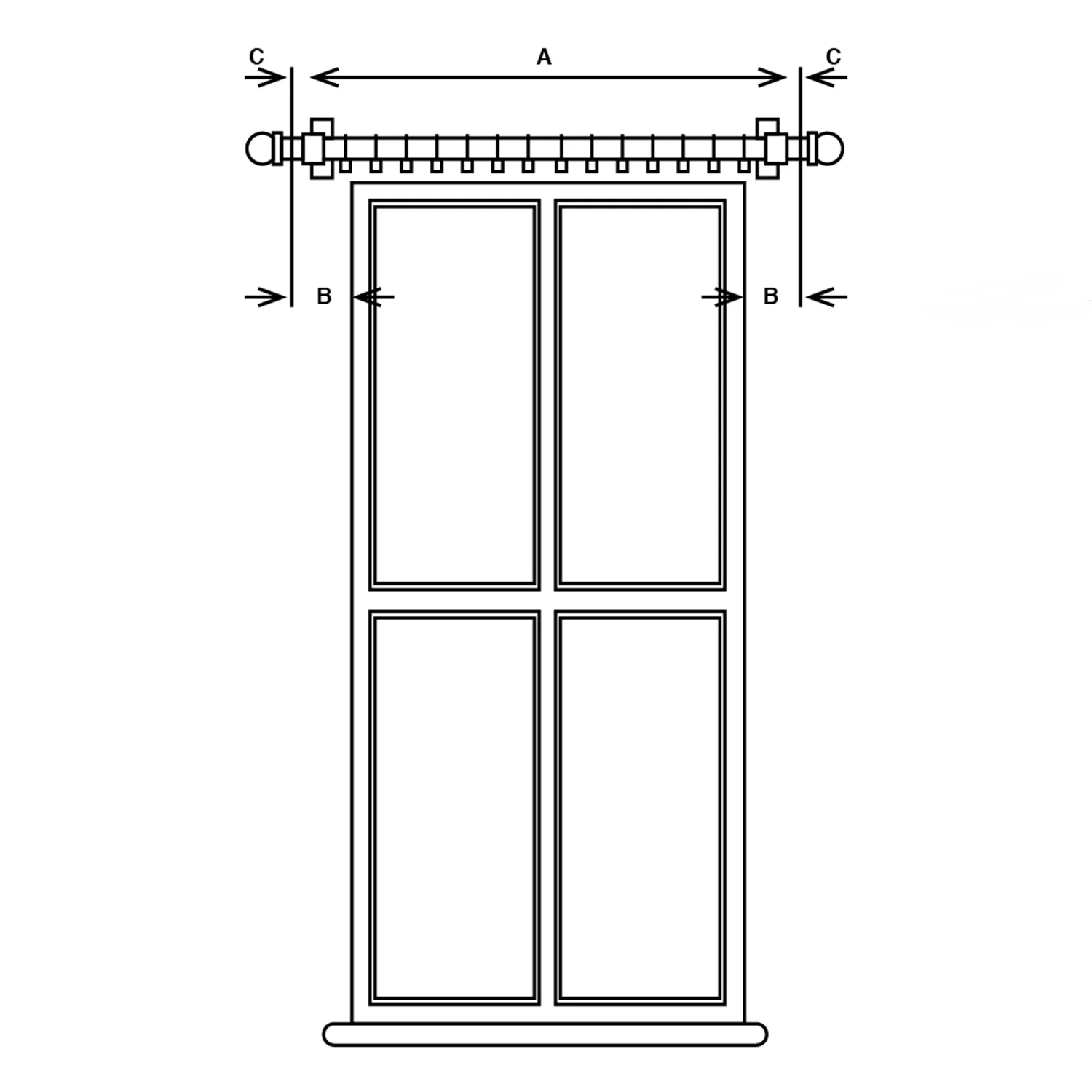 Choosing The Right Style & Size
Hanging your curtains on poles will bring texture and a professional, sleek finishing touch to any room. We offer both wooden and metal poles. Wooden poles will create a traditional, classic feel, while metal poles will bring a more contemporary touch to your room. For example, a matte black finish adds an understated look to a room, whereas a brushed nickel finish can look more modern.
The length of pole you choose depends on the look you are hoping to achieve. All measurements are of the curtain pole only, so make sure that you also have space for your final design. Always go to the nearest size up, not down – it's better to have a pole that you can cut to size or extend rather than ending up with one too short for your space!
Shop our best selling Curtain Poles
Measuring Your Window for a Curtain Pole
1. Firstly, decide where the pole is to be positioned. The higher the curtain pole, the taller the window will appear, making your ceilings look higher and your space bigger. One rule is that a curtain pole should sit at least 4-6 inches (about 15cm) above the window frame.
2. We recommend using your curtain length as a guide to where you will be hanging your pole by leaving approximately half an inch (1.25cm) between the bottom of the curtain and the floor and marking the height.
3. Measure the required width (A), considering the space needed when your curtain is drawn back (B). We recommended adding approximately 6 inches (15cm) on either side of the window to give a wider, more square look.
4. Ensure space for your chosen finial on either side of the window (C).
Match with our large range of curtains
CURTAIN POLE WEIGHT RESTRICTIONS
Up to 19mm
70-120cm (with 2 brackets only) max. 10kgs
120-210cm (with 3 brackets only) max. 12kgs
170-300cm (with 3 brackets only) max. 12kgs
25mm/28mm
Medium Weight (all sizes with 3 brackets) max. 15kgs
35mm
Heavy Weight (all sizes with 3 brackets) max. 15kgs