Christmas Pudding
The secret to a delicious Christmas pudding is simple, the earlier it is prepared – the better! Making it earlier allows the flavors from the spices to deepen & the fruits to soften giving you a well-rounded mature Christmas Pudding.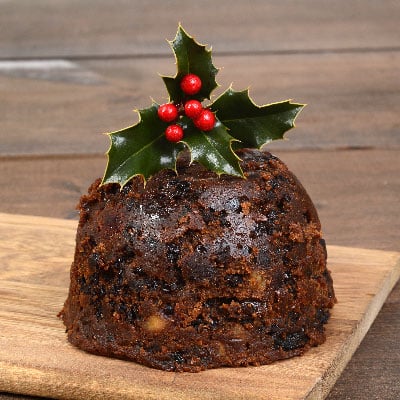 Ingredients:
75g Self Raising Flour
175g Dark Muscovado Sugar
175g Butter
3 Eggs
½ Teaspoon Cinnamon
½ Teaspoon Nutmeg
1 Teaspoon Mixed Spice
Pinch of Salt
225g Raisins
225g Sultanas
125g Mixed Peel
100g cherries
100g Ground Almonds
175g Breadcrumbs
300ml Stout
Step 1. Cream butter & sugar together until light & fluffy.
Step 2. Add the lightly beaten eggs & mix well.
Step 3. Stir in the sieved flour, salt, cinnamon, nutmeg, & mixed spice.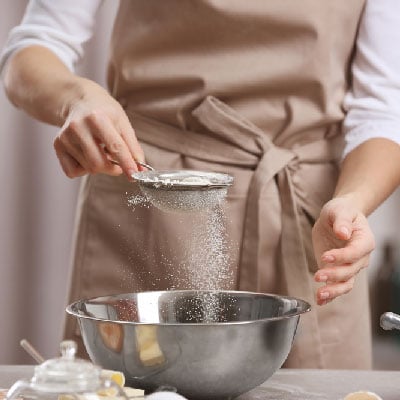 Step 4. Next add the raisins, sultanas, mixed peel, cherries, & ground almonds. Mix well.
Step 5. Finally, add the breadcrumbs & stout. Stir well, cover & leave to stand overnight.
Step 6. Grease your pudding bowl with butter & cut out a small circle of grease proof paper buttered on one side. Place the circle butter side up into the pudding basin. Transfer your pudding mix to your 1 ½ liter (3lb) greased pudding bowl. Packing the mix in firmly & fill it to 2cm (approx.) from the top of the basin.
Step 7. Now we must create a lid for the basin that forms an airtight seal for steaming. Cut out a square of grease proof paper & a larger square of tinfoil. Fold a pleat into the two squares & place the cover over the pudding bowl foil side up. The pleat on the lid will expand if the pudding expands allowing the mixture to breathe when steaming.
(Steps 7-9 can be tricky so revert to our How To Guide below to see how it's done! )
Step 8. Using string, tie the lid around the foil rim of your pudding basin as tight as possible & trim the protruding pieces of grease proof paper below the seal if needed. Now fold the tinfoil under the grease proof paper to form the airtight seal. Make a handle for your basin by threading a piece of string under the string already tied to the basin at one end & thread the other end through the other side. Then tie two ends together to form a handle.
Step 9. Place pudding in a saucepan with water halfway up on the side.
Step 10. Cover the saucepan with a lid & steam for 6 hours. The more the pudding cooks the richer & darker it becomes
Final Step !
Top up saucepan with boiling water when needed & never let water levels drop below halfway in the saucepan. Otherwise, your Pudding will fry rather than steam.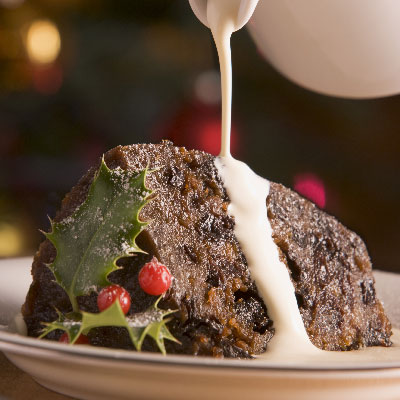 Serve warm whilst pouring cream, brandy butter or custard on top! Or serve cold with a dollop of freshly whipped cream!