Delivery & Returns €4.99 Delivery, Free over €50
FREE Standard Delivery over €50
Complete The Set
Home Décor / Candles / Votives
https://www.homestoreandmore.ie/votives/yankee-candle-soft-blanket-sampler/133644.html?variantId=133644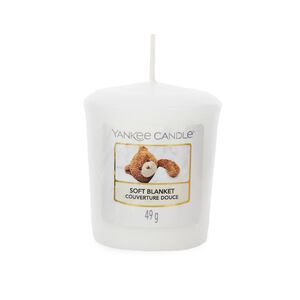 https://www.homestoreandmore.ie/votives/yankee-candle-soft-blanket-sampler/133644.html?variantId=133644
€2.99
2.99
Ready in 2 hours for Click + Collect
Home delivery available
Home Décor / Candles / Air Fresheners
https://www.homestoreandmore.ie/air-fresheners/yankee-candle-soft-blanket-car-jar/133649.html?variantId=133649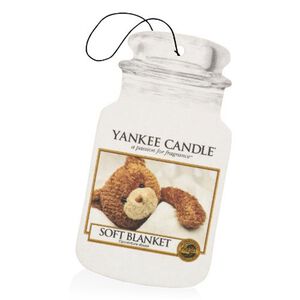 https://www.homestoreandmore.ie/air-fresheners/yankee-candle-soft-blanket-car-jar/133649.html?variantId=133649
€2.99
2.99
Ready in 2 hours for Click + Collect
Home delivery available
Home Décor / Candles / Wax Melts
https://www.homestoreandmore.ie/wax-melts/yankee-candle-soft-blanket-wax-melt/114994.html?variantId=114994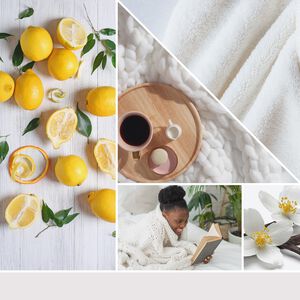 https://www.homestoreandmore.ie/wax-melts/yankee-candle-soft-blanket-wax-melt/114994.html?variantId=114994
€2.49
2.49
Ready in 2 hours for Click + Collect
Unavailable for Home Delivery
This Yankee Candle® Soft Blanket Candle Jar is perfect for filling spaces around your home. This is a Fresh & Clean fragrance. Wrapped in sweet dreams… a lullaby of clean citrus, luxurious vanilla and warm amber notes. The burn time is our longest at 110-150 and 65-90 hours; choose the right size for real-life fragrance enjoyment!
It is American made with premium-grade paraffin wax and a lead-free wick for the best possible burn. The traditional design of the Yankee Candle®'s original classic jar gives a sense of a relaxed, warm environment found in homes.
Features
Fresh & Clean Warm Fragrance

110-150 & 65-90 Hours of Fragrance

Premium-Grade Paraffin

Lead-Free Wick

Traditional Classic Jar
Contains: EUH208 - Contains Amyl cinnamal, Isocyclemone E, Coumarin, Octabenzone, Lyral. May cause an allergic skin reaction. Contact with product at elevated temperatures can result in thermal burns. For general information on symbols please read this file.
For general information on symbols please read this file
| | |
| --- | --- |
| Large Jar Burn Time: | 110-150 hours |
| Medium Jar Burn Time: | 65-90 hours |
| Large Jar Dimensions: | (W)10.7cm X (H)16.8cm |
| Medium Jar Dimensions: | 10.7cm X 12.7cm |
| Wax: | Premium-Grade Paraffin |
| Large Jar Weight: | 623g |
| Medium Jar Weight: | 411g |
| Scent: | Baby Powder |
| Wick: | Lead-Free natural fibers for the best possible burn |
| Brand: | Yankee Candle |