Home delivery
In stock
Free Click + Collect
Delivery & Returns €4.99 Delivery, Free over €50
FREE Standard Delivery over €50
Refills Available
Home Décor / Candles / Air Fresheners
https://www.homestoreandmore.ie/air-fresheners/yankee-candle-signature-wave-electric-scent-plug/115009.html?variantId=115009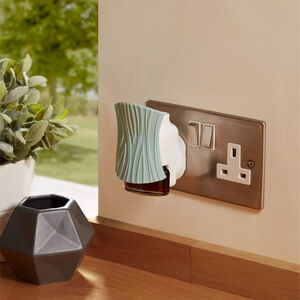 https://www.homestoreandmore.ie/air-fresheners/yankee-candle-signature-wave-electric-scent-plug/115009.html?variantId=115009
€7.99
7.99
Currently unavailable for Click + Collect
Unavailable for Home Delivery
Home Décor / Candles / Air Fresheners
https://www.homestoreandmore.ie/air-fresheners/yankee-candle-faceted-electric-scent-plug/115011.html?variantId=115011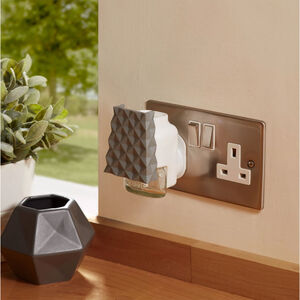 https://www.homestoreandmore.ie/air-fresheners/yankee-candle-faceted-electric-scent-plug/115011.html?variantId=115011
€7.99
7.99
Ready in 2 hours for Click + Collect
Home delivery available
Home Décor / Candles / Air Fresheners
https://www.homestoreandmore.ie/air-fresheners/yankee-electric-scent-plug---organic-/115012.html?variantId=115012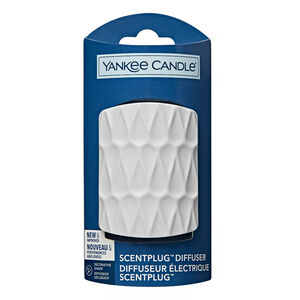 https://www.homestoreandmore.ie/air-fresheners/yankee-electric-scent-plug---organic-/115012.html?variantId=115012
€7.99
7.99
Ready in 2 hours for Click + Collect
Home delivery available
Enhance your space with the tantalizing aroma of Yankee Candle Electric Refill. Elevate your surroundings with this electrical freshener refill and indulge in the irresistible allure of pink sands. Designed to last up to 6 weeks, this refill pack offers long-lasting freshness that will captivate your senses.
With two bottles of scented oil included, you can enjoy continuous fragrance in any room. Simply plug it in and let the enchanting scent fill the air. This refill is compatible with Yankee Candle's scent plug (sold separately), perfect for creating a welcoming ambience.
Features
Pink Sand Fragrance

Lasts Up to 6 Weeks

Two Refills Only

Easy-to-Use

2 refills of scented oil included
WARNING! Keep fragrance oil away from skin/eyes. Do not swallow. Keep the fragrance oil away from painted/polished surfaces and furniture. Keep the diffuser away from children and animals. In case of contact with eyes, rinse out copiously with water and if irritation continues, consult a doctor.
For general information on symbols please read this file
| | |
| --- | --- |
| Scent Time: | 60 days |
| Capacity: | 18.5ml x 2 |
| Dimensions: | (L)7.6cm x (W)7.9cm |
| Scent: | Pink Sands |
| Pack Contains: | 2 pack refill |
| Brand: | Yankee Candle |