Turkey Feta + Spinach Wrap


You can't go wrong with gourmet wraps for lunchtime at school or work. Forget the traditional ham, cheese sandwich and add this Turkey Feta Spinach Wrap to take your packed lunch from dreary to delicious.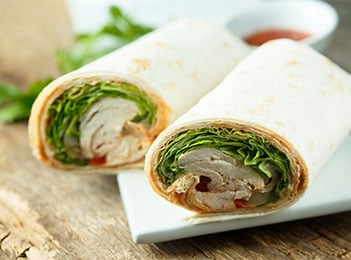 INGREDIENTS (Serves 1)
. 50g Mustard
. 2 Small (40g each) wholegrain/wholemeal wraps (or gluten-free)
. 40g Baby Spinach Leaves
. 150g turkey breast
. 50g Feta Cheese
. Salt & pepper
Macros: (1 Serving)
KCALS: 620
CARBS: 38.3g
PROTEIN: 41g
SUGAR: 0.8g
FAT: 31.7g
FIBER: 8g
Method:
STEP 1
Preheat the oven at 200C
STEP 2
Place Turkey Breast on oven tray and cook for 25 minutes, until the juices run clear.
STEP 3
Spread Mustard over wraps with a knife.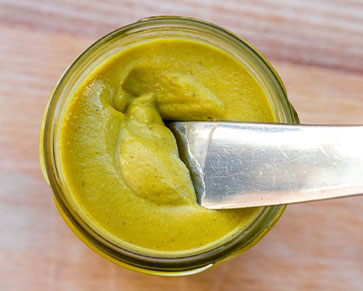 STEP 4
Grab a chopping board and knife and chop up the spinach and feta season and add to the wraps.
STEP 5
Once the turkey is cooked, chop up into thin slices and then add to the wraps, season with salt & pepper.
STEP 6
Roll up, tucking in the ends. Wrap in foil to secure & refrigerate until ready to eat.