Home delivery
In stock
Free Click + Collect
Delivery & Returns €4.99 Delivery, Free over €50
FREE Standard Delivery over €50
Get the look
Shop by Department / BATHROOM / Bathroom Accessories / Shower Caddies & Bathroom Fittings
https://www.homestoreandmore.ie/shower-caddies-bathroom-fittings/espelho-telescopic-tension-rod/ESPELHOTEN01.html?variantId=126171
ESPELHOTEN01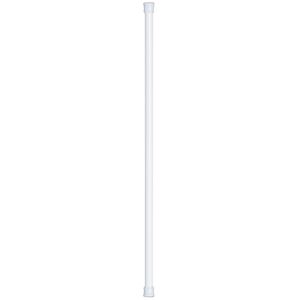 https://www.homestoreandmore.ie/shower-caddies-bathroom-fittings/espelho-telescopic-tension-rod/ESPELHOTEN01.html?variantId=126171
€6.99
6.99
Ready in 2 hours for Click + Collect
Unavailable for Home Delivery
Bathroom / Bathroom Accessories
https://www.homestoreandmore.ie/shower-caddies-bathroom-fittings/espelho-telescopic-shower-caddy/126173.html?variantId=126173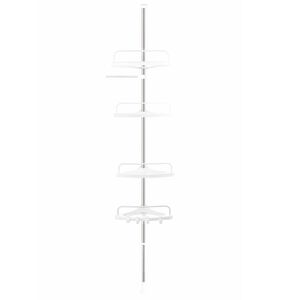 https://www.homestoreandmore.ie/shower-caddies-bathroom-fittings/espelho-telescopic-shower-caddy/126173.html?variantId=126173
€24.99
24.99
Currently unavailable for Click + Collect
Unavailable for Home Delivery
Shop by Department / BATHROOM / Bathroom Accessories / Shower Caddies & Bathroom Fittings
https://www.homestoreandmore.ie/shower-caddies-bathroom-fittings/espelho-five-function-shower-head/ESPELHOSHWHEAD01.html?variantId=ESPELHOSHWHEAD01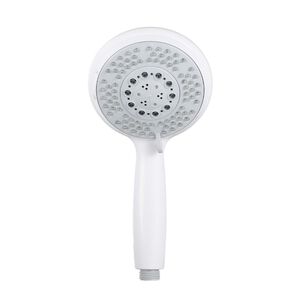 https://www.homestoreandmore.ie/shower-caddies-bathroom-fittings/espelho-five-function-shower-head/ESPELHOSHWHEAD01.html?variantId=ESPELHOSHWHEAD01
€7.99 - €8.99
7.99
Ready in 2 hours for Click + Collect
Home delivery available
The Espelho Premium Telescopic Bathroom Rack is a stylish and practical storage solution for your shower or bathtub corner. With its four hanging options, this four-shelf rack offers ample space for all your shower essentials, including shower gels, shampoos, soaps, sponges, and even shower pouffes.
Crafted from sturdy iron, this telescopic rack is built to last and can be easily adjusted in height to fit any bathroom size. No drilling is required for installation, making it a breeze to set up. The sleek chrome finish adds an elegant touch to your bathroom decor and is rustproof for long-lasting convenience.
Say goodbye to clutter and hello to a tidy bathroom. With the Espelho Premium Telescopic Bathroom Rack, you can free up valuable cabinet space while keeping all your shower essentials within easy reach. Experience the perfect blend of functionality and style with this must-have space-saving accessory.
Features
Four-Shelf Storage Solution

Hard-Wearing & Durable

Telescopic Size

Easy Installation

Rustproof & Self Draining Baskets
| | |
| --- | --- |
| Dimensions: | (L)19cm x (W)19cm x (H)230-282cm |
| Weight: | 1.89kg |
| Colour: | Chrome |
| Material: | Iron+201SS |
| Brand: | Espelho |
| Assembly Required: | Yes |
| Fittings Included: | Yes |