It's that time of year again – Father's Day. When the only questions asked are "what are you getting your Dad for Father's Day?" and "Do you think he'll like new socks?". Here at Home Store + More, we want to save your wallet from falling back into the same Father's Day gift traditions of buying the same boring socks year in year out.
Treat your Father with a thoughtful gift to show him you care!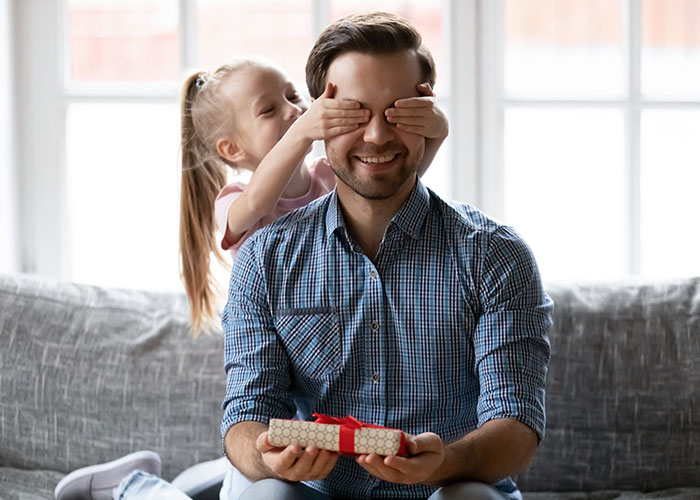 The first step in being successful with your Father's Day celebration is to prepare! Father's Day is an easy date to remember. In Ireland, Father's Day is always celebrated on the third Sunday in June. This year it falls on the 19th of June. Make sure to let your Dad know how much he means to you. Because where would we be without those 'dad jokes' and spinning those charming childhood stories.
Easy Peasy Father's Day Breakfast! - Chorizo Hash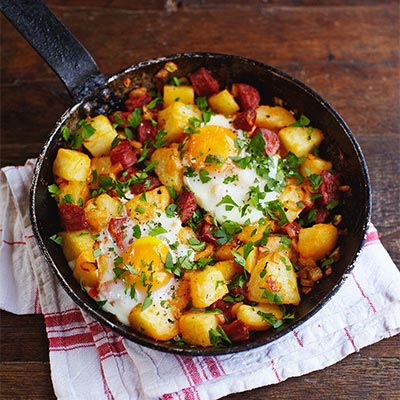 Ingredients
• 1 large onion
• 2 cloves of garlic
• 120g quality chorizo
• 2 large free-range eggs
• 2-3 cooked potatoes
• 1/2 bunch of fresh flat-leaf parsley
• olive oil
• salt & pepper to season
• chilli flakes
Method
Preheat the oven to 180ºC.
Prepare your ingredients. Peel & finely chop the onion & garlic, chop the chorizo, dice the cooked potato and pick & finely chop the parsley.
Add olive oil to pan-fry the onion & garlic on medium heat until softened. Add chorizo & fry for 2/3 minutes.
Add potatoes & cook for 5 minutes, then crack the eggs on top.
Transfer pan to the oven & bake for 8 minutes, or until the egg white is set but the yolk is runny.
Season with salt, black pepper, & parsley to serve.
Sprinkle with chilli flakes.