Home delivery
In stock
Free Click + Collect
Delivery & Returns €4.99 Delivery, Free over €50
FREE Standard Delivery over €50
Shop The Range
Home Décor / Candles / Candle Jars
https://www.homestoreandmore.ie/candle-jars/scent-maison-lemongrass-and-ginger-candle/105958.html?variantId=105958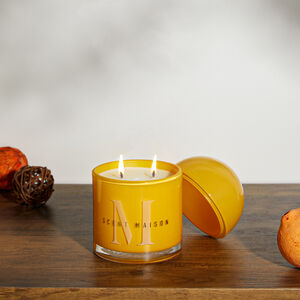 https://www.homestoreandmore.ie/candle-jars/scent-maison-lemongrass-and-ginger-candle/105958.html?variantId=105958
€14.99
14.99
Ready in 2 hours for Click + Collect
Home delivery available
Home Décor / Candles / Candle Jars
https://www.homestoreandmore.ie/candle-jars/scent-maison-japanese-honeysuckle-candle/105960.html?variantId=105960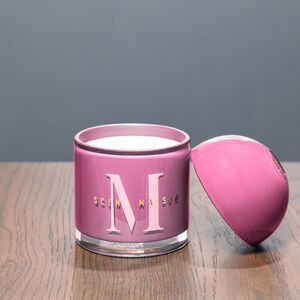 https://www.homestoreandmore.ie/candle-jars/scent-maison-japanese-honeysuckle-candle/105960.html?variantId=105960
€14.99
14.99
Ready in 2 hours for Click + Collect
Home delivery available
Candles / Candles-General / Home Decor / Candles / Living Room
https://www.homestoreandmore.ie/candle-jars/scent-maison-boston-candle-/079033.html?variantId=079033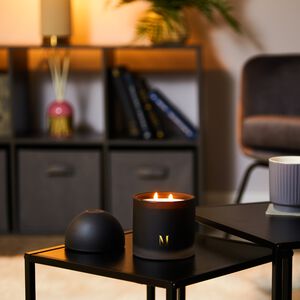 https://www.homestoreandmore.ie/candle-jars/scent-maison-boston-candle-/079033.html?variantId=079033
€14.99
14.99
Ready in 2 hours for Click + Collect
Home delivery available
This Scent Maison Bergamot & Balsam Candle is a musky-smelling candle that will create a relaxing aroma for your downtime. This Australian-made fragrance is infused with high-quality essential oils and pure extracts to ensure the best-smelling scents. The scent is a blend of citrusy bergamot with a touch of blossoming balsam. This fragrance is the perfect combination of both citrus and floral notes. Perfect for any citrus scent lovers
This fragrance will enhance any living space with notes of mahogany, carnation and cinnamon. With its two-wick design, this candle will surely burn evenly and more efficiently. The sophisticated frosted glass vessel and stylish packaging make it perfect for gift-giving.
Features
Australian-Made Candle

Infused with Essential Oils & Pure Extracts

Citrusy Bergamot with a Touch of Blossoming Balsam

Double-Wick

Stylish Vessel & Packaging
WARNING! Remove all packaging before burning. Always use a suitable, undamaged, heat resistant candle holder. Ensure wick is centralised at all times during burning. Never leave a burning candle unattended. Keep candle out of reach of children and pets. Keep the wax pool clear of debris to avoid flaring. Always allow to cool before moving. Ensure container is undamaged. Container will become hot during use. Container is not suitable for food or drink use.
For general information on symbols please read this file
| | |
| --- | --- |
| Dimensions: | (L)9.8cm x (W)9.8cm x (H)14.5cm |
| Weight: | 375g |
| Scent: | Bergamot & Balsam |
| Brand: | Scent Maison |