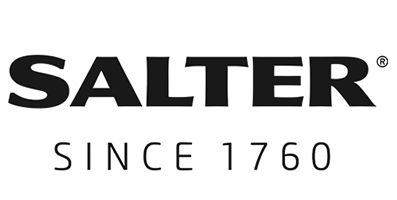 Established in 1760 and initially a family business, Salter was handed down through multiple generations, and in 2020, they celebrated their 260th year of sharing their innovation with customers. The UK's number one brand for kitchen and bathroom scales, Salter also delivers an extended range of ovenware, cookware and kitchen appliances. Starting as a spring manufacturer, the Salter brand has adapted and moved with the ever-changing landscape to make life just that little bit easier for their customers. Whether you're a style-conscious shopper looking to stay on top of the latest cookware trends or simply looking to invest in quality kitchen products, Salter has something for every home.
Perfect For Family Meals
Salter has an extensive range of kitchen essentials perfect for busy kitchens, take the stress out of cooking, and enjoy more time with your family. Salter, here to make your life easier.