Home delivery
In stock
Free Click + Collect
Delivery & Returns €4.99 Delivery, Free over €50
FREE Standard Delivery over €50
Get the look
Bedding / Bed Linen / Duvet Covers
https://www.homestoreandmore.ie/duvet-covers/nicole-day-brushed-cotton-simon-duvet-cover-set/TBDSIMON01.html?variantId=TBDSIMON01
https://www.homestoreandmore.ie/duvet-covers/nicole-day-brushed-cotton-simon-duvet-cover-set/TBDSIMON01.html?variantId=TBDSIMON01
Now €19.99 - €39.99
€29.99 - €59.99
19.99
Ready in 2 hours for Click + Collect
Home delivery available
Bedding / Bed Linen / Bedspreads
https://www.homestoreandmore.ie/bedspreads/nicole-day-cotton-simon-bedspread-200-x-220cm/092929.html?variantId=092929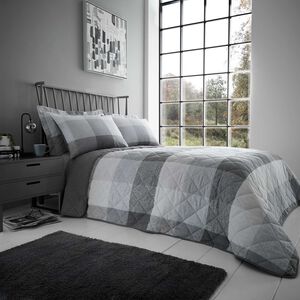 https://www.homestoreandmore.ie/bedspreads/nicole-day-cotton-simon-bedspread-200-x-220cm/092929.html?variantId=092929
Now €39.99
€59.99
39.99
Ready in 2 hours for Click + Collect
Home delivery available
Bedding / Bed Linen / Sheets
https://www.homestoreandmore.ie/bed-sheets/nicole-day-brushed-cotton-simon-fitted-sheet/TBDSIMON02.html?variantId=092931
TBDSIMON02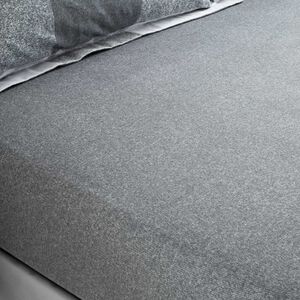 https://www.homestoreandmore.ie/bed-sheets/nicole-day-brushed-cotton-simon-fitted-sheet/TBDSIMON02.html?variantId=092931
€12.99 - €19.99
12.99
Ready in 2 hours for Click + Collect
Home delivery available
Add some extra warmth and comfort to your bedding collection with this Brushed Cotton Simon Oxford Pillowcase Pair. Featuring a stylish check design that will add to your bedroom decor.
Made from 100% brushed cotton, which guarantees extra warmth on cold nights. The material is super soft, warm and naturally breathable. It ensures a great nights sleep. Easy to clean - machine washable at 30°C.
Part of a range so you can complete the whole look!
Features
Brushed Cotton Simon Oxford Pillowcase Pair

100% brushed cotton

Super soft, warm & naturally breathable

Machine washable at 30°C
| | |
| --- | --- |
| Colour: | Grey |
| Material: | 100% Brushed Cotton |
| Brand: | Nicole Day |
| Washing Instructions: | Machine Washable at 40°C, wash deep colours separately, do not bleach or dry clean, tumble dry o |