When it comes to dining, appearance is everything.
Your food should be seen as accessorising your tableware, and your tableware should enhance your dining experience. When choosing types of tableware, you are faced with different materials, different place settings and extra bits such as creamers and gravy boats - the list is endless. Here at home store + more, we've developed a Buying Guide to help you choose the best tableware suited to your needs. Whether you like to stick with simplicity or add splashes of colour to your table, we'll be here to help you make the most informed decision.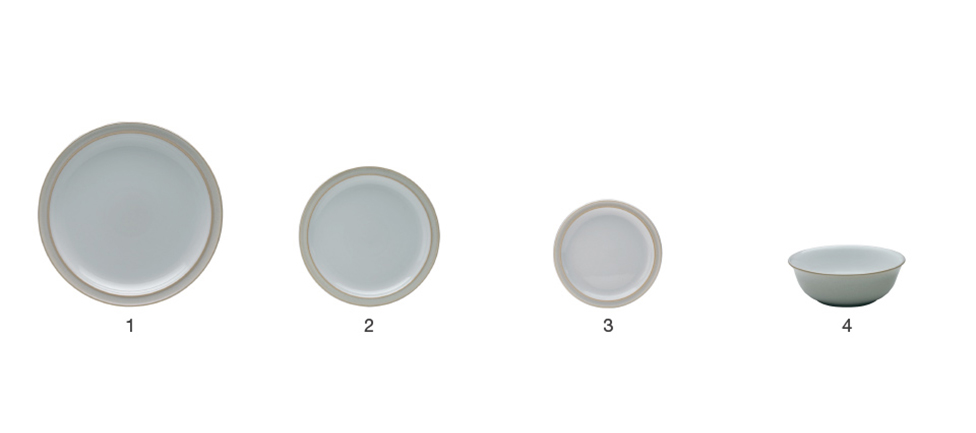 Place settings:
When it comes to setting the table, ensure you never run out of dishes with our handy place setting guide. Whether you like to mix and match or have a full set, dinnerware can be bought in bits and pieces or all together. Many people like to have both casual and formal dinnerware, so if you are having a family meal or expecting guests, you will always have enough. A good way to choose dinnerware is to look at what is in a dinnerware set, which includes everything you might need. Generally dinnerware sets can come in anything from 4 piece sets to larger 35 or 40 piece sets.
Dinner Plate

Use this large plate for the main course at any meal

Salad Plate

The salad plate is ideal for starter courses and desserts

Side Plate

Smaller than the salad plate, this plate can hold bread for soup

Bowl

Ideal for everyday use, bowls can be used for cereals and soups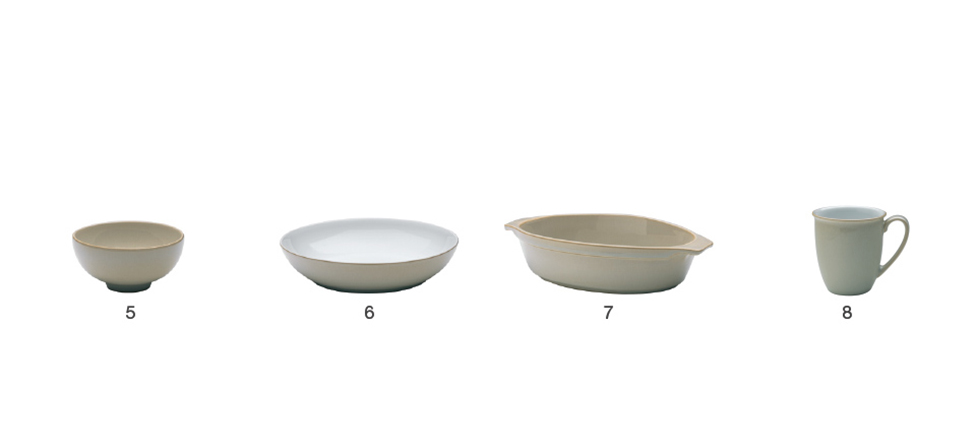 Rice Bowl

A rice bowl is much smaller than a standard bowl and is generally used for serving rice

Pasta Bowl

Pasta bowls cater for main courses and are useful if you eat plenty of pasta or other dinners with sauces

Serving Dish

Serving dishes are necessary if you often have guests over for dinner

Mug

Mugs are an essential piece to have in your home, especially if you like large cups of tea and coffee
Materials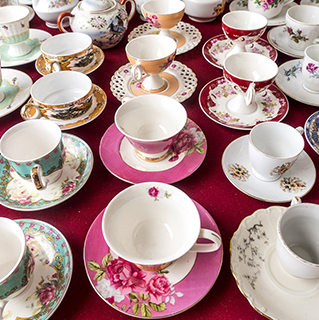 Bone China
Bone China - Bone China is made from a blend of porcelain and bone ash and has an ivory, translucent tone. Lightweight yet durable, bone china is the strongest of china materials.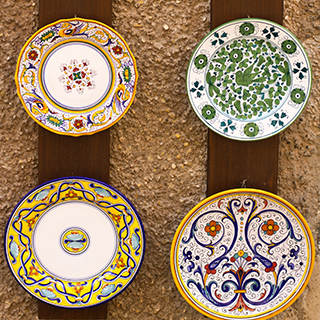 Ceramic
This refers to all fired clay, and is a very popular choice for tableware due to its durability.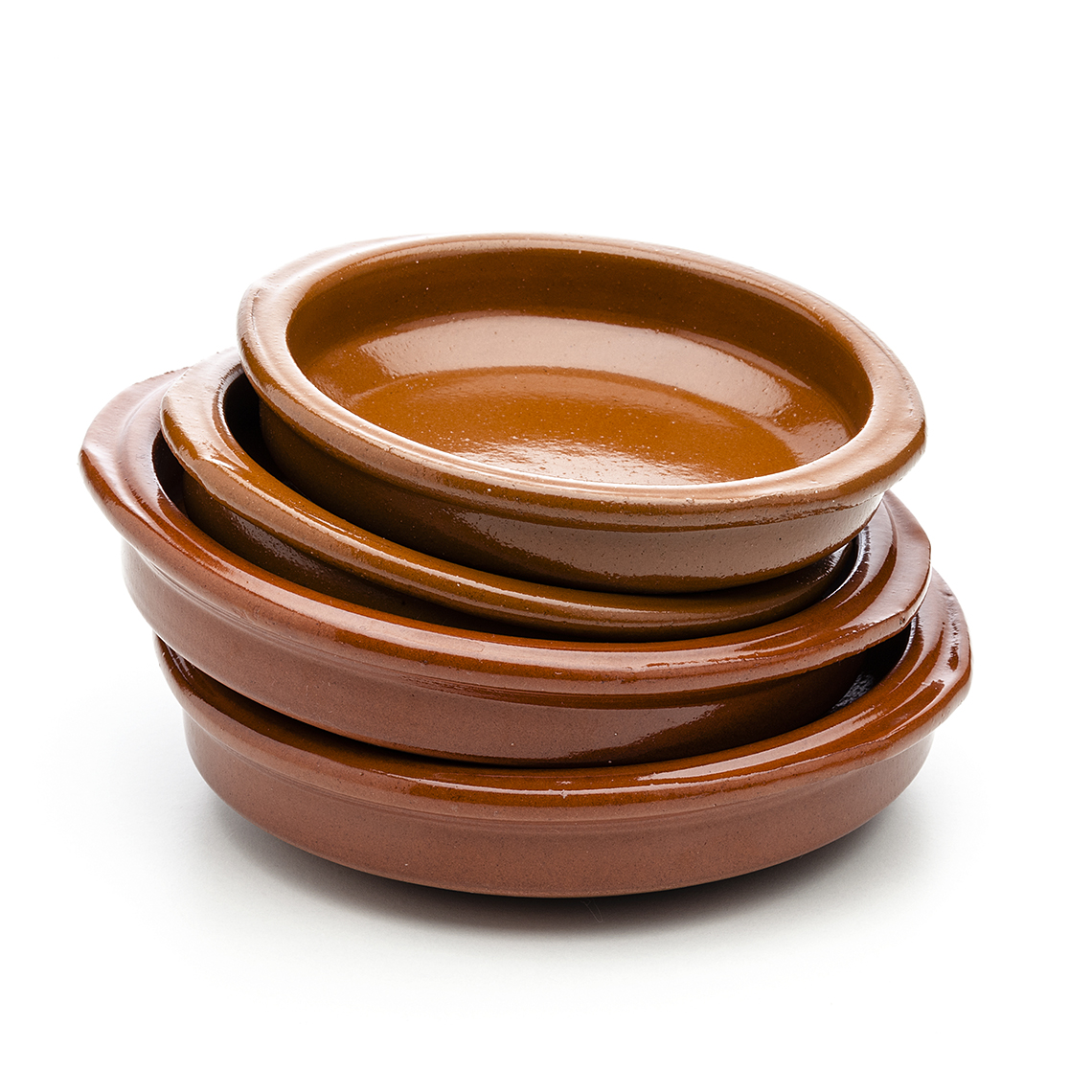 Earthenware
This is a white and porous clay that is fired at a low temperature and then glazed and decorated. It is ideal for everyday use.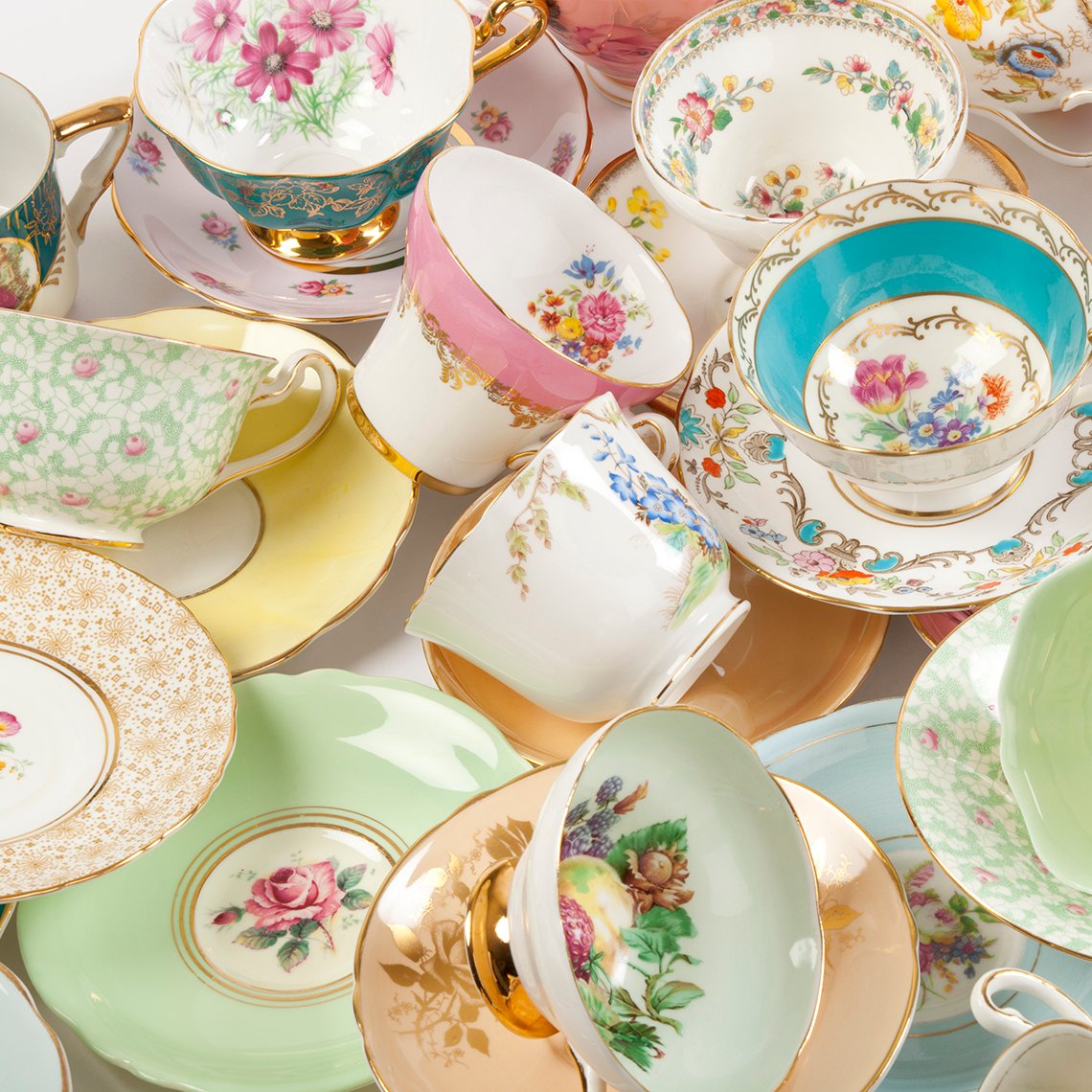 Fine China
Fine China is made from a blend of china clay and china stone. Glasslike in appearance, it is generally thicker than bone china.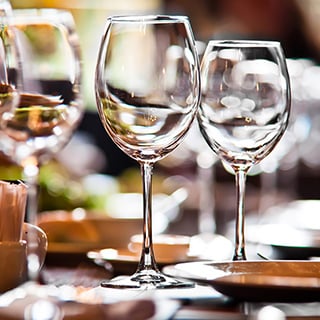 Glass
Glass dinnerware is popular for holding liquids and dips amongst other things. It can be easily cared for and is ideal for everyday use.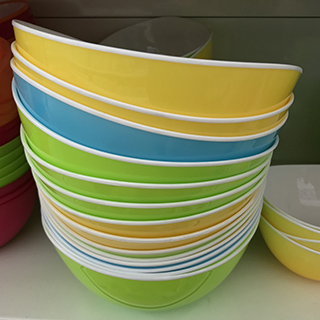 Melamine
Melamine dinnerware has been called by many as 'virtually unbreakable'. A popular choice for hotels and restaurants due to its durability, melamine is heat resistant and cool to touch, and is easy to clean.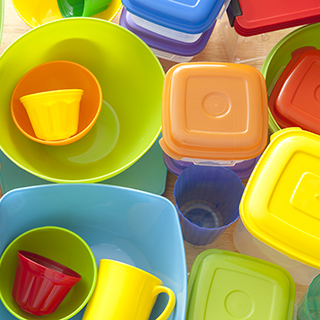 Plastic
Plastic dinnerware is lightweight and ideal for everyday use. It is an extremely popular choice for outdoor dining such as picnics or barbeques, and is durable, inexpensive and ideal for kids.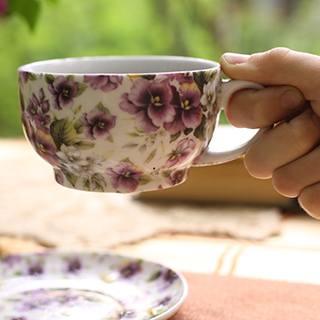 Porcelain
Porcelain is a white or translucent ceramic that is often referred to as the highest quality of ceramic dinnerware. Fired at high temperatures, it becomes glasslike and has a durable and shiny surface.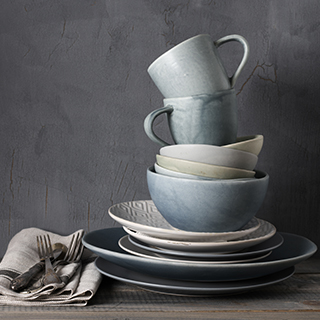 Stoneware
Ideal for everyday use, stoneware is extremely durable and hardwearing. Made from clay that has been treated at high temperatures, stoneware keeps food and liquids warm due to its inherent ability to retain heat. Stoneware is easy to care for and is dishwasher and microwave safe.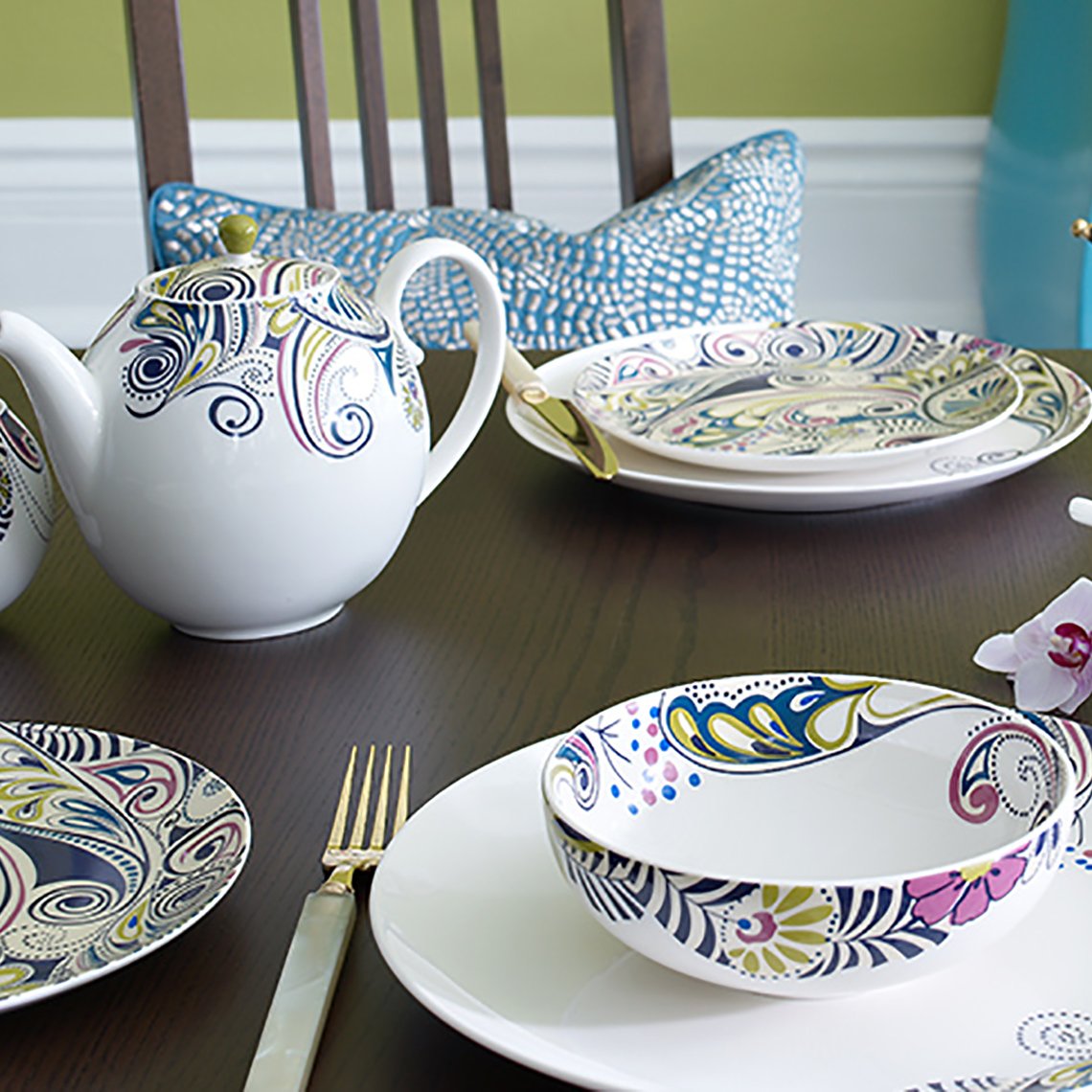 Caring for your tableware
Caring for your cookware properly will ensure the longevity of each item. Most cookware is versatile enough to go from the stove-top, to the oven and from there to the table. Be sure to check manufacturer's instructions as all cookware is different.
Most tableware items are microwave and dishwasher safe, unless stated otherwise by the manufacturer.
When putting your ware in the dishwasher, make sure not to place pieces too close together to avoid chipping, scratches or breakages.
A handy tip to remember is that any setting with metal accents, such as platinum or gold, are generally not dishwasher or microwave safe.
If you want your tableware to be used or heated in an oven, always check the manufacturer instructions as high temperatures could cause your settings to crack.
When storing your tableware, make sure to keep it out of the reach of small children to avoid breakages.
Placemats and coasters, if made from materials such as polyester, faux leather or cork, can be easily cleaned by wiping down the surface with a clean cloth and mild soap and water solution. If the placemats are made from a fabric material, always check manufacturer's instructions before cleaning.
Table protectors are usually made from a PVC material, so they can be easily wiped down and ensure protection for your table against spills, scratches, heat damage or water marks.