Home delivery
In stock
Free Click + Collect
Delivery & Returns €4.99 Delivery, Free over €50
FREE Standard Delivery over €50
Get the look
Bedding / Bed Linen / Pillowshams
https://www.homestoreandmore.ie/pillowshams/nicole-day-maeve-pillowsham-50-x-75cm/098435.html?variantId=098435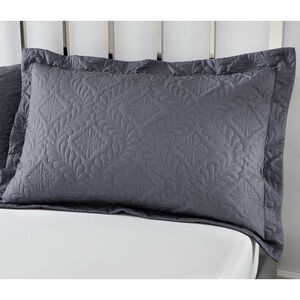 https://www.homestoreandmore.ie/pillowshams/nicole-day-maeve-pillowsham-50-x-75cm/098435.html?variantId=098435
€19.99
19.99
Ready in 2 hours for Click + Collect
Home delivery available
Bedding / Bed Linen / Bedroom Cushions
https://www.homestoreandmore.ie/bedroom-cushions/nicole-day-maeve-cushion-30x50cm/098434.html?variantId=098434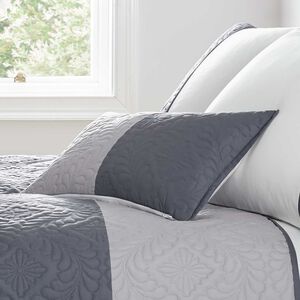 https://www.homestoreandmore.ie/bedroom-cushions/nicole-day-maeve-cushion-30x50cm/098434.html?variantId=098434
€7.99
7.99
Ready in 2 hours for Click + Collect
Home delivery available
Bedding / Bed Linen / Duvet Covers
https://www.homestoreandmore.ie/duvet-covers/nicole-day-maeve-duvet-cover-set/TBDMAEVE01.html?variantId=TBDMAEVE01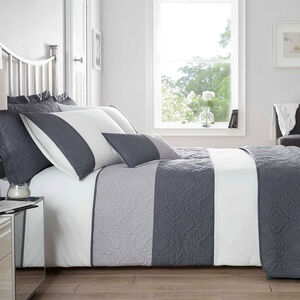 https://www.homestoreandmore.ie/duvet-covers/nicole-day-maeve-duvet-cover-set/TBDMAEVE01.html?variantId=TBDMAEVE01
Now €24.99 - €44.99
€34.99 - €59.99
24.99
Ready in 2 hours for Click + Collect
Home delivery available
Add this stylish Maeve Bedspread to your bedding collection. Featuring a brilliant three-colour grey scheme with an embroidered design that will match any bedroom décor.
The bed linen is made from 100% cotton, guaranteeing warmth on cold nights without overheating. The material is super soft and naturally breathable, ensuring a great night's sleep.
The stunning Maeve Bed Linen is available in the duvet cover set, fitted sheets, bedspread & oxford pillowcase pair. Shop the range now to complete your bedroom look!
Features
100% Cotton

Naturally Breathable

Machine Washable

Full Bed Linen Range Available
| | |
| --- | --- |
| Dimensions: | 200x240cm |
| Material: | 100% Cotton |
| Filling: | 100% Polyester |
| Washing Instructions: | Machine washable at 40°C (bedspread washed at 30°C), wash deep colours separately, do not bleach or |