Vanilla Cheesecake
This simple but delicious Vanilla Cheesecake is sure to be a family favourite! This easy Vanilla Cheesecake recipe is the perfect dessert to satisfy your sweet cravings. Its dense and rich vanilla cheesecake filling will melt beautifully in your mouth. Serve with your favourite toppings and impress all your guests.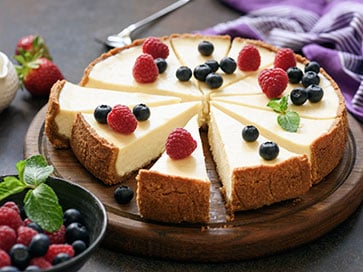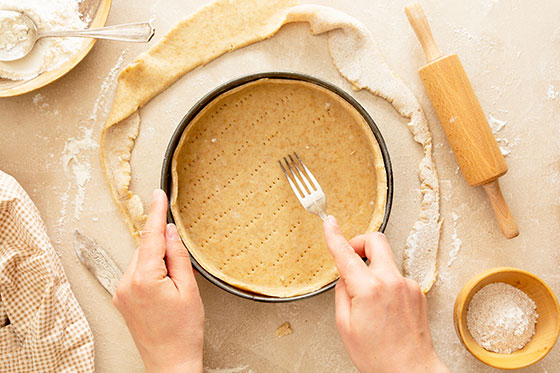 Ingredients:
1-2 teaspoons of vanilla extract
Vanilla Cheesecake Recipe Steps:
Butter a 9" or 10" springform pan.
Put 250g digestive biscuits in a food bag and crush with a rolling pin.
Transfer into a bowl and pour over 100g melted butter. Mix thoroughly until the crumbs are completely coated.
Tip into the prepared springform pan and press down into the base to create an even layer.
Chill in the fridge for 1 hour to set firmly.
To make the filling, place the soft cheese, icing sugar and vanilla extract in a bowl and beat with an electric mixer until smooth.
Add the double cream and continue beating until the mixture is thoroughly combined.
Spoon it onto the biscuit base, working from the edges inwards and ensuring no air bubbles. Smooth the top of the mixture with the back of a spoon or with an icing smoother. Leave it in the fridge overnight to set.
To serve, bring the cheesecake to room temperature about 30 minutes beforehand.
To un-mould, place the pan on top of a can, release the sides of the tin and gradually pull downwards. Slice and serve.