Why not celebrate this Valentine's Day by showing some love to those you care about? Prepare a delicious meal for your loved ones, enjoy great entertainment & your favourite people's company. Transform a room into a relaxing space & practice self-love too! Check out some wonderful ways you can get involved this Valentine's Day!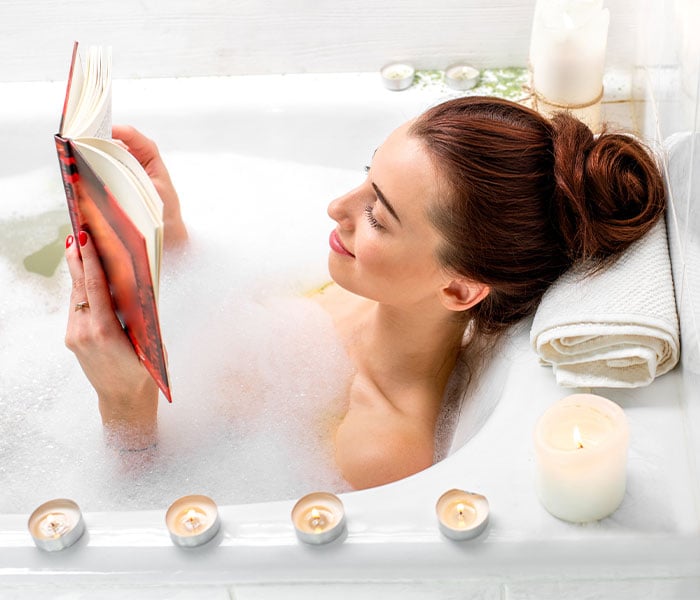 Make Your Home A Sanctuary
Practice Self-Love this Valentine's Day! Transform your bathroom into a relaxing spa setting & enjoy the serenity. Clear out your bathtub of items you won't need, such as extra toiletries or kid's bath toys. Place some tea light candles or Pillar Candles around your tub & unwind with some relaxing music.
Add some of our wonderful Elysium Spa Epsom Bath Salts to your hot water & you're basically in a spa from the comfort of your own home!
 Why not treat yourself to a rejuvenating night's sleep with our Luxury Bed Linen? Silk pillowcases are known to help calm the nervous system prompting a wonderful night's sleep. Combine with our 500-Thread Count Bed Sheets for a hotel-like quality experience!
Create a romantic ambiance
Family Movie Night In
Choose a fun movie with your loved ones & get cosy. Why not get creative for the day that's in it & build your very own cinema fort? Fill your chosen space with soft cushions & throws & stock up on your favourite snacks & for the ultimate home viewing, fun experience!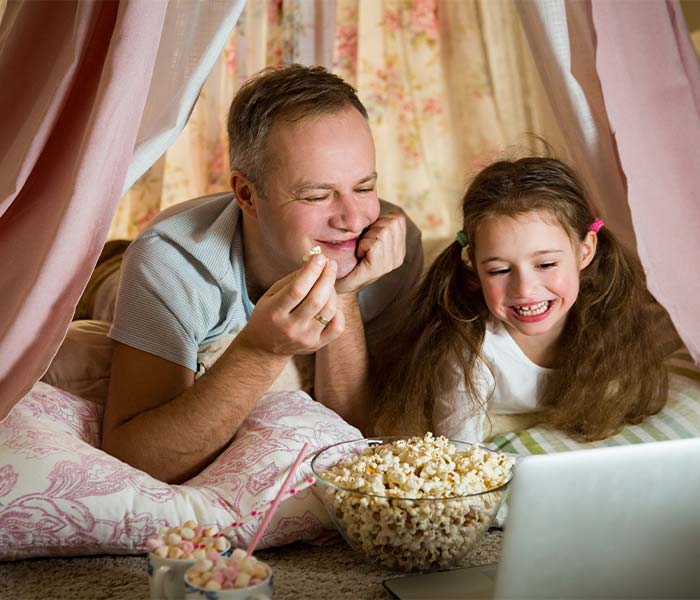 Cook a Special Meal
Make a list of your loved ones' favourite meals, including starters, mains & desserts. Get everyone involved in the cooking process, no matter what you choose to cook, the simple gesture of cooking for your special people shows a lot of love with minimal effort! Alternatively, pull out all the stops if you fancy going all out & transform the room into a date night scene. Set the mood with some music, enjoy a tasty beverage in a fancy glass & set the table with some elegant dinnerware.