Home delivery
In stock
Free Click + Collect
Delivery & Returns €4.99 Delivery, Free over €50
FREE Standard Delivery over €50
Get the look
Bedding / Bed Linen / Duvet Covers
https://www.homestoreandmore.ie/duvet-covers/chevron-400-thread-count-duvet-cover-set/YANCHEVBLU01.html?variantId=YANCHEVBLU01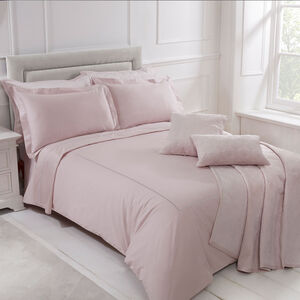 https://www.homestoreandmore.ie/duvet-covers/chevron-400-thread-count-duvet-cover-set/YANCHEVBLU01.html?variantId=YANCHEVBLU01
Now €32.49 - €59.50
€64.99 - €119.00
32.49
Ready in 2 hours for Click + Collect
Home delivery available
Bedding / Bed Linen / Sheets
https://www.homestoreandmore.ie/bed-sheets/chevron-400-thread-count-flat-sheet/NH400CHEVSHEET01.html?variantId=NH400CHEVSHEET01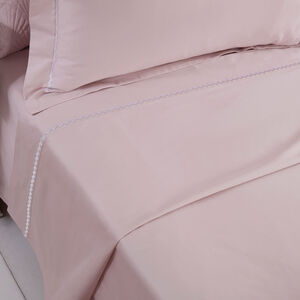 https://www.homestoreandmore.ie/bed-sheets/chevron-400-thread-count-flat-sheet/NH400CHEVSHEET01.html?variantId=NH400CHEVSHEET01
Now €22.49 - €28.49
€44.99 - €56.99
22.49
Ready in 2 hours for Click + Collect
Home delivery available
Bedding / Bed Linen / Bedroom Cushions
https://www.homestoreandmore.ie/bedroom-cushions/quilted-hotel-velvet-cushion-45-x-45cm/107813.html?variantId=107813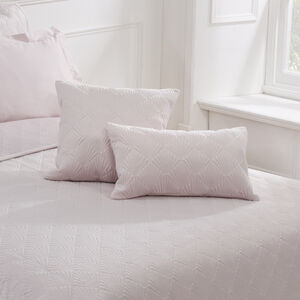 https://www.homestoreandmore.ie/bedroom-cushions/quilted-hotel-velvet-cushion-45-x-45cm/107813.html?variantId=107813
€9.99
9.99
Ready in 2 hours for Click + Collect
Home delivery available
Bedding / Bed Linen / Bedroom Cushions
https://www.homestoreandmore.ie/bedroom-cushions/quilted-hotel-velvet-cushion-30-x-50cm---blush/107814.html?variantId=107814
Bedding / Bed Linen / Bedspreads
https://www.homestoreandmore.ie/bedspreads/quilted-velvet-bedspread-220cm-x-230cm---blush/107815.html?variantId=107815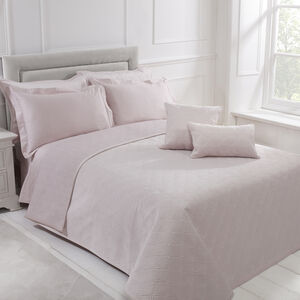 https://www.homestoreandmore.ie/bedspreads/quilted-velvet-bedspread-220cm-x-230cm---blush/107815.html?variantId=107815
€109.00
109.00
Ready in 2 hours for Click + Collect
Home delivery available
Bedding / Bed Linen / Pillowshams
https://www.homestoreandmore.ie/pillowshams/quilted-hotel-velvet-pillowshams-50-x-75cm---blush/107816.html?variantId=107816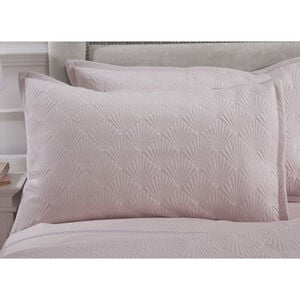 https://www.homestoreandmore.ie/pillowshams/quilted-hotel-velvet-pillowshams-50-x-75cm---blush/107816.html?variantId=107816
€29.99
29.99
Ready in 2 hours for Click + Collect
Home delivery available
Experience the luxury and comfort of this 400 Thread Count Chevron Oxford Pillowcase Pair. With a sumptuous thread count of 400, it has a smooth and soft sateen finish and lustrous sheen that resembles satin and has the feel of silk. This 400-thread count bed linen is made from finer yarns and has 400 fabric strands per square inch of fabric. The higher the thread count, the higher the quality, so your pillowcase's more durable and soft.
This pillowcase pair features a beautiful chevron embroidered detail, an elegant finish for any bedroom. An oxford pillowcase features detail with an oxford border for a classy look.
This stunning pillowcase pair boasts a cotton sateen material for the ultimate 5-star experience in the comfort of your own home. Cotton is excellent for those prone to allergies. In addition, these pillowcases are machine washable, allowing for frequent, easy, clean bed linen.
Features
400 Thread Count

Chevron Embroidered Detail

Oxford Pillowcase Border

100% Cotton Sateen

Machine Washable
| | |
| --- | --- |
| Dimensions: | (L)50 x (W)75cm + (H)5cm |
| Brand: | Bailey & Cole |
| Material: | 100% Cotton Sateen |
| Thread Count: | 400 |
| Quantity: | 2 |
| Machine Washable: | Yes, at 40°C |
| Tumble Dry: | Yes, On Low Heat |