Halloween is just around the corner! October 31st is the spookiest time of the year so it's time to start thinking about how you can decorate your home for the special occasion. Don't worry because it is frighteningly easy to create a wonderful display with Home Store + More!
Front Garden/ Driveway
You'll be sure to have lots of little trick or treaters visiting so why not start by decorating outside in your garden? If you have a driveway or footpath leading to your door, use some of our Ground Breaking Skeletons either side to welcome your little visitors. Skeleton path lights can lead trick or treaters right up to the door, where you could also shine a shockingly stunning projector.
Inside Your Home
Introduce some devilishly fun decorations and party accessories into your home. Orange Halloween rope lights are an exciting way to add some freakishly fantastic flare to the rest of your terrifying displays. If you don't want string lights, then add some light-up decorations to your home interior instead such as the Light Up Hanging Reaper.
Doors/ Windows
Add on a Halloween wreath for a spooktacular finishing touch to your door. Halloween lanterns placed either side of your front door are a great way to add some light when the sun sets to light the way! You can decorate the inside of your window for trick n treaters to see from the outside - use spooky window stickers such as the Creepy Clown with Knife or Bloody Hand Prints to catch their attention.
If you love Halloween and want to take your Halloween Decorations from spooky to terrifying - then our life size characters are for you. We have everything from Dead Squid Game Players Characters, A Shaking Zombie Trapped Behind A Fence and much more! There is something for every spooky season lover.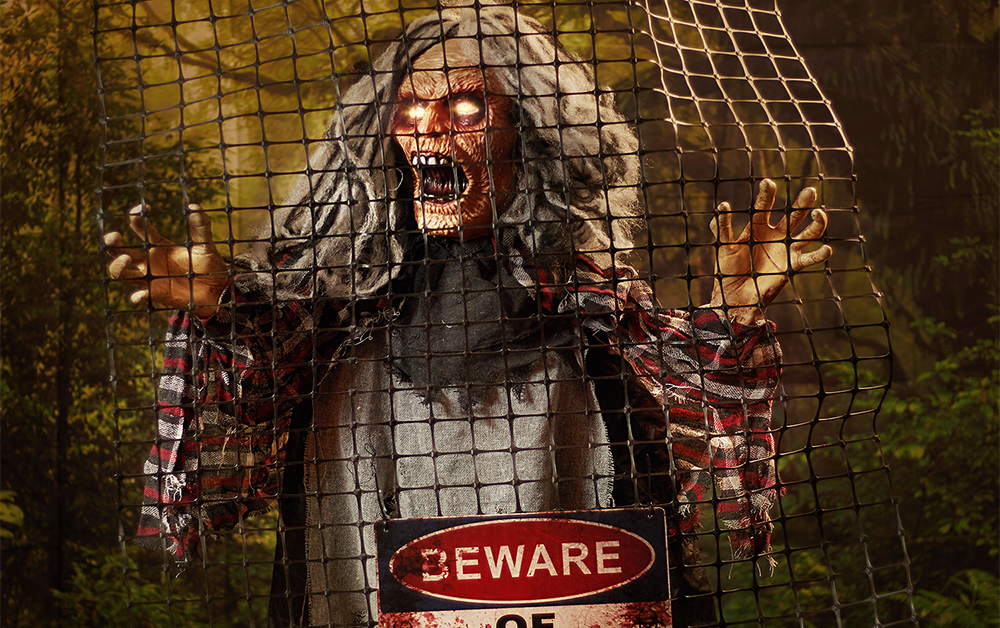 Decorating for Halloween doesn't have to be restricted to just your home - you can decorate the classroom for your students, office and student accommodation if you want ! Alter our ideas to suit your space during the spooky season.
Shop All Our Halloween Range