Home delivery
In stock
Free Click + Collect
Delivery & Returns €4.99 Delivery, Free over €50
FREE Standard Delivery over €50
Get the look
Home Décor / Candles / Candle Jars
https://www.homestoreandmore.ie/candle-jars/yankee-candle-soft-blanket-candle-jar/YANKEESOFTBLANK02.html?variantId=133643
YANKEESOFTBLANK02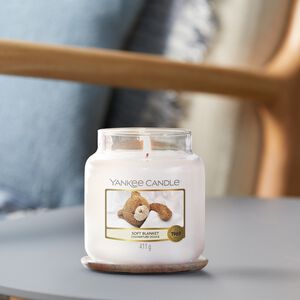 https://www.homestoreandmore.ie/candle-jars/yankee-candle-soft-blanket-candle-jar/YANKEESOFTBLANK02.html?variantId=133643
€21.99 - €29.99
21.99
Ready in 2 hours for Click + Collect
Home delivery available
Home Décor / Candles / Wax Melts
https://www.homestoreandmore.ie/wax-melts/yankee-candle-soft-blanket-wax-melt/114994.html?variantId=114994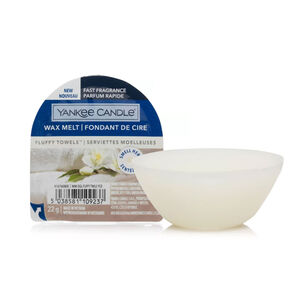 https://www.homestoreandmore.ie/wax-melts/yankee-candle-soft-blanket-wax-melt/114994.html?variantId=114994
€1.99
1.99
Ready in 2 hours for Click + Collect
Home delivery available
Perfect for fragrance layering and sampling new scents, our Yankee Candle Samplers® votive candles offer lots of decorative possibilities.
This sampler creates a lullaby of clean citrus, luxurious vanilla and warm amber.
Our Yankee Candle votive candles create 15 hours of fragrance, providing users with hours of true to life scent.
Features
Votive/Sampler

Soft Blanket

Premium-Grade Paraffin

15 hours of fragrance
Contains: Isocyclemone E, Benzyl salicylate, Acetic acid, anhydride, reaction products with 1,5,10-trimethyl-1,5,9-cyclododecatriene, Hydroxycitronellal, Methylenedioxyphenyl Methylpropanal, cis-3-Hexenyl Salicylate. EUH208 - Contains Amyl cinnamal, Isocyclemone E, Coumarin, Lyral, delta-Damascone. May. May produce an allergic reaction. For general information on symbols please read this file
For general information on symbols please read this file
| | |
| --- | --- |
| Dimensions | (L)4.6cm X (W)4.8cm |
| Weight | 49g |
| Wick | Lead-free, 100% natural fibers, and hand straightened to ensure it is centered for the best burn pos |
| Wax | Premium-Grade Paraffin |
| Colour | White |
| Burn Time: | 15 hours |
| Brand | Yankee Candle |