Summer Sangria Cocktail Recipe
Summer is the perfect time to relax and enjoy a refreshing cocktail with friends and family.
One of the most popular summer cocktails is the Sangria, a Spanish beverage made with wine, fruit, and other spirits.
We will guide you through the steps to create a delicious summer sangria cocktail at home using glassware and barware from our range.
Ingredients
- 1 bottle of red wine (750 ml)
- 1/2 cup of brandy
- 1/4 cup of orange liqueur
- 1/4 cup of lemon juice
- 1/4 cup of lime juice
- 1/4 cup of sugar
- 1 cup of sliced fruits (such as oranges, lemons, limes, and strawberries)
- 1 cup of sparkling water
- Ice cubes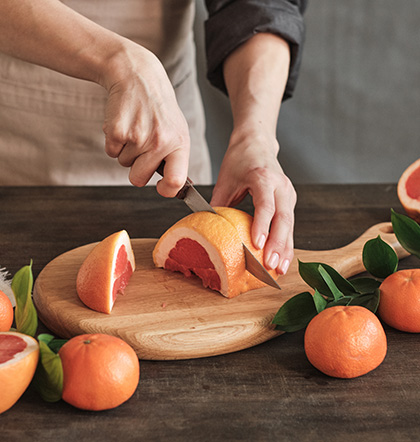 Method
1. In a large pitcher or jug, mix the red wine, brandy, orange liqueur, lemon juice, lime juice, and sugar until the sugar is dissolved.
2. Add the sliced fruits to the pitcher and stir well.
3. Chill the mixture in the refrigerator for at least 1 hour to allow the flavours to blend.
4. To serve, add ice cubes to each glass and pour the chilled Sangria mixture over the ice.
5. Top each glass with sparkling water to add some fizz.
6. Garnish each glass with a slice of fruit and enjoy!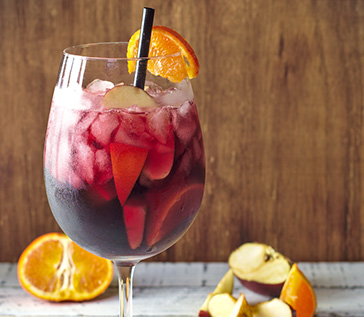 1. Luminarc Cachet Wine Glasses - These elegant wine glasses are perfect for serving your Sangria Cocktail. The shape of the glass allows the aromas of the fruit and wine to be released, enhancing your drinking experience.
2. Pitchers, Jugs, and Dispensers – Our range of pitchers, jugs, and dispensers are perfect for serving your Sangria Cocktail at a home. Keep it chilled with plenty of ice.
3. Ice Cube Tray & Moulds – Keep your sangria chilled with plenty of ice. We've got a range of ice cube trays and moulds in a variety of fun shapes, perfect for enjoying chilled sangria at home.
4. Corkscrew – Don't get stuck without a corkscrew, it happens us all, choose from our selection of corkscrew bottle openers.
The Summer Sangria Cocktail is a refreshing and a delicious beverage that is perfect for hot summer days.
You can create your own Sangria Cocktail at home using our range of glassware and barware to assist you. With the right glassware and barware, you can elevate your cocktail-making experience and impress your guests with your skills.
So, go ahead and try making your own Sangria Cocktail today!
Please Enjoy Alcohol Responsibly!