Introduction
Better weather means more chances to enjoy your own garden and dine alfresco. It's important to get fresh air and sunshine, all from the comfort of your very own sanctuary. Whether you are undertaking a new project or just want to get outside, follow our top 9 tips for enjoying your garden this summer.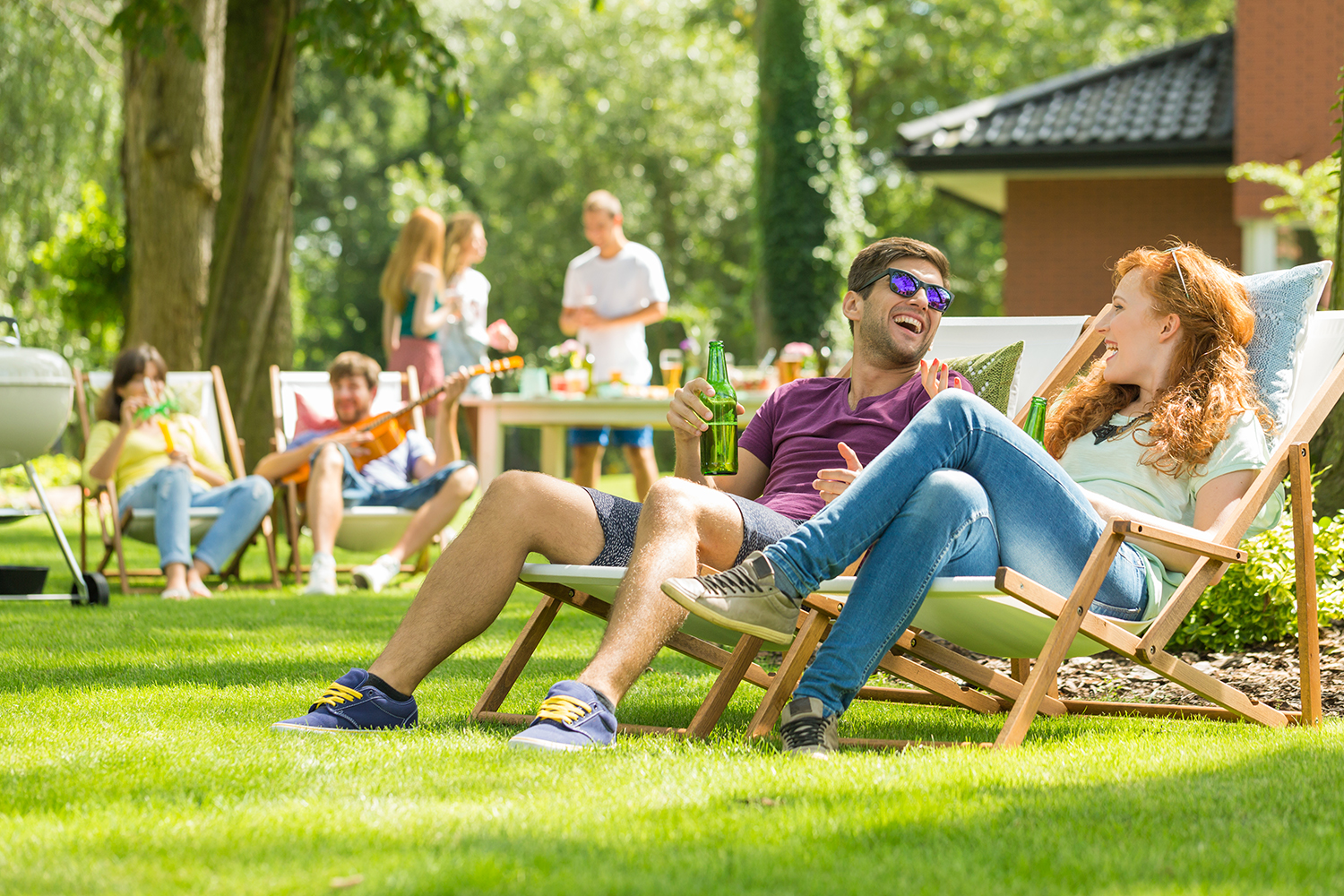 Top Tips for Enjoying your Garden:
Whether you are undertaking a new project or just want to get outside, follow our top 9 tips for enjoying your garden this summer.
Sit back and relax
This is one of the most important things you can do if you plan to relax in your garden. Make sure you have good quality, comfortable seating. At Home Store + More, we have a wide range of furniture sets in different sizes and styles, from 3-piece to 7-piece sets. We also offer corner sofa, benches and folding chairs. You'll be able to sit back in style when you're catching those rays.
Get Sheltered
In our climate, rain is prone to strike at any time, even in the summer. You will also need some form of shade for hotter days when the sun is beating down. A parasol, such as those from our selection, is a must for providing shelter from all types of weather. You may want to invest in a gazebo to ensure that you have plenty of shelter to cover furniture, barbecues or anything else that could get damaged in light rain and wind. However, we would recommend that you get a furniture cover to protect your garden furniture from the elements. You can explore our range of gazebos here.
Enjoy a Barbeque with your family
A barbecue is the best way to feed your hungry family! If you are cooking quite a lot of food, it is ideal to have a barbecue with a larger cooking area, 1-2 side burners and, if possible, a warming rack to keep cooked food warm while you finish the rest. Confused between charcoal and gas barbecues? Choose charcoal if you want your food to have that distinctive smokey taste. If you prefer your barbecue to be hot enough to start cooking straight away, then opt for gas.
Make Lots of Ice
Keep your drinks cool in the summer heat by having plenty of ice at hand. Check out our selection of ice cube trays here to ensure that you are fully prepared.
Have a spot for Barbeque prep
It helps to have a designated area for your food while you're preparing for a barbeque. Put a table for raw meat on one side of you and another on the opposite side for cooked food. This will add to your efficiency and speed up the entire process. We have a selection of folding tables that are perfect for this purpose. You could also keep some pop-up food covers on the table to protect everything from insects and dirt.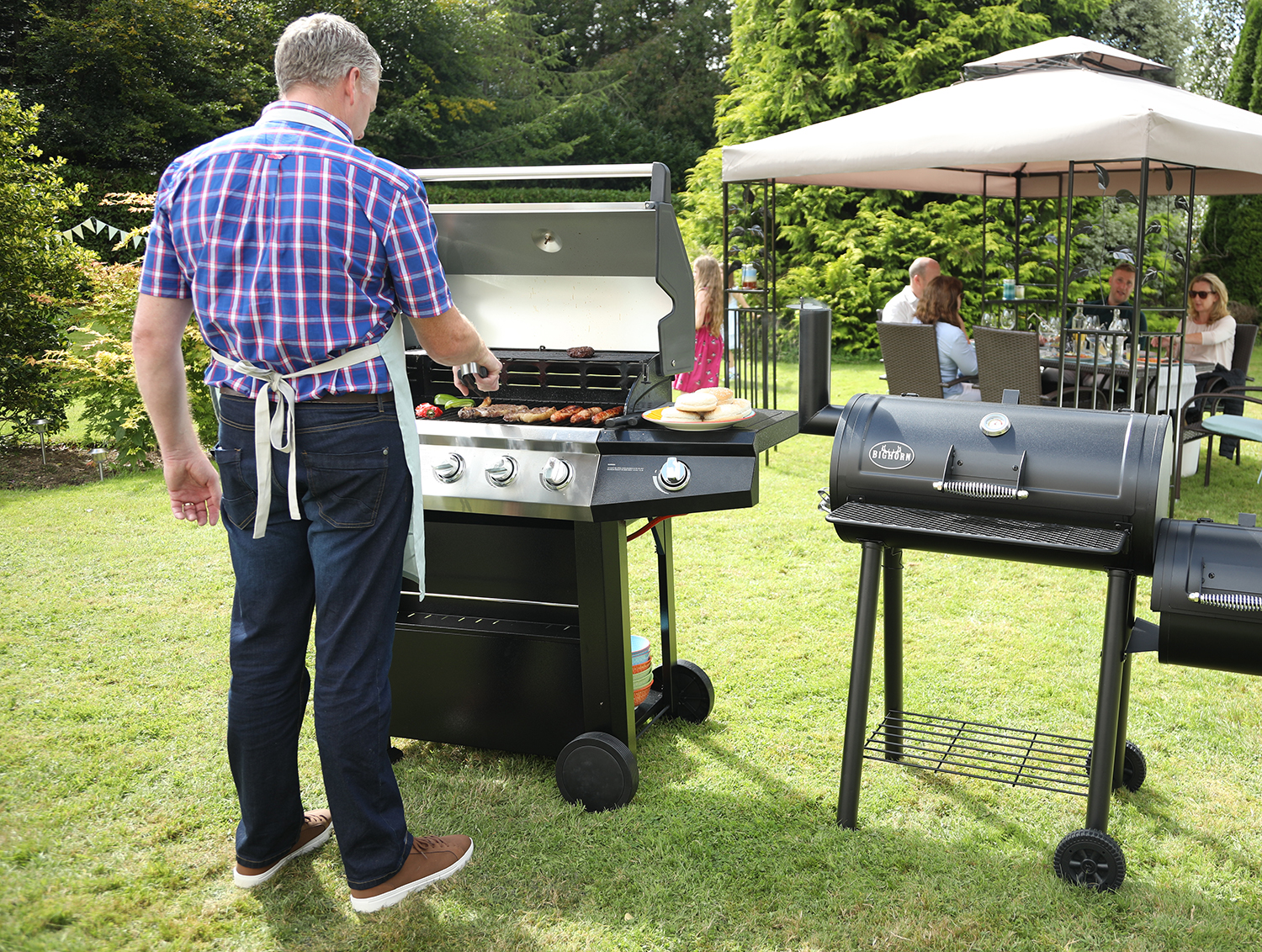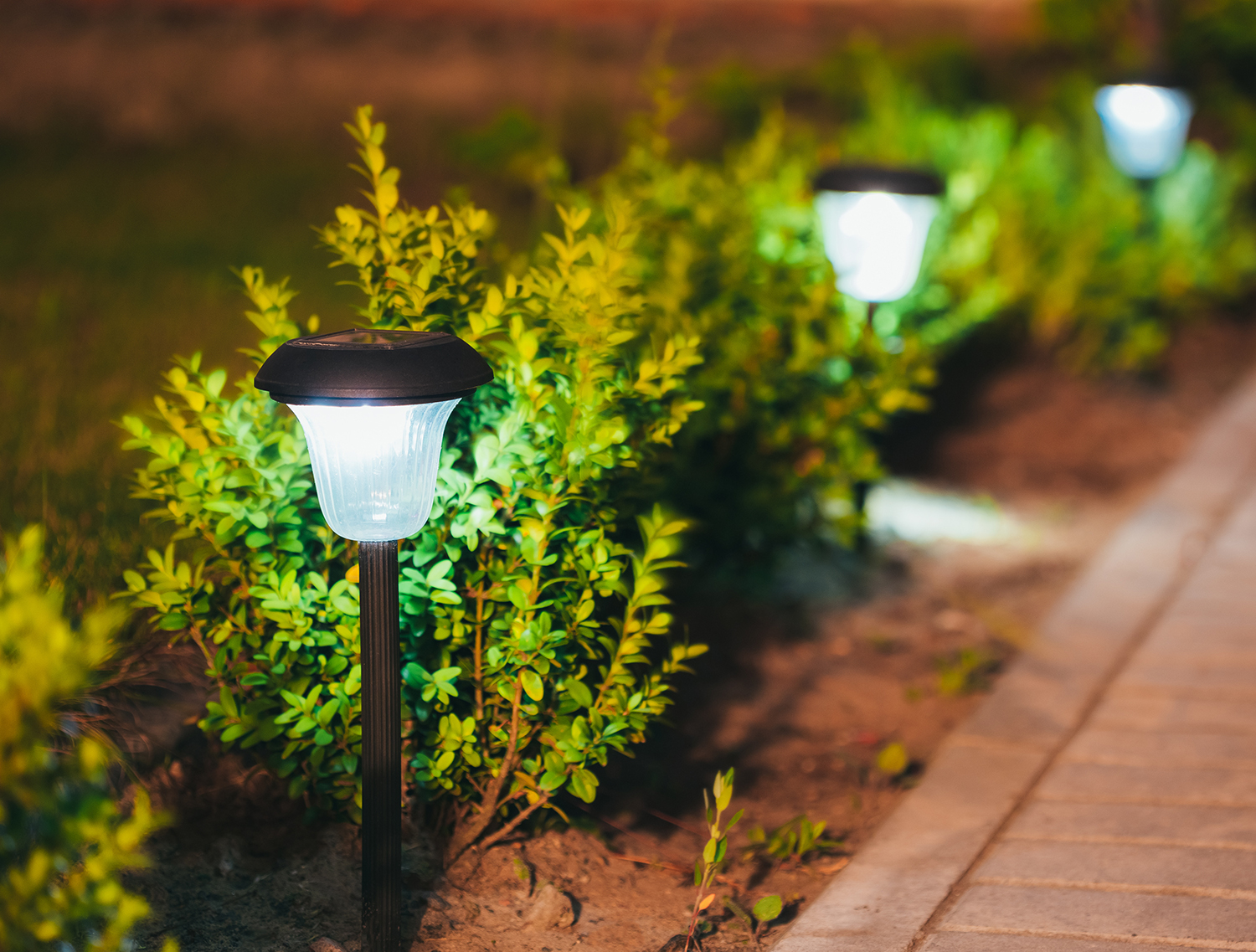 Have plenty of colourful Tableware
Make sure that you have enough plates, bowls, cups and glasses. It's a good idea to use brightly coloured tableware for fun summer vibes. You can also enhance the atmosphere with funky table décor such as themed straws and coasters, cocktail umbrellas, or a bright tablecloth. Add some fun to your tableware and match your personality. You can shop our range of summer tableware here.
Organise some heating
Things can get a little chilly when the sun goes down. A chimenea, fire pit or log burner, such as those in our range, will make sure that you stay warm enough to enjoy your garden right into the evening. These features are best positioned close to an outdoor seating area, such as your patio. You won't have to take refuge inside your home too early and you can maximise your time in the garden.
Light it up
Solar Lights are a stylish and energy efficient way of providing lighting for your garden. Not only do they keep things bright after the sun goes down, but they also create a cosy, welcoming atmosphere while kicking back outside. You could use a combination of lanterns and string lights in your trees and around your seating area or line your driveway or pathway with bollard lights to add to your front lawn. Solar lights are easy to install and come on automatically at night, so you'll never have to remember to switch them on.
Make sure your garden looks its best
Finally, make your garden looks its very best with a combination of garden décor and garden grooming. After all, you will be hanging out in this space, so it is important to enjoy it.

Pretty features like garden wall art, statuettes and outdoor clocks can really add character to your garden and can be left out all year round - not just for summer party season. However, if you are on a budget or pressed for time, you could use our bunting to quickly spruce up your garden.

It also helps to tidy up the place with a little gardening. For example, you could clip your hedges, do some weeding, mow the lawn or add some nice plants. Our range of gardening tools and equipment will help you get your garden looking presentable.
At Home Store + More, we have absolutely everything you need to kick back and enjoy your garden this summer.