Introduction
As we all know, a good night's sleep has a huge impact on our health and wellbeing. That is why it's so important to have the right bedding basics to ensure you get the best sleep possible. The trick is to maximise comfort so you look forward to getting well rested every night, ensuring that you are at your best and ready to embrace the following day. But, when it comes to bedding, it can be difficult to know where to even start. Sometimes, it's hard to tell if you have everything you need or if you have the right kind of bedding to suit you and your family's needs. Do not worry, simply follow our guide below to ensure that your bedroom is kitted out with everything you need for the best night's sleep ever.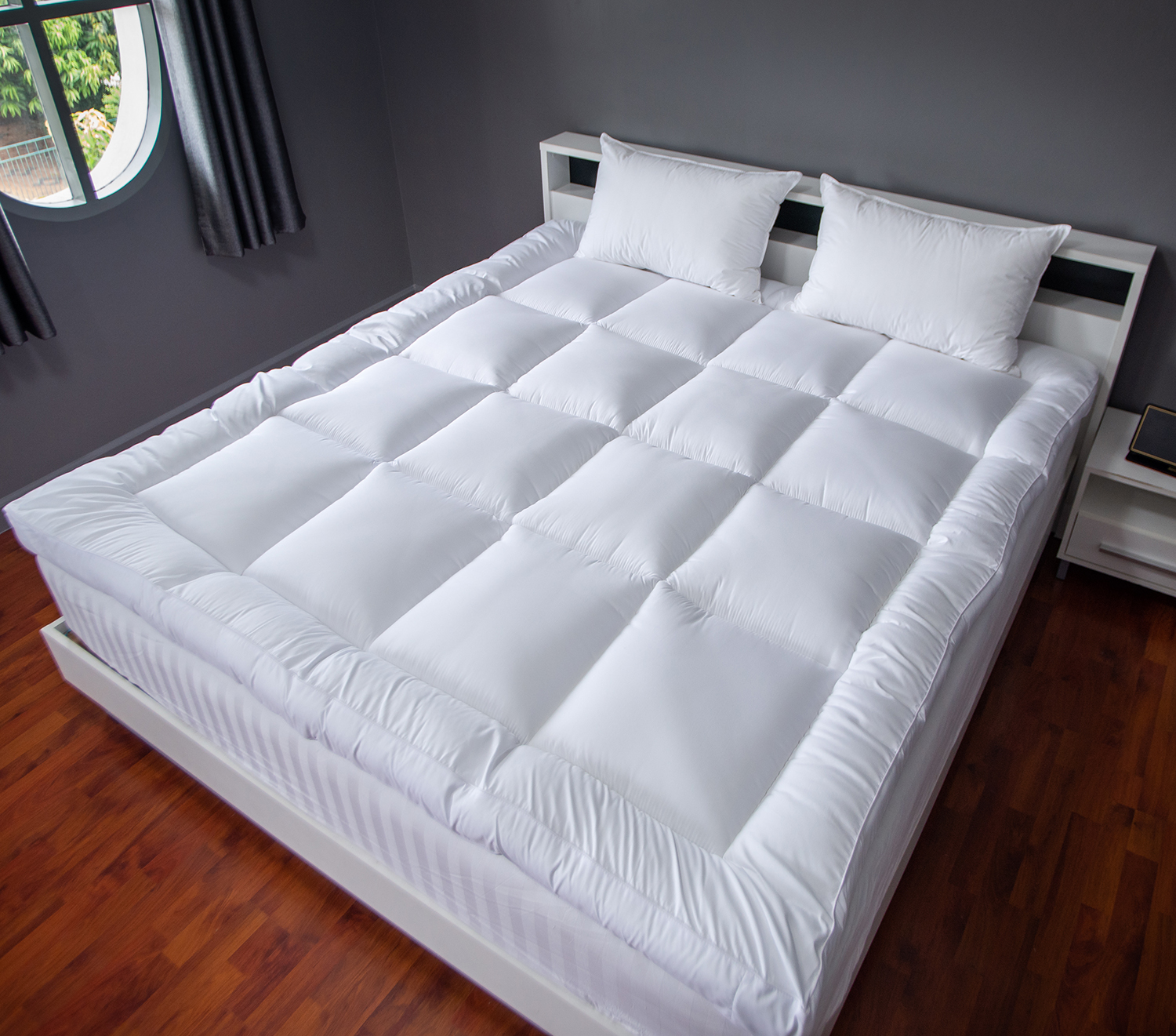 Must Have Bedding:
Mattress Toppers
Mattress toppers add a luxurious extra layer to your mattress for improved comfort and heightened support when you sleep. They can help increase the lifespan of a new mattress or make an old, uncomfortable mattress feel like new.

When buying a mattress topper, consider one made from memory foam. Memory foam will adapt to your body shape and provide additional support for your head, neck and body. This is ideal for those looking to relieve pressure in their joints and avoid development of aches and pains.

Mattress toppers do not require any special care, making them a highly practical addition to your bedding collection. However, it is recommended that you air your mattress topper on a regular basis. To avoid tears, be careful not to agitate the topper foam too much.
Mattress Protectors
Mattress protectors extend the life of your mattress by acting as a protective, hygienic layer, keeping it free from stains, bacteria, dust mites and general wear and tear. They are also designed to improve your sleep by providing thermoregulation, keeping you cool in summer and retaining your body temperature in winter.

You may have a specific need when looking for a mattress protector. Waterproof protectors will provide protection against spillages or accidents, keeping your mattress clean and dry. This makes them ideal for families with young children.

Allergy sufferers, or those with sensitive skin, should look for mattress protectors made from hypoallergenic materials such as cotton, microfibre and fleece. A good protector should also be breathable. Cotton or bamboo are the perfect fabrics for this purpose as they are naturally moisture wicking.
Sheets
Fitted sheets are a must have for any bedroom. Not only do they protect the mattress and prolong its lifespan, they also provide a comfortable night's sleep. As fitted sheets can be washed easily and regularly, you are safe in the knowledge that you are getting a good night's rest, free from dirt or grime. Your fitted sheet needs to fit your mattress evenly. Have the dimensions of your mattress with you while you're looking for your fitted sheet.

Thread count is a term that is always associated with bed linen and it simply refers to the number of threads weaved per inch of fabric. Therefore, the thread count determines the softness and fineness of the sheet – the higher the thread count, the softer the sheet. The number can range anywhere from 80 to 3,000 if not higher, with most falling in the range of 200 to 500.

Your sheet material needs to reflect the way you sleep at night. If you tend to get warm, a breathable fabric such as cotton will suit you. If you tend to get cold, a polyester material is for you. If your body temperature varies during the night, then a polycotton material will be what you're looking for.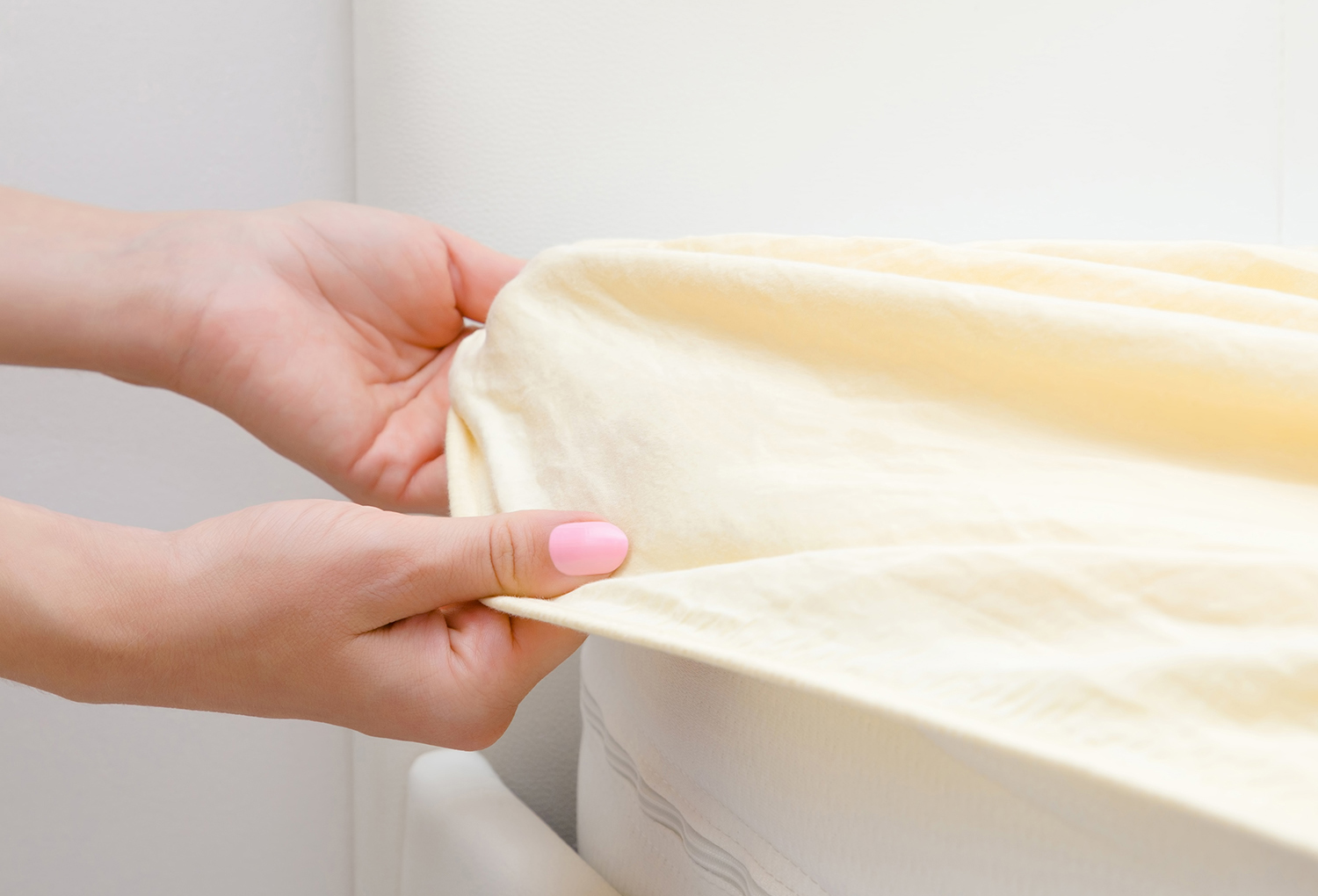 Pillows
Whether you like your pillow to be soft, fluffy or firm, the most important thing is your comfort. Choosing the right pillow for your needs can make the world of difference to a good night's sleep. You may not know this, but the way you sleep determines what type of pillow you should choose.

If you tend to sleep curled up on your side, your head and neck need to be in a higher position than they would be if you sleep on your front or back. Your head needs to be kept straight to ensure it is aligned with your spine. For side sleepers, we would recommend a firm pillow.

If you tend to sleep on the flat of your back, we would recommend a pillow with medium support to your shoulders, helping to maintain a comfortable sleeping position. Pillows with natural filling, such as goose feather or down, tend to be the best choice for back sleepers as these align your neck and head perfectly.

If you sleep on your stomach, your head should be in a lower position to avoid straining your neck while you sleep. If the pillow is too high, your spine will not be in alignment with your neck which could cause problems when you wake up. A pillow with soft support is recommended for you as this reduces muscle tension and pressure on your neck.

Always protect your pillow with a pillow protector case, they will also add extra comfort. It is recommended you replace your pillow every 6 months to 1 year – however, this depends on the filling of the pillow and how comfortable your night's sleep is.

So there you have it!

By following our above bedding basics tips, you will be sure to achieve an excellent night's sleep. Getting each aspect right will make your bedroom feel more complete and you can be sure that you'll be looking forward to jumping into bed after a busy day. Not to mention, when you wake up, you'll be ready to seize the day having had a satisfying slumber.