How To Measure Windows For Curtains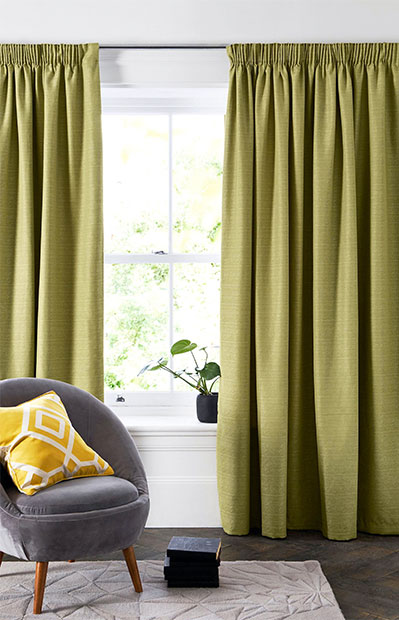 How To Measure For Curtain Poles:

Step 1
Using a measuring tape, measure your window on either side – top to bottom and left to right.
Step 2
Add approximately 10-15cm above the window and 10-25cm past either side of the window to determine where your curtain pole should go. This allows the curtains to clear the window when open and maximises the amount of sunlight that enters your room.
Step 3
Of course, bigger windows require a longer curtain pole so if you are unsure, an extendable pole is a fantastic option to cover all bases.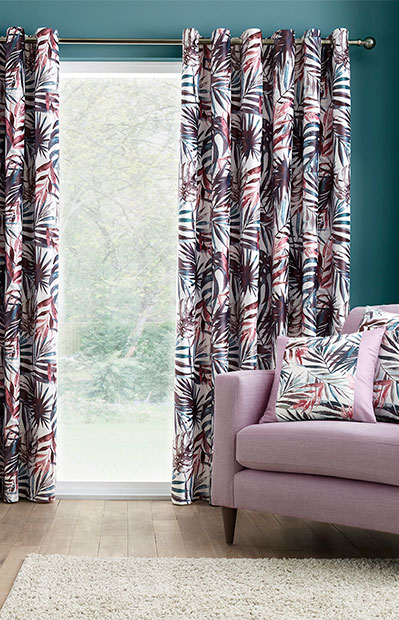 How To Measure For Curtains:

Step 1
Once your curtain pole is in place, measure the width of the pole, not including the finials (ends).
Step 2
Measure the drop (or where you would like your curtains to sit).
Note: You will be measuring differently depending on whether you have chosen Pencil Pleat or Eyelet Curtains.
Step 3
For Pencil Pleat: Measure from the bottom of the curtain ring to where you want your curtains to sit.
For Eyelet Curtains: Measure from the top of the pole to where you want the curtains to fall to.
Our Standard Curtain Measurements
Our curtains come in various sizes, the availability of the below sizes may vary depending on the curtain. Some curtains may only be available in two of the sizes, others may be available in all four.
66" x 54" - 168 x 137cm
66" x 72" - 168 x 182cm
66" x 90" - 168 x 228cm
90" x 90" - 228 x 228cm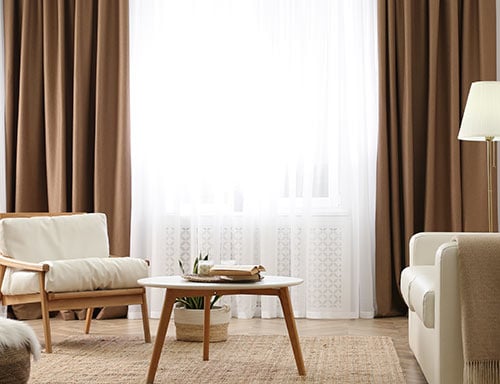 Our Online Exclusive Additional Sizes
These sizes are available online only for our extended online range.
90" x 72" - 228cm x 182cm
132" x 90" - 335cm x 228cm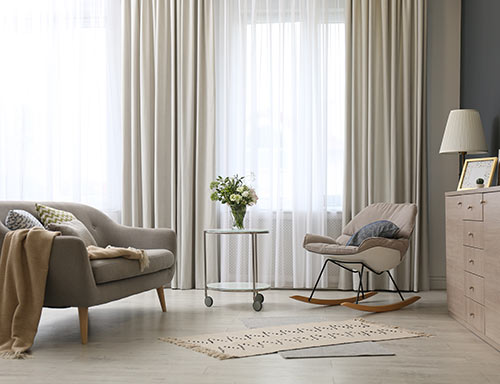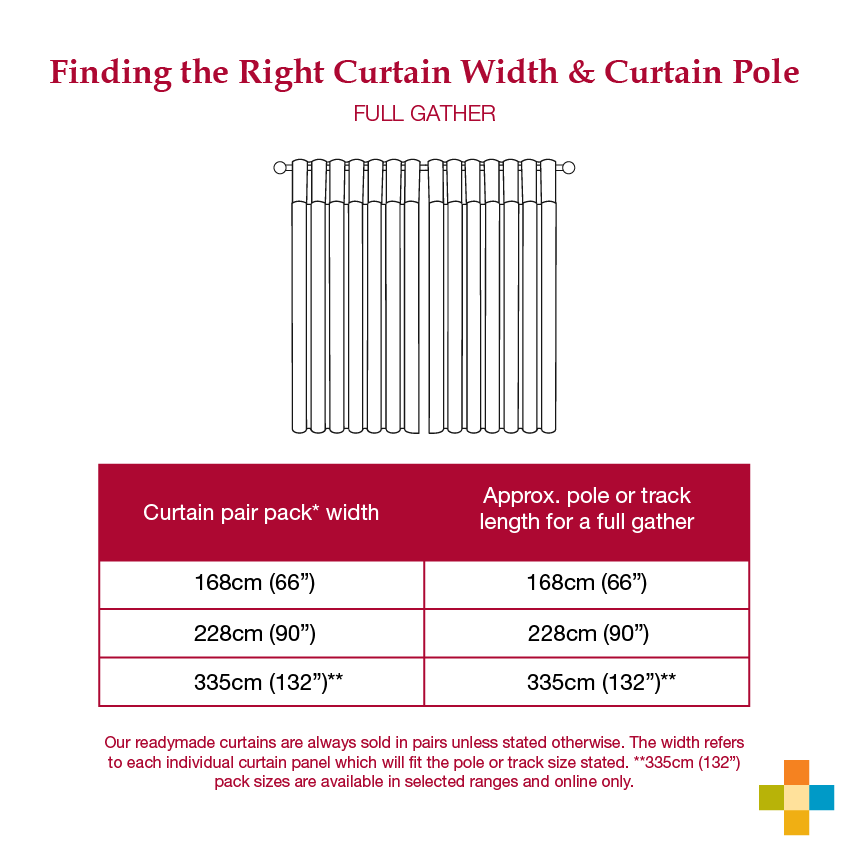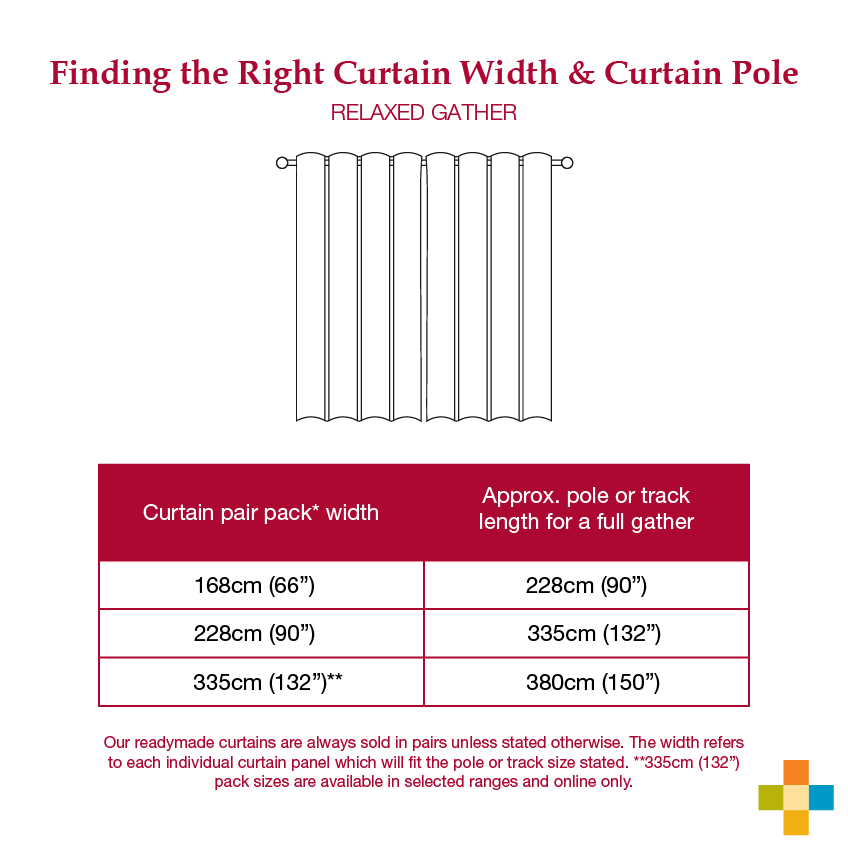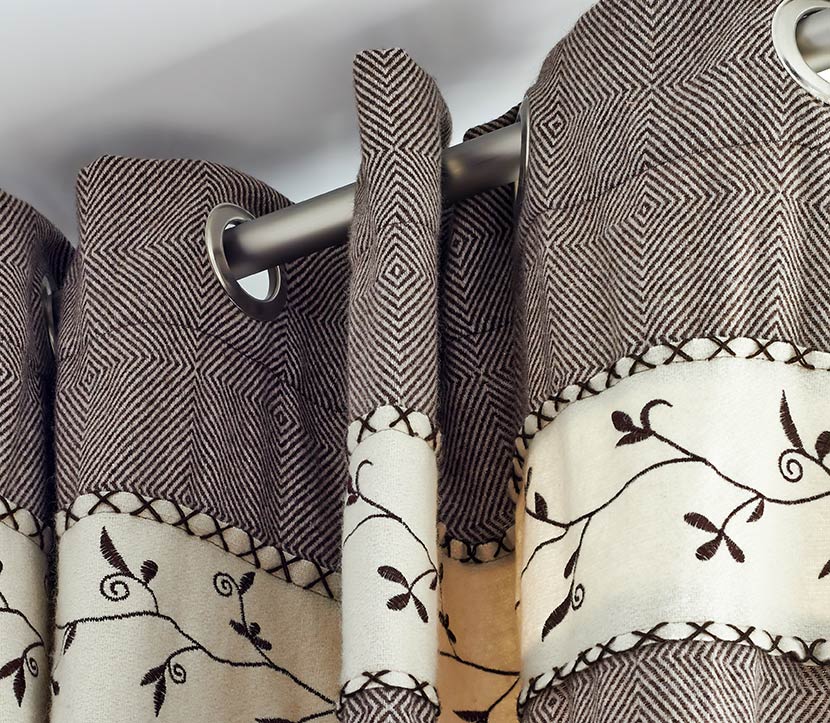 HANGING EYELET CURTAINS
Holding the curtain with the face of the fabric towards you, fold the first eyelet away from you and thread the eyelet onto the curtain pole.
Then, position the first eyelet on the outside edge of the pole bracket.
Fold the eyelets of the curtains towards and away from you in a concertina style until the entire curtain has been added to the pole.

Repeat this process again with the second curtain.
Top Tip: Always keep one ring/eyelet on the outside edge of the pole bracket to hide the bracket and achieve a more clean look!