We spend a third of our lives in our beds, so their cleanliness is essential. To enjoy the bliss of fresh bedding, they need to be completely dry. They can be uncomfortable and smell a bit funny if they're damp. We offer our drying guide to keep your bedding looking and feeling its absolute best!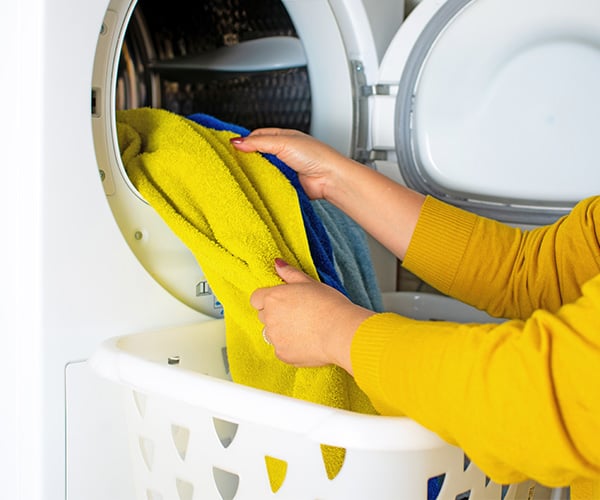 How to Dry Bed Linen In The Tumble Dryer
Sheets usually take 40 minutes to an hour to dry.
Duvets can be tumble dried on a low setting.
The load capacity of your drier would have to be at least 10kg to get optimal results.
Adding drier balls can help smooth out any bumps and lumps, keeping your bedding comfortable.
Check the instruction label on the bed linen when drying will help you get the best results. Unfortunately, not all bed linen can be tumble dried, but don't fret - here is a more simple, environmentally friendly solution to overcome this problem.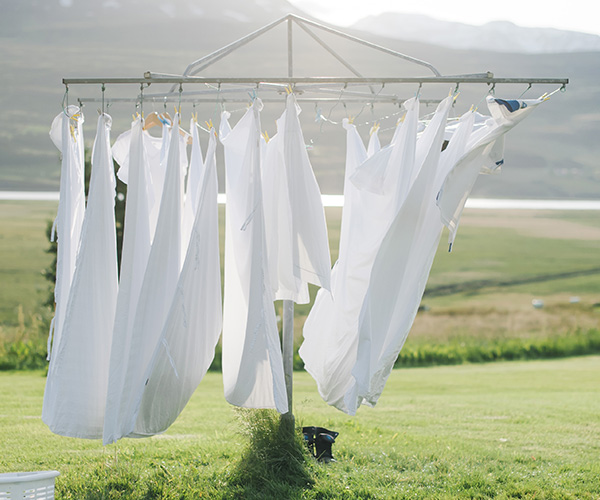 How to Dry Bed Linen Outside
Create a "sack" with your sheets, it allows it to catch the wind. Fold the linen in half pin either side to the line to keep secure.
The traditional throwing them over the line and pin in the middle method is simple yet effective.
Drying them inside is also an option, with clothes horses available to speed up the process.
Putting your bedding outside can be a straightforward method of drying, but watch out for flying bugs, bird poo and other nasties before bringing them inside!