Home delivery
In stock
Free Click + Collect
Delivery & Returns €4.99 Delivery, Free over €50
FREE Standard Delivery over €50
Get the look
Home Décor / Candles / Air Fresheners
https://www.homestoreandmore.ie/air-fresheners/smart-scent-vent-clip-red-raspberry/114352.html?variantId=114352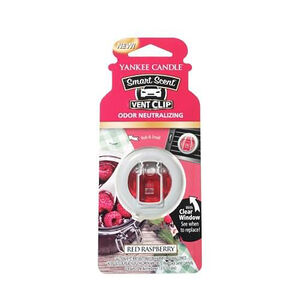 https://www.homestoreandmore.ie/air-fresheners/smart-scent-vent-clip-red-raspberry/114352.html?variantId=114352
€5.99
5.99
Ready in 2 hours for Click + Collect
Unavailable for Home Delivery
Candles / Candles-General / Home Decor / Candles / Living Room
https://www.homestoreandmore.ie/candle-jars/yankee-candle-red-raspberry-candle-jar/YANKEEREDRAS_01.html?variantId=063161
YANKEEREDRAS_01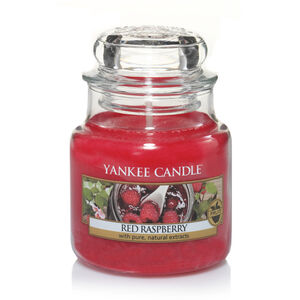 https://www.homestoreandmore.ie/candle-jars/yankee-candle-red-raspberry-candle-jar/YANKEEREDRAS_01.html?variantId=063161
€9.99 - €29.99
9.99
Ready in 2 hours for Click + Collect
Home delivery available
Candles / Candles-General / Home Decor / Candles / Living Room
https://www.homestoreandmore.ie/votives/yankee-candle-red-raspberry-sampler/063163.html?variantId=063163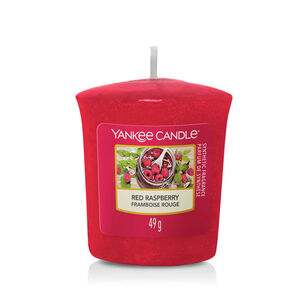 https://www.homestoreandmore.ie/votives/yankee-candle-red-raspberry-sampler/063163.html?variantId=063163
€2.49
2.49
Ready in 2 hours for Click + Collect
Home delivery available
Fill your home with the Yankee Candle Red Raspberry Wax Melt. This is a Fruity fragrance. Tangy and sweet… a fragrance bursting with delicious scents of ripe, rosy red raspberries. The melts provide a warm atmosphere to any room of the house and contain pure natural extracts.
To use, place the melt on a melt warmer with an unscented tealight below. Tart wax melts have no wicks and melt from the heat provided by the tealight. Our Yankee Candle tarts create 8 hours of fragrance, providing users with hours of true to life scent.
Wax melts are the perfect way to release a stunning scent into your home slowly. Yankee is synonymous with high-quality products that leave your home smelling amazing. Shop our full range to find the fragrance you love.
Features
Yankee Candle Red Raspberry Wax Melt

Premium-Grade Paraffin

8 Hours Of Fragrance

Sweet & Spicy Fragrance
| | |
| --- | --- |
| Dimensions: | 5.6 x 1.5 cm |
| Weight: | 22g |
| Burn Time: | Up To 8 Hours |
| Wax: | Premium-Grade Paraffin |
| Colour: | Black |
| Brand: | Yankee |