Home delivery
In stock
Free Click + Collect
Delivery & Returns €4.99 Delivery, Free over €50
FREE Standard Delivery over €50
Get the look
Candles / Candles-General / Home Decor / Candles / bathroom
https://www.homestoreandmore.ie/air-fresheners/yankee-candle-lemon-lavender-car-jar/046434.html?variantId=046434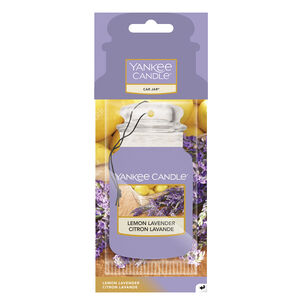 https://www.homestoreandmore.ie/air-fresheners/yankee-candle-lemon-lavender-car-jar/046434.html?variantId=046434
€2.99
2.99
Ready in 2 hours for Click + Collect
Home delivery available
Candles / Candles-General / Home Decor / Candles / bathroom
https://www.homestoreandmore.ie/air-fresheners/yankee-candle-lemon-lavender-car-jars/038623.html?variantId=038623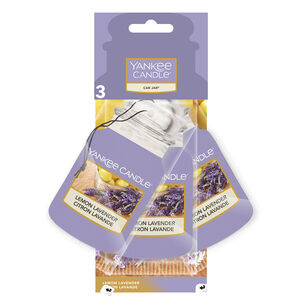 https://www.homestoreandmore.ie/air-fresheners/yankee-candle-lemon-lavender-car-jars/038623.html?variantId=038623
€5.99
5.99
Ready in 2 hours for Click + Collect
Unavailable for Home Delivery
The Yankee Candle® Votive Candles are ideal for fragrance layering and testing out scents, along with enhancing decorative possibilities when used with the Votive Candleholders. Looking for a scent to match a special occasion? We offer Wedding Day to seasonal Christmas votives.
Clean and inviting...a powdery fresh blend of tangy lemon citrus and sweet lavender flowers. Tangerine, Lemon, Aromatic Lavender, Fruity Notes, Orange, Petitgrain, Eucalyptus, Vanilla, and Hints Of Spice throughout the initial, middle and final impressions.
The Yankee Candle® Votive Candles give a sense of a relaxed, warm environment that's found in homes. They're convenient and easy to use as each is sold separately, wrapped, and labeled for up to 15 hours of fragrance!
Features
Lemon Lavender

Yankee Candle

Votive Candle

Premium-Grade Paraffin
| | |
| --- | --- |
| Dimensions: | 4.6cm x 4.8cm |
| Weight: | 49g |
| Fragrance Time: | 15 Hours |
| Colour: | Purple |
| Wick: | Lead-Free Natural Fibres for best possible burn |
| Wax: | Premium-Grade Paraffin |