Christmas is about love, joy and spending time with friends and family, but it can be extremely difficult for elderly people as it can remind them about the loss of loved ones. It can be detrimental to those who live alone. Loneliness can have an impact on physical, mental and emotional well-being of people.
There are plenty of ways you can show love to elder friends and family and help them around the festive season.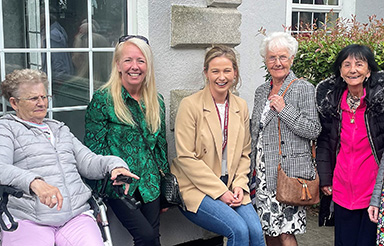 Reach out
Christmas is such a busy time of year for many people; the house needs to be decorated, presents need to be wrapped, the monumental Christmas food shop needs to be gotten.
If you have an elderly relative, neighbour or friend that lives alone make sure to check in on them. Pick up the phone, pop around for a cup of tea – you would be surprised how much these little acts of kindness mean so much to them.
Involve them
Ask for help – get them involved. It is important for that elderly people feel part of the celebration.
They love to feel useful and don't want to feel like a burden. Ask them to help out with things such as meal prep (if they are capable to do so), writing Christmas cards and decorating the tree.
Keep in mind their capabilities and encourage them to do what they are able to do. Get young children to call and keep them busy with games and puzzles over the holidays.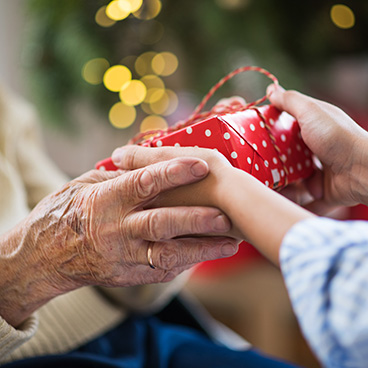 Help out
Some elderly may have mobility issues. Simple everyday tasks may be incredibly difficult to carry out. Put an extra plate of food on when you are cooking dinner, if you cannot invite an elderly person for dinner – why not bring dinner to them?
Pop an extra spud in the pot as there is nothing like a home-cooked warm meal. Put aside a few hours one day for you and the kids to pop over and put up some Christmas decorations in their house. Some elderly people may not be able to put up a Christmas tree or hang lights. Bring the Christmas spirit into their home.
Volunteer today
Volunteer at Friends of the Elderly today. If you can spare some time over the festive season there are plenty of ways you can get involved and volunteer even from the comforts of your own home.
Click here to find out more about volunteering with Friends of the Elderly today.
Get In The Christmas Spirit With Them
In honor of our suggestions such as Reaching Out and Involving Them, Friends of The Elderly held a Christmas Party to help get the elderly into the festive spirit. Some of our Home Store + More head office colleagues volunteered at the Christmas party to make sure they felt welcomed and involved. It was lovely seeing a smile on their face and seeing them feel part of the community.