Home delivery
In stock
Free Click + Collect
Delivery & Returns €4.99 Standard Delivery, Free over €50
Additional Information
Description
This Rose Gardenia & Bergamot Fragrance Ceramic Disc will create a refreshing aroma for your living space. This Australian made fragrance is infused with high-quality essential oils and pure extracts to ensure the best smelling scents. The Rose Gardenia & Bergamot scent has citrus top notes of lemongrass, lemon & bergamot enhance a sweet floral heart of a ginger flower, rose and jasmine.

Perfect for any floral scent lovers, this fragrance ceramic disc is the ideal gift! These discs gently scent your wardrobe, drawers, and linen cupboards. This product can also be refreshed after months of divine fragrance with the bonus top-up fragrance atomiser.

This wonderful fragrance is part of the Aromabatonical range. Aromabatonical range of products features aromatherapy essential oil blends for your mind & body wellness. We have an extensive range of candles, diffusers, essential oils, and room sprays on our website. Make sure to check them out.

Rose Gardenia & Bergamot Fragrance Ceramic Disc
Adds a Light fragrance to Any Room, Cupboard or Drawer in Your Home
Designed in Austrailia
Infused with High-Quality Essential Oils & Pure Extracts
Citrus Top Notes of Lemongrass, Lemon & Bergamot Enhance a Sweet Floral Heart of a Ginger Flower, Rose & Jasmine.
Specifications:
Dimensions:

9.8cm x 2.1cm x 12.2cm

Weight:

99g

Material:

Glass, Plaster, Fragrance

Colour:

White
WARNING!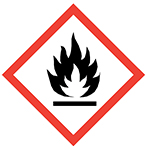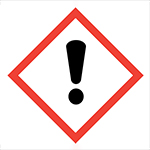 Remove ceramic disc from packaging and spray with fragrance atomiser. Place disc in your wardrobes, drawers and linen cupboards to gently scent your clothes and linen. Refresh your disc as needed with fragrance atomiser when required. Do not place ceramic discs directly against fabrics or any other surface as fragrant oils may stain. Please always keep the packaging of the product for future reference. For general information on symbols please read this file