Home delivery
In stock
Free Click + Collect
Delivery & Returns €4.99 Delivery, Free over €50
FREE Standard Delivery over €50
Complete The Set
Home Décor / Candles / Reed Diffusers & Sachets
https://www.homestoreandmore.ie/reed-diffusers-sachets/larchmere-elegance-vanilla-and-musk-reed-diffuser/135586.html?variantId=135586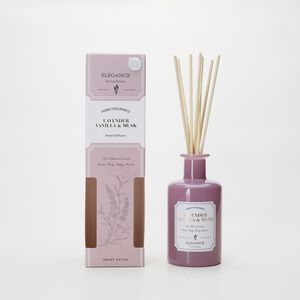 https://www.homestoreandmore.ie/reed-diffusers-sachets/larchmere-elegance-vanilla-and-musk-reed-diffuser/135586.html?variantId=135586
€7.99
7.99
Ready in 2 hours for Click + Collect
Home delivery available
Home Décor / Candles / Reed Diffusers & Sachets
https://www.homestoreandmore.ie/reed-diffusers-sachets/larchmere-elegance-amberandrose-160ml-reed-diffuser/135587.html?variantId=135587
Home Décor / Candles / Reed Diffusers & Sachets
https://www.homestoreandmore.ie/reed-diffusers-sachets/larchmere-elegance-verbena-grapefruit-reed-diffuse/135588.html?variantId=135588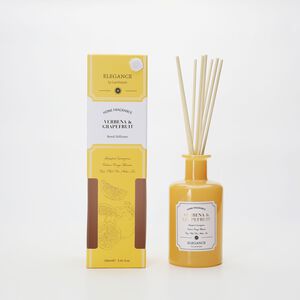 https://www.homestoreandmore.ie/reed-diffusers-sachets/larchmere-elegance-verbena-grapefruit-reed-diffuse/135588.html?variantId=135588
€7.99
7.99
Ready in 2 hours for Click + Collect
Home delivery available
This Larchmere Elegance Bergamot&Vetiver Reed Diffuser adds a pleasant aroma to any room—it has a lime fragrance but with floral and herbal undertones. This diffuser is a flameless method of adding a pleasant aroma to your home, so there's no risk of a naked flame.
This long-lasting diffuser slowly releases fragrance from the reeds throughout the room. A chic vintage style looks inviting and easily incorporated into any home. Perfect for gift-giving with elegant packaging.
Features
Floral Lime Fragrance

Flameless Fragrance

Long-Lasting

Chic Vintage Style

Perfect for Giftgiving
WARNING! Keep diffuser/sticks away from fire. Keep fragrance oil away from skin/eyes. Do not swallow. Keep the fragrance oil away from painted/polished surfaces and furniture. Keep the diffuser away from children and animals. In case of contact with eyes, rinse out copiously with water and if irritation continues, consult a doctor. - May cause an allergic skin reaction. Toxic to aquatic life with long lasting effects. Please always keep the packaging of the product for future reference.
For general information on symbols please read this file
| | |
| --- | --- |
| Dimensions: | (Dia)6.8cm x (H)13.5cm |
| Weight: | 532g |
| Scent: | Bergamot & Vetiver |
| Material: | Glass Bottle, Lid & Reeds |
| Brand: | Larchmere |