Home delivery
Currently unavailable
Delivery & Returns €4.99,
Free Standard Delivery over €50
Order before 2pm for NEXT DAY DELIVERY*
Additional Information
Description
These extremely useful clips are a great addition to any kitchen organisation collection. Ideal for re sealing all types of bags and packets, these clips come with three in the pack.

From the renowned KitchenCraft Brand, which guarantees high quality performance every time. Simply clip the clip onto the bag and it will provide a firm seal.

A great way to preserve dry foods and herbs and spices from staling. Can also be used for lunches and more. The yellow clips will add style and colour to your storage. A fantastic addition to any kitchen.

Small Bag Clips
3 Pack
Yellow Colur
Fridge & Freezer Safe
Great for preserving dry foods
Fantastic addition to your kitchen storage.
Specifications:
Dimensions:

5cm

Guarantee:

12 Months

Material:

Plastic

Colour:

Yellow

Dishwasher Safe:

No

Brand:

Kitchen Craft
Kitchen / Kitchen-Gadgets & Appliances / Kitchen & Cookware / Kitchen Utensils & Accessories / Kitchen
https://www.homestoreandmore.ie/kitchen-organisation/sealapack-small-bag-clips---set-of-6-/067388.html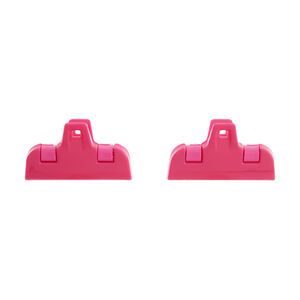 https://www.homestoreandmore.ie/kitchen-organisation/sealapack-small-bag-clips---set-of-6-/067388.html
€1.99
1.99
Kitchen / Kitchen-Gadgets & Appliances / Kitchen & Cookware / Kitchen Utensils & Accessories / Kitchen
https://www.homestoreandmore.ie/kitchen-organisation/sealapack-large-bag-clips---set-of-3/067387.html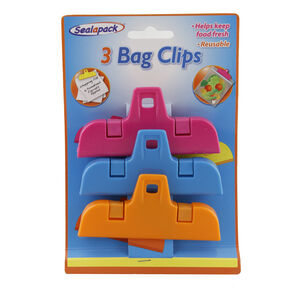 https://www.homestoreandmore.ie/kitchen-organisation/sealapack-large-bag-clips---set-of-3/067387.html
€1.99
1.99
Tabletop / Tabletop-Glassware / Kitchen & Cookware / Tea, Coffee & Water / Kitchen
https://www.homestoreandmore.ie/kitchen-storage/kilner-clip-top-preserve-bottle-0.25l/054681.html
https://www.homestoreandmore.ie/kitchen-storage/kilner-clip-top-preserve-bottle-0.25l/054681.html
€4.49
4.49