Home delivery
In stock
Free Click + Collect
Delivery & Returns €4.99 Delivery, Free over €50
FREE Standard Delivery over €50
Get the look
Bedding / Bed Linen / Duvet Covers
https://www.homestoreandmore.ie/duvet-covers/nicole-day-princess-rainbow-duvet-cover-set/TBDPRINRA01.html?variantId=TBDPRINRA01
Bedding / Children's Bed Linen / Children's Sheets
https://www.homestoreandmore.ie/kids-sheets/nicole-daly-princess-rainbow-fitted-sheet/TBDPRINCESSRAIN02.html?variantId=TBDPRINCESSRAIN02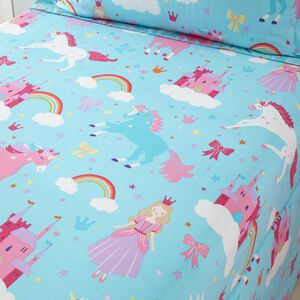 https://www.homestoreandmore.ie/kids-sheets/nicole-daly-princess-rainbow-fitted-sheet/TBDPRINCESSRAIN02.html?variantId=TBDPRINCESSRAIN02
€13.99 - €23.99
13.99
Ready in 2 hours for Click + Collect
Home delivery available
Bedding / Children's Bed Linen / Children's Sheets
https://www.homestoreandmore.ie/kids-sheets/nicole-day-princess-rainbow-platform-valance-sheet/TBDPRINRA03.html?variantId=TBDPRINRA03
Bedding / Bed Linen / Bedspreads
https://www.homestoreandmore.ie/kids-bedspreads/nicole-day-princess-rainbow-bedspread-200x220cm/115128.html?variantId=115128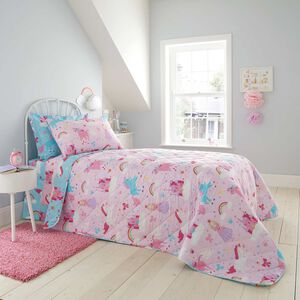 https://www.homestoreandmore.ie/kids-bedspreads/nicole-day-princess-rainbow-bedspread-200x220cm/115128.html?variantId=115128
Now €39.99
€59.99
39.99
Ready in 2 hours for Click + Collect
Unavailable for Home Delivery
Bedding / Children's Bed Linen / Children's Cushions
https://www.homestoreandmore.ie/kids-cushions/pixie-princess-cushion/109256.html?variantId=109256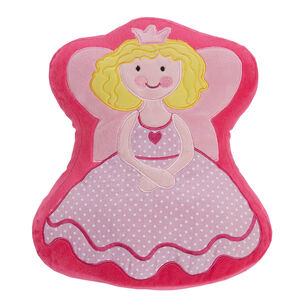 https://www.homestoreandmore.ie/kids-cushions/pixie-princess-cushion/109256.html?variantId=109256
€7.99
7.99
Ready in 2 hours for Click + Collect
Home delivery available
Add the Princess Rainbow Oxford Pillowcase Pair to your child's bedroom décor. Features a beautiful blue design with princesses and rainbows for a magical look.
Made from 100% cotton which is durable and long lasting. Soft and cosy, it guarantees a great night's sleep. Features an oxford border for an elegant look.
Part of a range, pair with the matching duvet cover set, fitted sheet, platform valance sheet, and bedspread to complete the look!
Features
Princess Design

100% Cotton

Oxford Border

Part of a Matching Range
| | |
| --- | --- |
| Colour: | Blue |
| Material: | 100% Cotton |
| Dimensions: | 50cm x 75cm + 5cm |
| Brand: | Nicole Day Kids |
| Pack Contains: | 2 Pillowcases |
| Washing Instructions: | Machine Washable at 40°C, wash deep colours separately, do not bleach or dry clean, tumble dry o |