Home delivery
In stock
Delivery & Returns €4.99,
Free Standard Delivery over €50
Order before 2pm for NEXT DAY DELIVERY*
Additional Information
Description
Decorate your home with these white LED lights. Get into the festive spirit this Christmas

The Perfect accessory to decorate your tree or around the house. White is ideal if you are looking to achieve a classic wintery feel. LED bulbs are tough and durable, reducing the chance of accidental breakages when hanging them up or storing them in the attic

They can last up to 10 times longer than other kinds of lights. LED lights use 75% less energy than standard bulbs and emit a brighter light. For indoor use only

White.
25 LED Lights.
Battery Operated
4 Canes.
Specifications:
Overall Length:

2.8m approx.

Distance between bulbs:

10cm approx.

Functions:

Static

Battery operated or plug:

Battery Operated (2 x AA, not included)
Impulse / Impulse-Batteries / Leisure / Technology & Gadgets / Home Basics
https://www.homestoreandmore.ie/batteries/duracell-basic-aa-batteries-12-pack/051681.html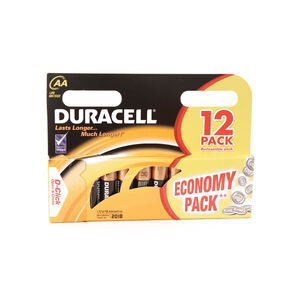 https://www.homestoreandmore.ie/batteries/duracell-basic-aa-batteries-12-pack/051681.html
€7.99
7.99