Home delivery
In stock
Free Click + Collect
Delivery & Returns €4.99 Delivery, Free over €50
FREE Standard Delivery over €50
Complete The Set
Home Décor / Candles / Candle Jars
https://www.homestoreandmore.ie/candle-jars/yankee-candle-magical-bright-lights-large-jar/141375.html?variantId=141375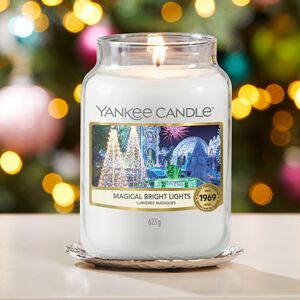 https://www.homestoreandmore.ie/candle-jars/yankee-candle-magical-bright-lights-large-jar/141375.html?variantId=141375
Now €22.99
€32.99
22.99
Ready in 2 hours for Click + Collect
Home delivery available
Home Décor / Candles / Candle Jars
https://www.homestoreandmore.ie/candle-jars/yankee-candle-holiday-cheer-large-jar/141377.html?variantId=141377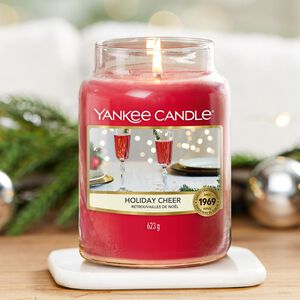 https://www.homestoreandmore.ie/candle-jars/yankee-candle-holiday-cheer-large-jar/141377.html?variantId=141377
Now €22.99
€32.99
22.99
Ready in 2 hours for Click + Collect
Home delivery available
Home Décor / Candles / Candle Jars
https://www.homestoreandmore.ie/candle-jars/yankee-candle-sparkling-winterberry-large-jar/141378.html?variantId=141378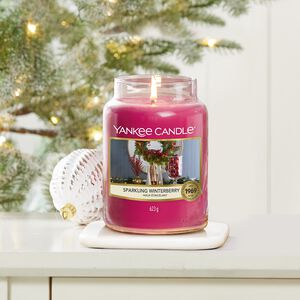 https://www.homestoreandmore.ie/candle-jars/yankee-candle-sparkling-winterberry-large-jar/141378.html?variantId=141378
Now €22.99
€32.99
22.99
Ready in 2 hours for Click + Collect
Home delivery available
Experience the joy and warmth of the holiday season with our Yankee Candle Shimmering Christmas Tree Large Jar. This premium-grade paraffin candle jar illuminates any room with a cheery glow, exuding notes of sparkling aldehydes, bergamot, dewy greens, and warm spices.
The mid-notes of fir needle, lavender, and eucalyptus transport you to a festive forest, while the base of fir balsam, patchouli, and warm spices evoke a cosy winter's night. With a burn time of 110-150 hours, this candle jar is the perfect addition to your Christmas decor. Embrace the spirit of the season with this exquisite Yankee Candle.
Features
Greens, Warm Spices & Fir Balsam

Premium-Grade Paraffin

110-150 Burn Time

Natural Fibre Wick
WARNING! Remove all packaging before burning. Always use a suitable, undamaged, heat resistant candle holder. Ensure wick is centralised at all times during burning. Never leave a burning candle unattended. Keep candle out of reach of children and pets. Keep the wax pool clear of debris to avoid flaring. Always allow to cool before moving. Ensure container is undamaged. Container will become hot during use. Container is not suitable for food or drink use.
For general information on symbols please read this file
| | |
| --- | --- |
| Burn Time: | 110-150 hours |
| Dimensions: | (L)10.7cm x (W)16.8cm |
| Wax: | Premium-Grade Paraffin |
| Weight: | 623g |
| Colour: | Green |
| Wick: | Lead-Free Natural Fibers |
| Scent: | Shimmering Christmas Tree |
| Brand: | Yankee Candle |