Home delivery
In stock
Free Click + Collect
Delivery & Returns €4.99 Delivery, Free over €50
FREE Standard Delivery over €50
Get the look
Bedding / Bedding-Duvet Covers / Bedding / Bed Linen / bedroom
https://www.homestoreandmore.ie/duvet-covers/nicole-day-matelasse-duvet-cover-set/TBDMATELASSE01.html?variantId=TBDMATELASSE01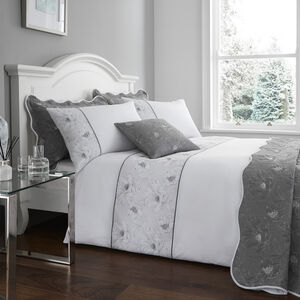 https://www.homestoreandmore.ie/duvet-covers/nicole-day-matelasse-duvet-cover-set/TBDMATELASSE01.html?variantId=TBDMATELASSE01
€39.99 - €69.99
39.99
Ready in 2 hours for Click + Collect
Unavailable for Home Delivery
Bedding / Bedding-Matching Accessories / Bedding / Bed Linen / bedroom
https://www.homestoreandmore.ie/pillowshams/nicole-day-matelasse-grey-pillowshams-50x75cm/078917.html?variantId=078917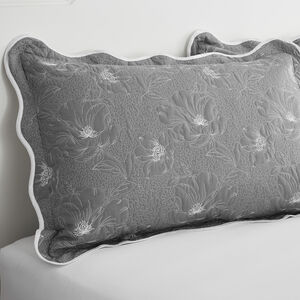 https://www.homestoreandmore.ie/pillowshams/nicole-day-matelasse-grey-pillowshams-50x75cm/078917.html?variantId=078917
€22.50
22.50
Ready in 2 hours for Click + Collect
Unavailable for Home Delivery
Bedding / Bedding-Matching Accessories / Bedding / Bed Linen / Bedroom
https://www.homestoreandmore.ie/bedspreads/nicole-day-matelasse-grey-bedspread-220x230cm/078918.html?variantId=078918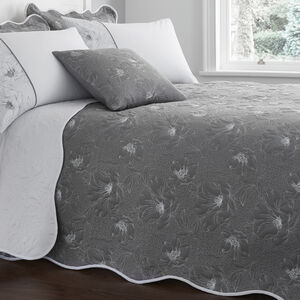 https://www.homestoreandmore.ie/bedspreads/nicole-day-matelasse-grey-bedspread-220x230cm/078918.html?variantId=078918
€69.99
69.99
Ready in 2 hours for Click + Collect
Home delivery available
Add a finishing touch to your bedroom decor with this beautiful Matelasse Cushion. This gorgeous cushion is presented in a sleek design with a stylish floral print. This grey cushion measures at 45x45cm and is the perfect accessory to add style to any bedroom in the home.
This brilliant cushion is part of the Matelasse Grey Collection. Couple with our matching bedspread, fitted sheet, pillowsham & duvet cover <a href="/search?q=matelassè">also available</a>
Shop here at HomeStore & More for a great selection from the Matelasse Range. A must have addition to your bedroom decor. From the World Renowned Nicole Day Brand.
Features
Grey Colour

Perfect for any bedroom.

Featuring a sleek and stylish floral design.

Machine Washable

50% Cotton, 50% Polyester

Matelasse collection

Nicole Day Brand

See Our Matching our matching bedspread, fitted sheet, pillosham & duvet cover
| | |
| --- | --- |
| Colour: | Grey |
| Material: | 50% Cotton, 50% Polyester |
| Brand: | Nicole Day |
| Dimensions: | 45cm x 45cm |
| Washing Instructions: | Machine Washable at 40°C |