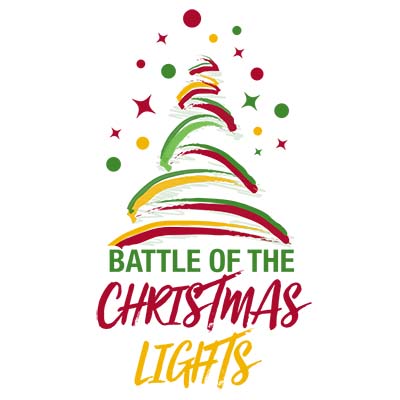 Battle of the Christmas Lights - Sponsored by Home Store + More
Saturday 27th November & Saturday 4th December, 7pm, Virgin Media One
Home Store + More are delighted to announce that we have partnered with Virgin Media to create an exciting, new 2-part series coming soon to your TV screen!
Throughout the series, our fantastic range of exciting Christmas products is showcased as we help two families to decorate their homes in shimmering delight in the lead up to the festive season.
This fun show is sure to provide you with endless inspiration as you think up of ideas for your very own home decoration, so get the family together and get ready for Battle of the Christmas Lights!
'So what exactly is Battle of the Christmas Lights?', you may ask.
Throughout the show, our two families fight it out to see who can create the most spectacular Christmas wonderland while availing of Home Store + More's stunning range of Christmas Lights & Decorations.
While kitting out their homes with both indoor and outdoor décor, the families will also partake in some festive challenges along the way for good measure!
The stakes are high as the winning family will walk away with an entire year's free shopping at Home Store + More!
Who has what it takes to win the Battle of the Christmas Lights? – tune in on the 27th November & 4th December to find out.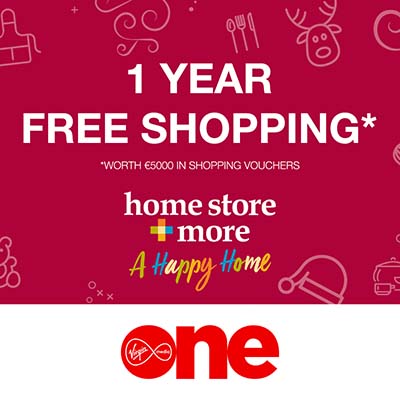 The Contestants
We travel to beautiful Cork to meet our two fantastic families. As it so happens, they already have a competitive edge – each family live next-door to each other and a friendly rivalry is bound to spark as the Battle progresses.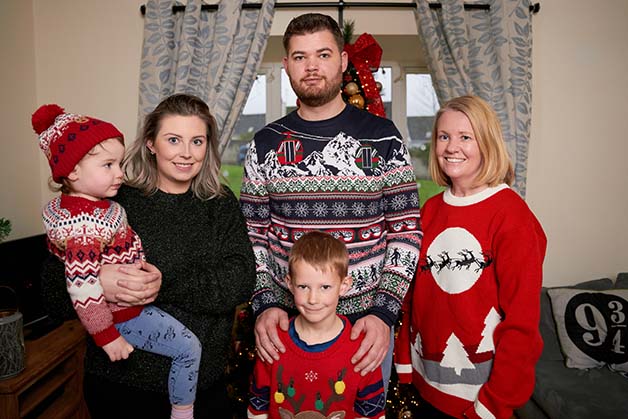 Partners Jess and Evan, along with their children, Harvey and Darcy, enlist the help of Evan's aunt Aileen to 'sleigh' the competition. Can the O'Mahony Family pull the win out of the bag?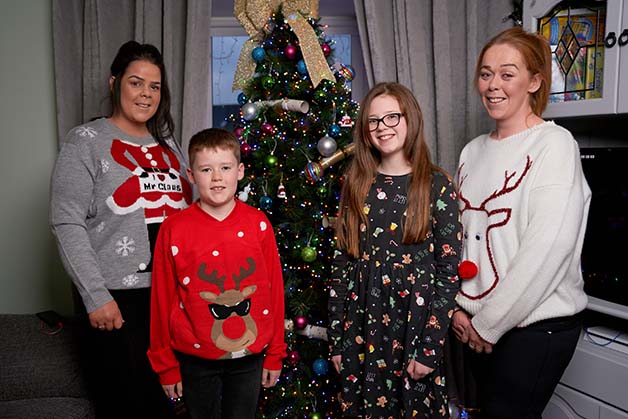 Sisters Noreen and Aine are taking on the challenge with Noreen's children, Lily and Danny. Will the Murphy family become a force to be reckoned 'wreath'?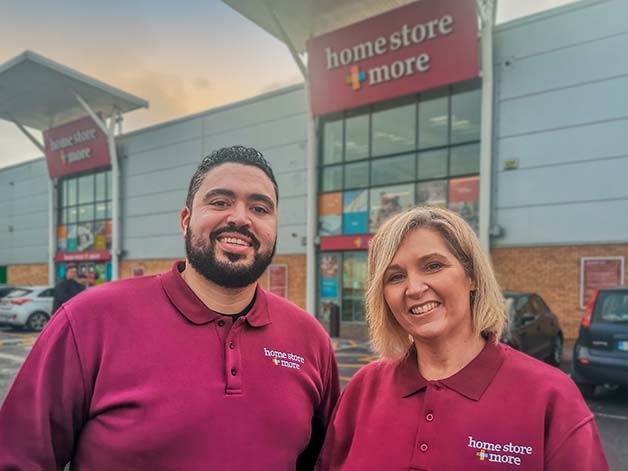 We are delighted to have our very own Home Store + More colleagues support the two competing families as they decorate their homes.
Our Letterkenny store manager, Sheila, hails originally from the hustle and bustle of New York but settled down west of the Atlantic in wee Donegal. She brought with her an extensive knowledge of home décor advice that will definitely come in handy when helping the Murphy Family.
Our Swords store manager, Jonathan, comes from our flagship store. His handy tips and tricks will most certainly aid the O'Mahony Family when deciding on how to decorate their home.
Both mentors bring a huge amount of experience to the table and will be pivotal as the Battle of the Christmas Lights progresses.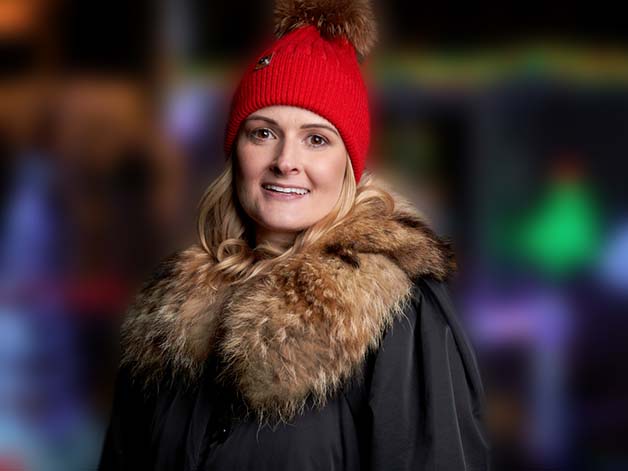 Meet Liobhán, the Home Store + More Textiles Buyer!
With years of industry experience, 9 of which have been with Home Store + More, and a natural flair for all things home décor, Liobhán makes for an excellent judge.
She is sure to have endless fun visiting our families' homes and finding out which areas each one shone in. Picking a winner will be no easy feat but, rest assured, the result will be in very capable hands.