Home delivery
In stock
Free Click + Collect
Delivery & Returns €4.99 Delivery, Free over €50
FREE Standard Delivery over €50
Shop The Range
Candles / Candles-General / Home Decor / Candles / bathroom
https://www.homestoreandmore.ie/air-fresheners/yankee-candle-clean-cotton-vent-sticks/051653.html?variantId=051653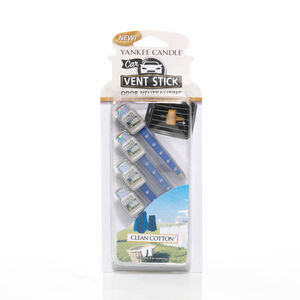 https://www.homestoreandmore.ie/air-fresheners/yankee-candle-clean-cotton-vent-sticks/051653.html?variantId=051653
€5.99
5.99
Ready in 2 hours for Click + Collect
Home delivery available
Candles / Candles-General / Home Decor / Candles / bathroom
https://www.homestoreandmore.ie/air-fresheners/yankee-candle-midsummer-night-vent-clips/051656.html?variantId=051656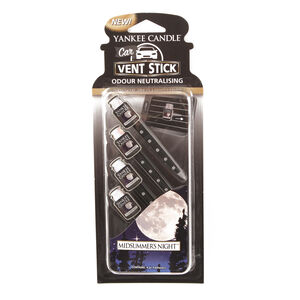 https://www.homestoreandmore.ie/air-fresheners/yankee-candle-midsummer-night-vent-clips/051656.html?variantId=051656
€5.99
5.99
Ready in 2 hours for Click + Collect
Home delivery available
Home Décor / Candles / Air Fresheners
https://www.homestoreandmore.ie/air-fresheners/yankee-candle-black-cherry-vent-sticks-4-pack/133645.html?variantId=133645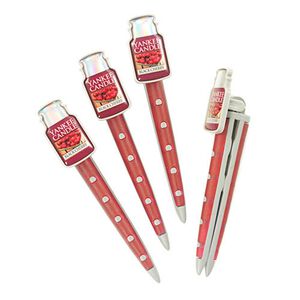 https://www.homestoreandmore.ie/air-fresheners/yankee-candle-black-cherry-vent-sticks-4-pack/133645.html?variantId=133645
€5.99
5.99
Ready in 2 hours for Click + Collect
Home delivery available
The Yankee Candle Vent Sticks are the ultimate air freshener for a refreshing ambience. Experience the essence of an exotic island escape in the beautiful mix of bright citrus, sweet florals and spicy vanilla.
Enjoy up to 2 weeks of continuous fragrance each with this four-pack, ensuring your space stays pleasantly scented. Perfect for putting into your car's air vents, these sticks effortlessly eliminate odours while adding a touch of professional sophistication.
Features
Exotic Citrus & Florals

Four Car Vent Sticks

2 Weeks of Fragrance Each
Toxic to aquatic life with long lasting effects. Keep out of reach of children. Dispose of contents/containers in accordance with local regulations. Contains: Lilial, Hexyl cinnamal, Cyclamen aldehyde, Geraniol, Eugenol, Linalool, Hexyl salicylate, Terpenes, Orange Oil, Ethyl methylphenylglycidate, Methylenedioxyphenyl Methylpropanal, trans-Rose Ketone-2.
For general information on symbols please read this file
| | |
| --- | --- |
| Scent Time: | 2 weeks |
| Contents: | 4 X Vent Sticks |
| Dimensions: | (L)6.6cm X (W)18.2cm |
| Scent: | Pink Sands |
| Brand: | Yankee Candle |